The long-running World Masterpiece Theater put a new spin on classical literature to create family-friendly anime. The series spanned several decades, and each year saw the introduction of another story.
Though the series changed names and sponsors throughout the decades, the core theme remained the same; a young orphaned, or soon to be orphaned, protagonist struggling to get by in the 19th to the early 20th-century world.
The seemingly light-hearted stories are often marred by tragedy and dive into the darker sides of society. And this is why the World Masterpiece Theater continues to have a long-lasting appeal to adults and children.
The Calpis Comic Theater – 1969 to 1974
World Masterpiece Theater has its roots in the Calpis Comic Theater, which aired on Fuji TV in Japan. This was a 5-year running series of shows starting with Dororo in 1969.
In all, there were six shows spanning 5 years. And although these anime did not necessarily fit the theme of adapting classic literature, this was the precursor to the popular series.
Side note: Calpis is a popular Japanese soft drink company that sponsored the series.
Dororo (Dororo and Hyakkimaru) – 1969
26 Episodes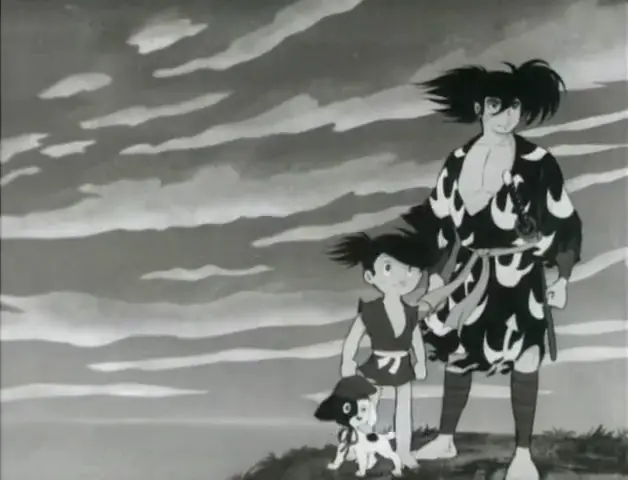 The first show in the series was an adaptation of a manga authored by the legendary Osamu Tezuka (Astro Boy). The series follows a ronin and a young orphan as they seek to recover the ronin's body parts that his father bartered away to demons in exchange for power.
This is the only black-and-white show in the series, and many modern anime fans are familiar with the re-adapted anime released in 2019.
Dororo is also unique in that it is not an adaptation of a classic book, and the show was toned down by Fuji TV as they felt the source material was too violent for a family-viewing audience.
Moomin – 1969 to 1970
65 Episodes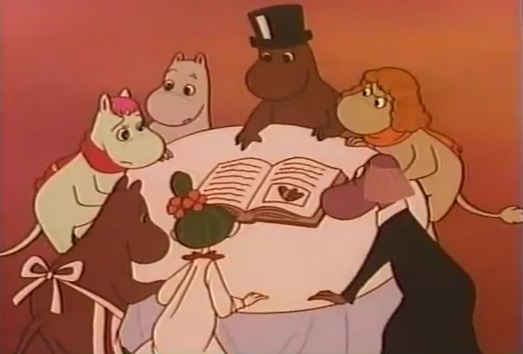 Moomin was released in late 1969 and was adapted from a series of books and comics by Finnish author and illustrator Tove Jansson.
The Moomin are round trolls who are often mistaken for hippos. They enjoy their peaceful lives in Moominvalley and embark upon many adventures to faraway places.
Even if you've never seen the series, the characters are familiar. And perhaps most notable is the involvement of Hayao Miyazaki, who did key animation for the series.
Andersen Stories – 1971
52 Episodes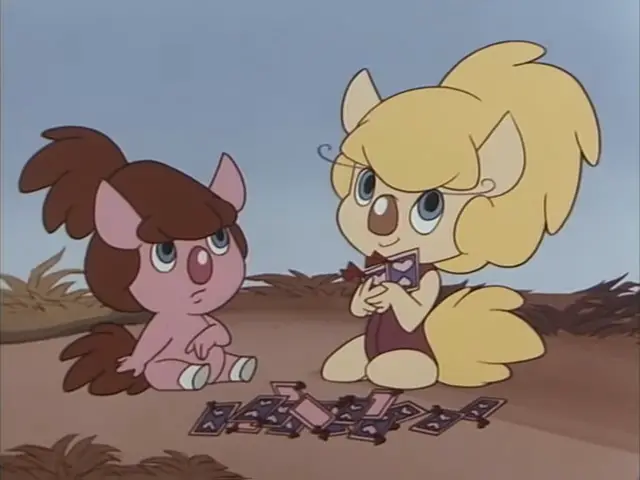 Andersen Stories, or Andersen Monogatari, depicts the many stories of Hans Christian Andersen in an episodic format. Tying the episodes together are the two pixie mascots, Sukko and Candy.
The show has a similar aesthetic to the 1969 Frosty the Snowman movie, and that's because both were animated by Mushi Production, with Osamu Dezaki overseeing animation on the two productions.
This series is not to be confused with the movie released by Toei Animation, with a similar premise, in 1968.
New Moomin – 1972
52 Episodes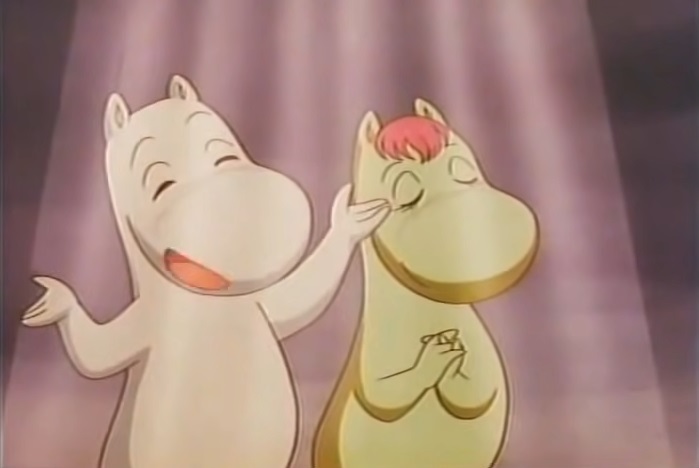 After the original series was canceled due to creative differences with the author, Moomin was rebooted as a more faithful adaption of the books.
The author ultimately compromised on the show so long as it was never broadcast outside of Japan.
Fables of the Green Forest – 1973
52 Episodes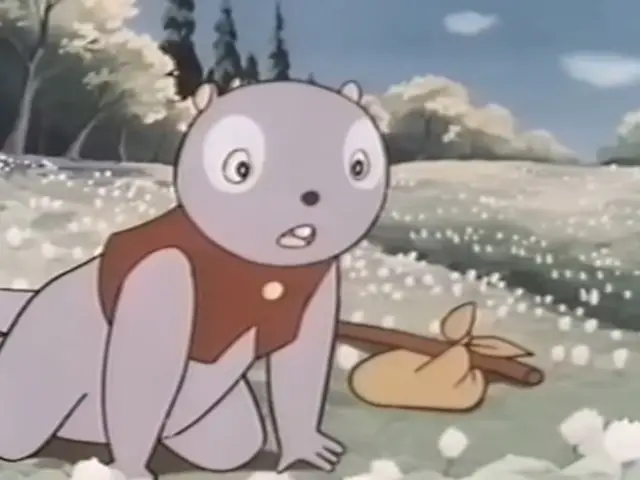 This anime is based on a series of children's books authored by Thornton Burgess in the early 20th century. These stories feature animal characters dealing with adversity and making friends with their neighbors.
This show takes place in a North American forest where a woodchuck and his friend set out for the distant Green Forest. Along the way, they make friends and face off against the threat of predators and man.
The show was produced by Yoshinobu Nishizaki, who famously co-created Space Battleship Yamato with Leiji Matsumoto.
Heidi, Girl of the Alps – 1974
52 Episodes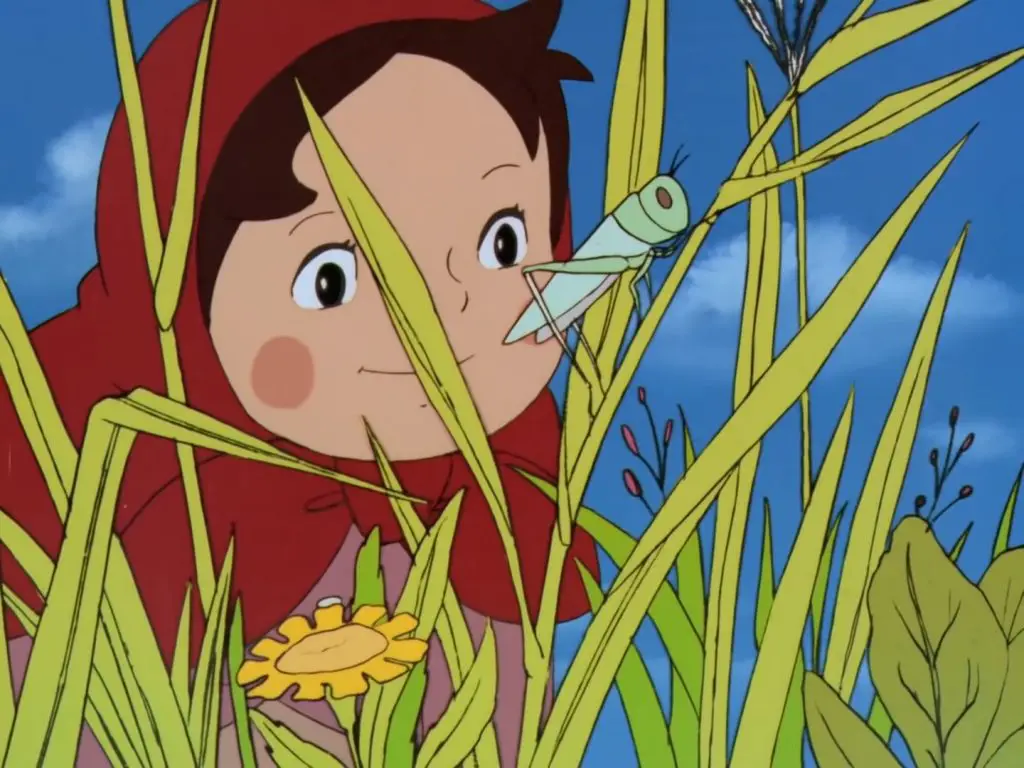 Heidi is the story of a 5-year-old girl who moves in with her grandfather in the Bavarian Alps. From there, the relationship with her grandfather grows until she finds herself uprooted once more.
Heidi, Girl of the Alps, became immensely popular on an international level after it was translated for syndication in over 10 languages. And when you look at the people involved, it's not hard to see why:
Isao Takahata (co-founder of Studio Ghibli)
Hayao Miyazaki (co-founder of Studio Ghibli)
Yoichi Kotabe (animator on Nausicaa and game development advisor for Nintendo)
Toyoo Ashida (director of Vampire Hunter D)
The World Masterpiece Theater
After the airing of Heidi, the series was rebranded to the Calpis Children's Theater, and the show continued the trend of adapting classical children's literature.
This transition is the line that defines the official start of the series that is now collectively referred to as the World Masterpiece Theater.
Under the production of Nippon Animation, the series changed names and sponsors several times:
1975 to 1977 – Calpis Children's Theater
1978 – Calpis Family Theater
1979 to 1985 – World Masterpiece Theater (no sponsor)
1986 to 1993 – House Foods World Masterpiece Theater
1994 to 1997 – World Masterpiece Theater (no sponsor)
2007 to 2009 – House Foods World Masterpiece Theater
The series was canceled in 1997 and restarted in 2007 before being canceled again 2 years later. Since then, Nippon Animation has not created another show in the series.
In all, there were 26 shows in the World Masterpiece Theater, and each is a good option for anyone looking for family-friendly anime entertainment.
A Dog of Flanders – 1975
52 Episodes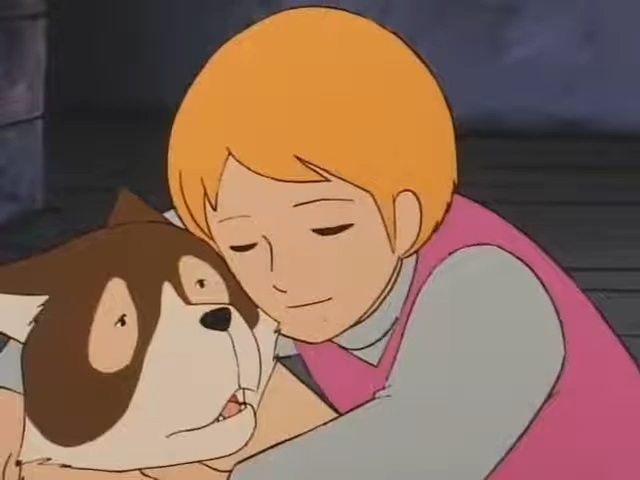 This is the story of a boy and his dog in 19th-century Holland. After the boy's grandfather dies, he is left with only his dog and a struggle to survive while pursuing his passion as a painter.
A Dog of Flanders is noteworthy for being the first official anime entry in the World Masterpiece Theater.
Marco, 3000 Leagues in Search for Mother – 1976
52 Episodes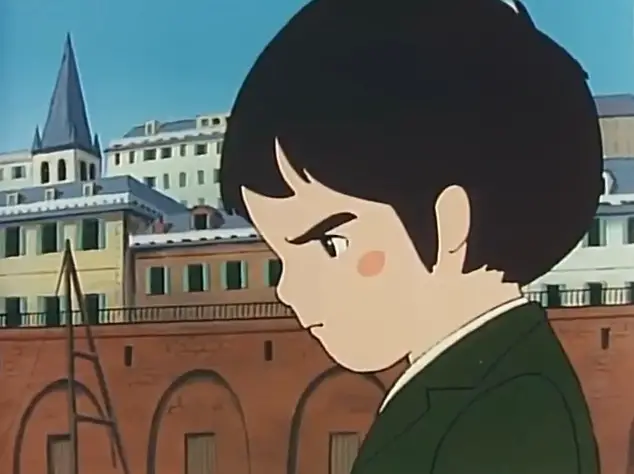 Marco is a young boy in depression-era Italy who embarks upon a journey to find his mother, who has gone missing in Brazil.
This is another series directed by Isao Takahata prior to his co-founding Studio Ghibli. And in the 80s, the series was recut into a feature-length movie and then later re-animated in 1999.
Rascal the Raccoon – 1977
52 Episodes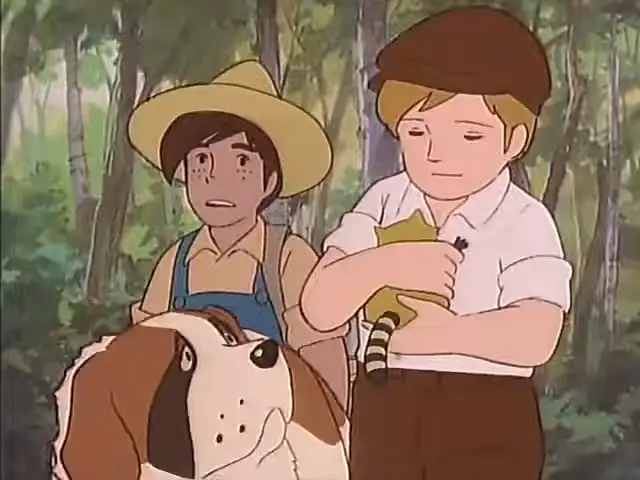 Rascal is a baby raccoon discovered by a young boy after his mother is shot.
The young boy takes in the raccoon and attempts to domesticate and care for his new pet. This proves to be difficult as raccoons are not suited for life as a pet.
The show was later blamed for a surge of raccoons in Japan, which were imported for pets. Many of these pets were released into the wild, which had a devastating impact on the native wildlife and ecosystem.
The Story of Perrine – 1978
53 Episodes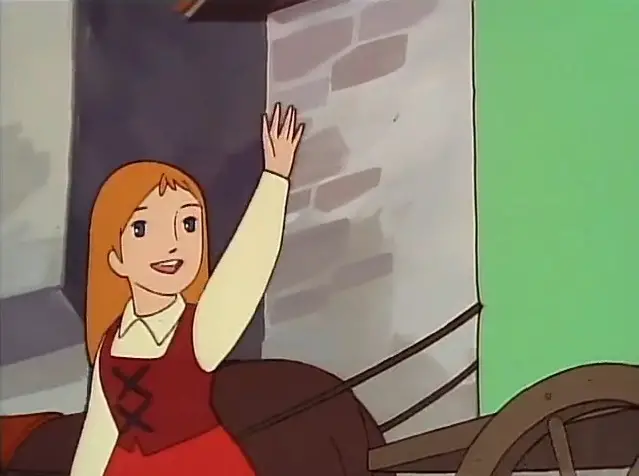 Perrine is based on the French novel En Famille by Hector Malot.
Her father dies in Bosnia early in the show, and his last request is that Perrine and her mother travel to his hometown to live with his grandfather. Along the way, Perrine's mother succumbs to an illness, and she must continue the journey alone.
Anne of Green Gables – 1979
50 Episodes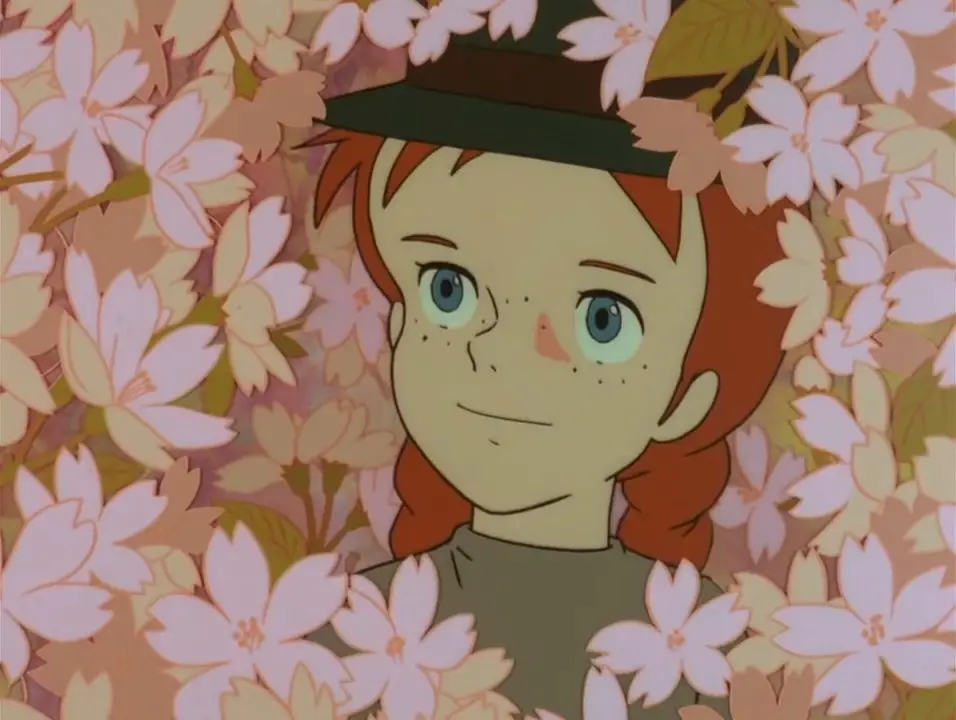 Anne is an orphan who is accidentally sent to a family that requested a boy. After the initial shock, the family learns to love Anne as she settles into her new life.
In addition to the direction of Isao Takahata, Hayao Miyazaki also played a role in the scene setting and layout. It was during this series that Miyazaki left Nippon Animation for TMS Entertainment to direct his first feature film.
If you're wondering, it was Lupin III: The Castle of Cagliostro.
The Adventures of Tom Sawyer – 1980
49 Episodes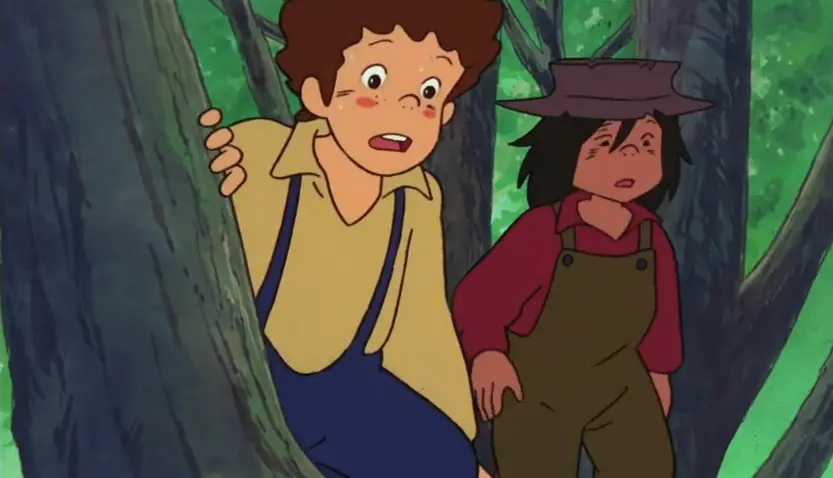 Based on the popular book by Mark Twain, Tom Sawyer was the 2nd adaptation of an American story (Rascal the Raccoon was the first).
The show was later dubbed into English and broadcast on HBO in the late 80s.
The Swiss Family Robinson: Flone of the Mysterious Island – 1981
50 Episodes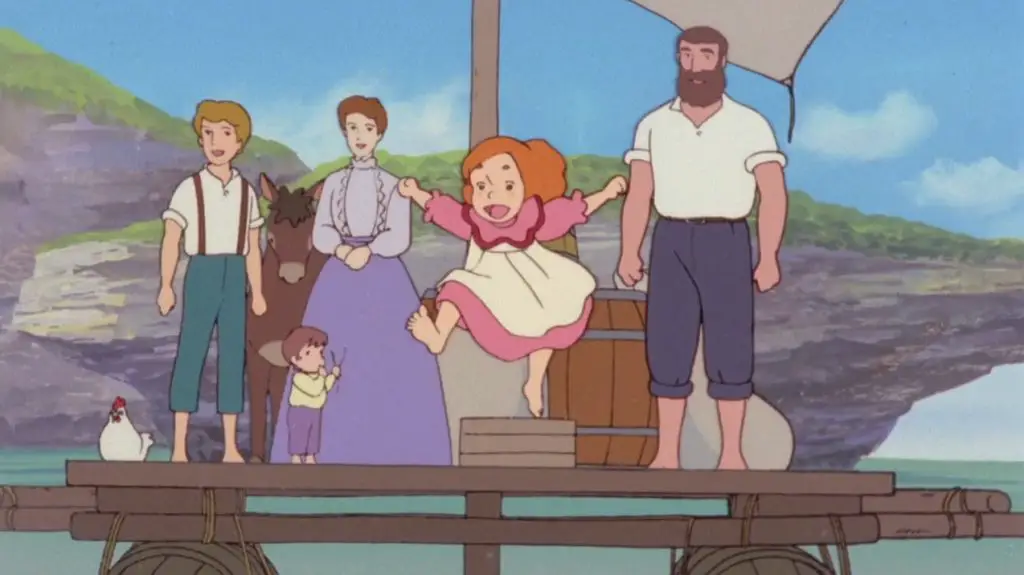 This show is loosely based on the Swiss Family Robinson Novel. The main character, Flone, was not present in the original novel, and it is believed that she was added so the show could appeal to a young female audience.
Otherwise, the premise of a shipwreck on a deserted island is maintained, and the show is one of the few that was dubbed into English for the American market.
Lucy-May of the Southern Rainbow – 1982
50 Episodes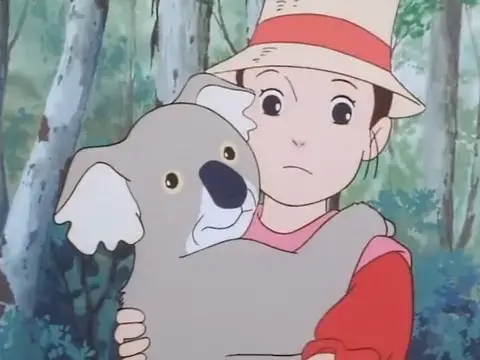 In 1982, World Masterpiece Theater saw the first adaptation of an Australian novel, Southern Rainbow.
Even more unique to this situation is that the author was still alive, and the book had not yet been published when the anime aired. This resulted in some portions of the story being invented by the production team in the midst of creating the show.
Lucy-May and her family have ventured from England to Australia in search of their own piece of land to start a farm. However, upon arrival, they find that things are not going to be as straightforward as expected.
Story of the Alps: My Annette – 1983
48 Episodes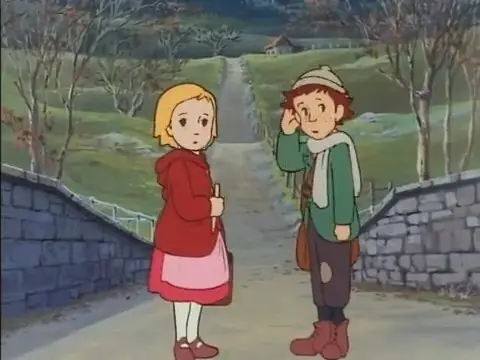 Based on Treasures of the Snow by Patricia St. John, Story of the Alps takes place in the Swiss Alps (as opposed to the Bavarian Alps in Heidi) village of Rossiniere.
Annette finds herself seeking vengeance against her former friend, Lucien after he injures her younger brother in retaliation for getting in trouble at school.
Annette is unwilling to forgive Lucien despite his attempts to reconcile, and this sets off a story where the values of forgiveness and understanding are learned.
Katri, Girl of the Meadows – 1984
49 Episodes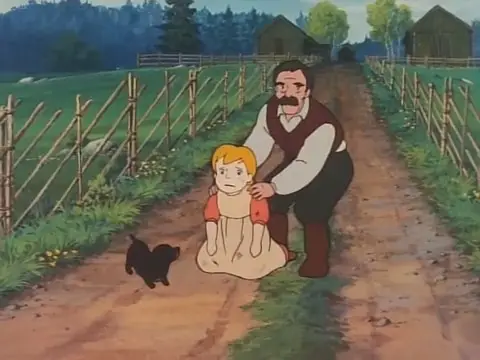 Katri, Girl of the Meadows, was adapted from the Finnish novel, The Shepherd, the Servant Girl, and the Hostess, authored by Auni Nuolivaara.
Young Katri has been left behind with her grandparents while her mother ventures to Germany. Unfortunately, Finland is under the rule of Russia, and her family farm is facing tough circumstances.
Katri works on a neighboring farm to help support her family, but the 9-year-old finds her days of working to be daunting and grueling.
Princess Sara – 1985
46 Episodes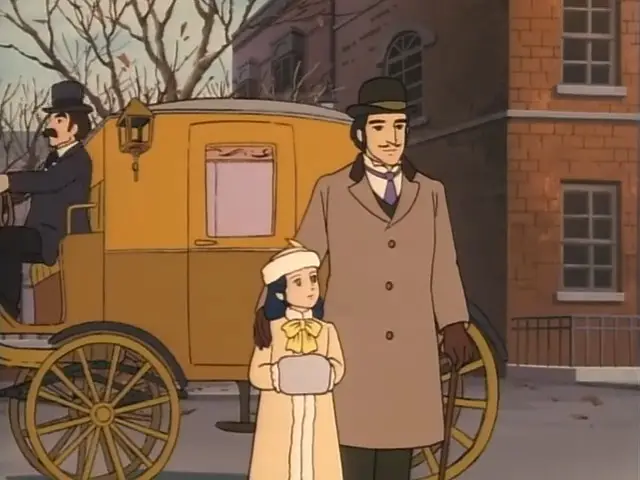 Princess Sara is based on the children's novel, A Little Princess.
Despite being well-liked by her classmates, the school's headmistress seeks to make her life a living hell. Fortunately for Sara, an old friend of her father enters the picture with the aim of paying back her father (in a good way).
This anime explores themes of poverty and child abuse and was selected as one of the best 100 Japanese anime series of all time by viewers of the tv network TV Asahi.
The Story of Pollyanna, Girl of Love – 1986
51 Episodes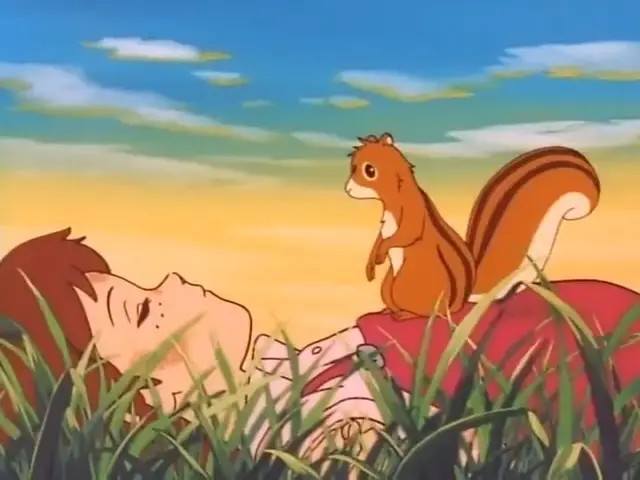 The Story of Pollyanna adapts the original 1913 novel Pollyanna and its 1915 sequel, Pollyanna Grows Up, by Eleanor H. Porter.
After Pollyana's father suddenly passes in a car accident, she moves in with an aunt who she has never met. Initially, her Aunt is disgusted by Pollyana and her childish behavior. However, their relationship grows over time into a strong bond.
Tales of Little Women – 1987
48 Episodes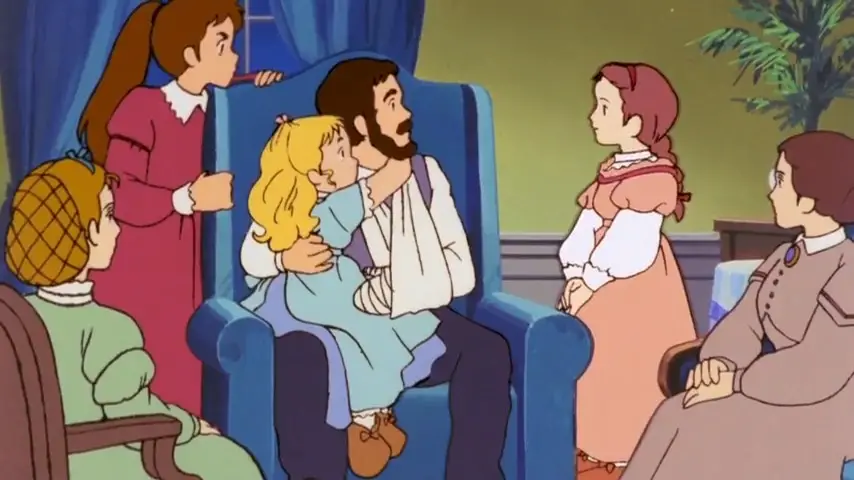 This series is loosely based on the novel Little Women and takes place near Gettysburg during the American Civil War.
After Union forces arrive and destroy their home, the March family has no choice but to move to Newcord to live with an estranged aunt and hopefully rebuild their lives.
The daughters take up odd jobs to help make ends meet while dealing with the antagonisms of their aunt and cousin.
Little Prince Cedie – 1988
43 Episodes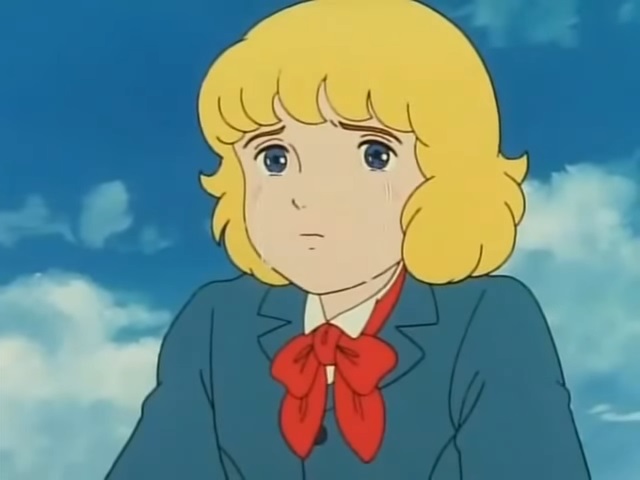 Cedric, or "Cedie" as he is called, lives in Brooklyn, New York, and enjoys a happy life with his parents and friends. Unfortunately, his father suddenly dies of a heart attack, and Cedric is whisked away to live in England.
It turns out that Cedric is the heir to the Earl of Dorincourt, his grandfather.
His grandfather is cold and distant but has the intention of turning Cedric into a proper aristocrat. After some time, he convinces his grandfather to allow his mother to move in, and the two eventually soften the Earl's heart.
The Adventures of Peter Pan – 1989
41 Episodes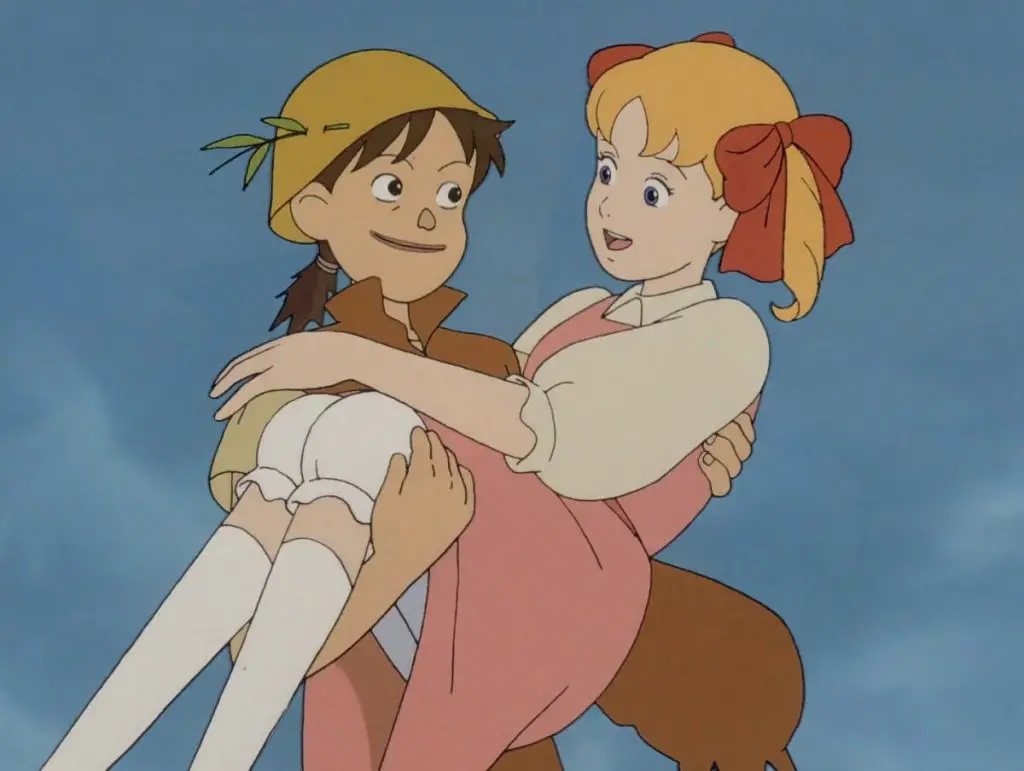 The story centers around Wendy and Peter Pan's adventures in Neverland and focuses on the romance that develops between the two main characters.
Peter Pan is the only anime in the World Masterpiece Theater that is set in a world of magical fantasy.
My Daddy Long Legs – 1990
40 Episodes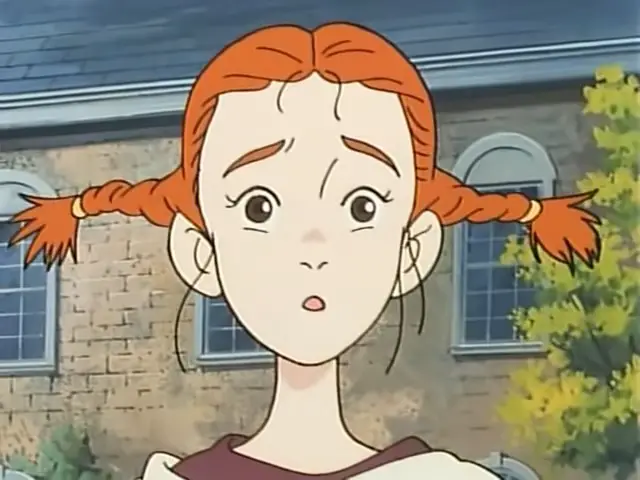 Judy Abbot receives the opportunity to attend a prestigious High School from a mysterious benefactor under the condition that she writes him a letter every month detailing her experiences at the school.
Given her background, Judy initially struggles with her insecurities around the wealthier children, yet she impresses her classmates with her kind demeanor and makes friends.
Trapp Family Story – 1991
40 Episodes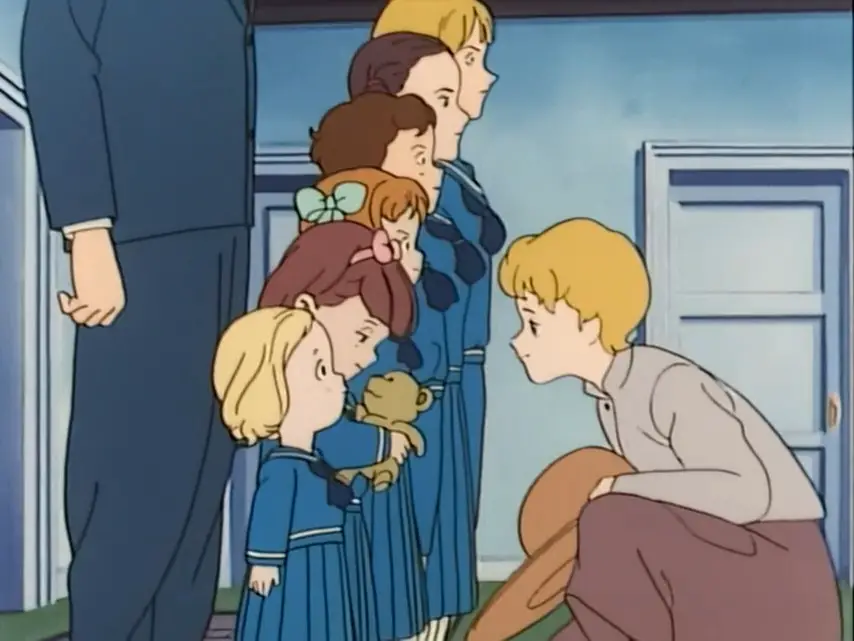 This entry in the series is an adaptation of The Story of the Trapp Family Singers, which you may recognize from The Sound of Music.
Maria lost her parents when she was young and decides to become a nun after graduating from school. However, she finds herself at odds with the conventions and traditions of the monastery and is sent to tutor the children of an Austrian aristocrat.
Maria falls in love with the children and soon finds herself in a romance with their father.
Bush Baby, Little Angel of the Grasslands – 1992
40 Episodes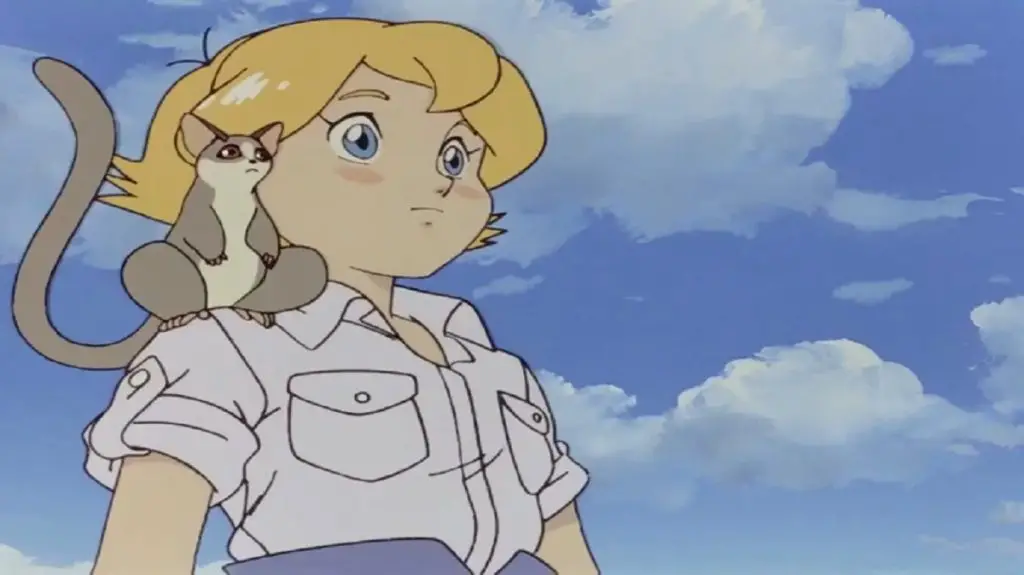 This anime takes place in the 1960s, making it the first show in the series to take place after World War II.
13-year-old Jacqueline Rhodes is a British girl who is fascinated with her life in Africa. One day, she takes in an injured bushbaby and names him Murphy.
Much like Rascal the Raccoon, this anime depicts the challenges of domesticating a wild animal and that it's not always in the best interest of the animal to live a human life.
Little Women II: Jo's Boys – 1993
40 Episodes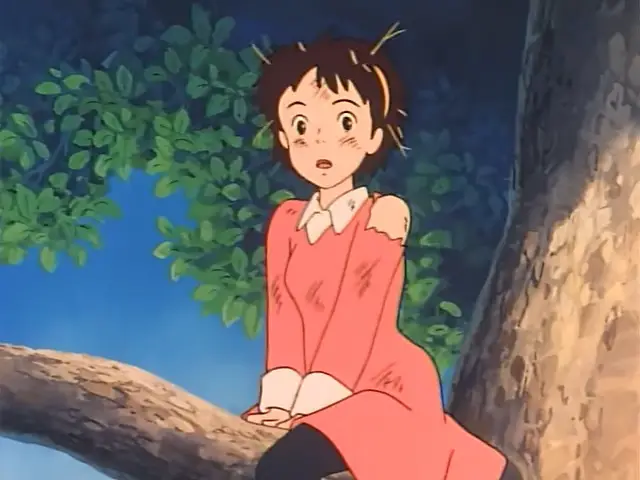 This is the only sequel on the list (there is a prequel, however!), and it is the follow-up to 1987's Tales of Little Women.
10 years later, Josephine March is married to a German professor and has started a new school for children. Annie "Nan" Harding is one of the students at this new school and wants to be a doctor when she grows up.
Jo's Boys was written by Michiru Shimada, whose anime credits include Urusei Yatsura, Rurouni Kenshin, One Piece, and Little Witch Academia.
Tico of the Seven Seas – 1994
39 Episodes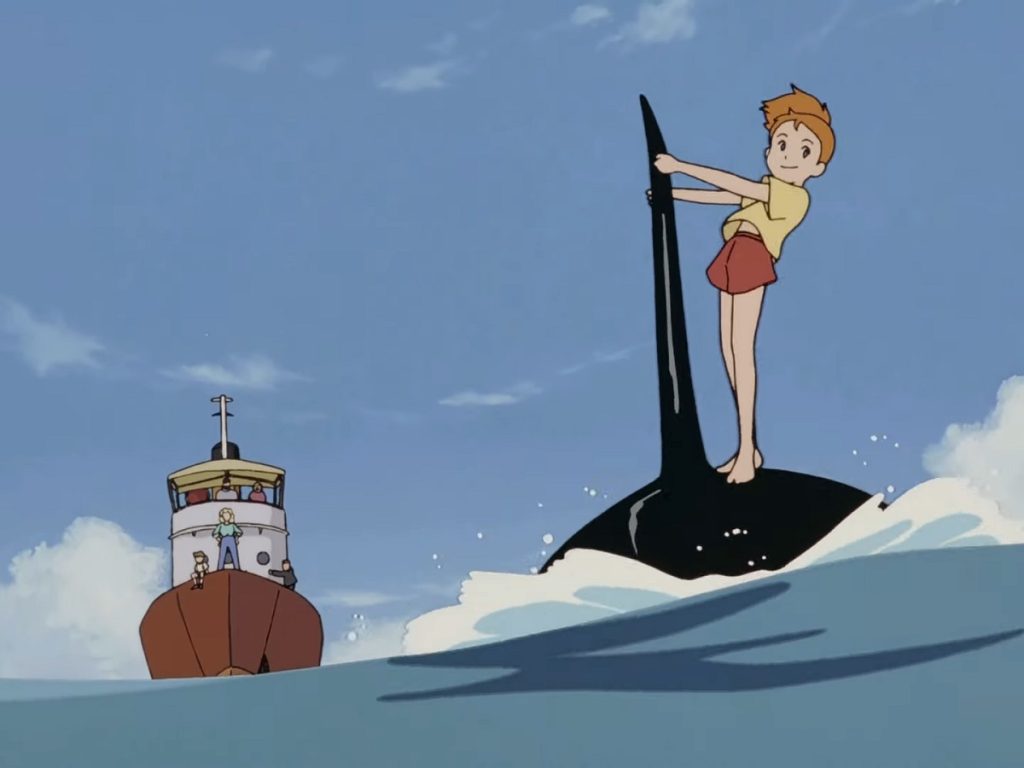 Free Willy was a cultural phenomenon in 1993 that scored big at the box office. So perhaps it's no surprise that an anime about a kid and her faithful killer whale sidekick would release in the following year.
Tico of the Seven Seas is about young Nanami and her orca friend, Tico. The two have a strong bond of friendship, and together they seek to save a rare Luminous Whale from greedy poachers.
This is the only anime in the World Masterpiece Theater that is a completely original story and was produced to commemorate the 20th anniversary of the series. The show also takes place in the year it was created, making it the most "modern" entry in the series.
Romeo's Blue Skies – 1995
33 Episodes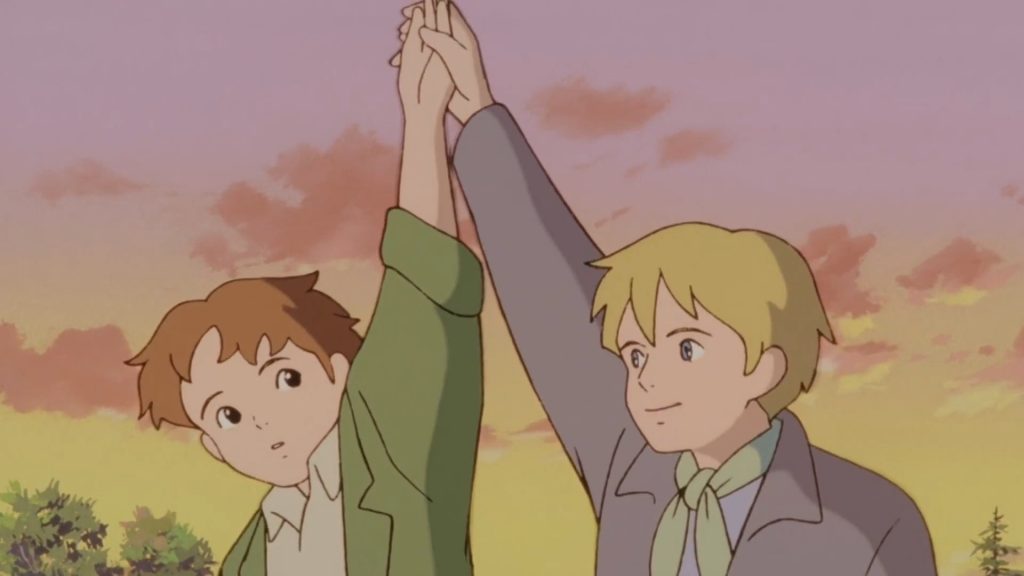 Romeo's Blue Skies is adapted from the 1941 Swiss novel, The Black Brothers. This is a sad story about human trafficking and child labor in 19th-century Switzerland.
Romeo sells himself to a child trafficker after his father falls ill so that he can afford to pay a doctor to save his dad. From there, Romeo is sent to Milan to work as a chimney sweep.
Life is harsh for Romeo and his new friends, so they form an alliance called the "Black Brothers" to protect themselves from a street gang while working out the remainder of their contract.
Famous Dog Lassie – 1996
26 Episodes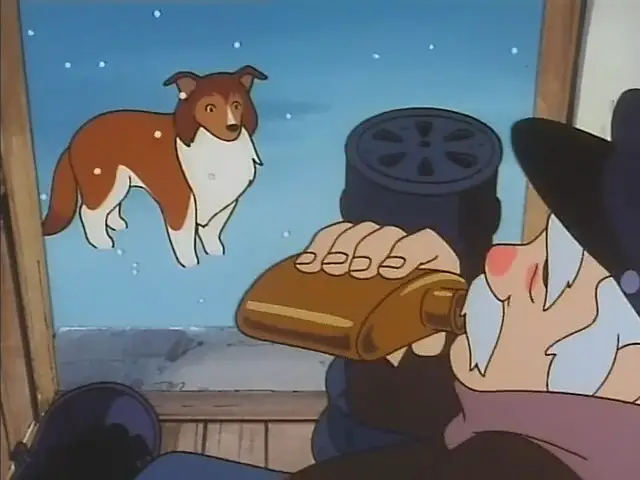 The world-renowned border collie is the best friend of 9-year-old John, and together they enjoy a peaceful life in England. After John's father loses his job, Lassie ends up with a new owner in Scotland.
After Lassie escapes, she begins a journey to reconnect with John.
Famous Dog Lassie was the directorial debut of Sunao Katabuchi, who worked under Hayao Miyazaki on Kiki's Delivery Service and later directed Black Lagoon, Mai Mai Miracle, and In This Corner of the World.
Remi, Nobody's Girl – 1996 to 1997
26 Episodes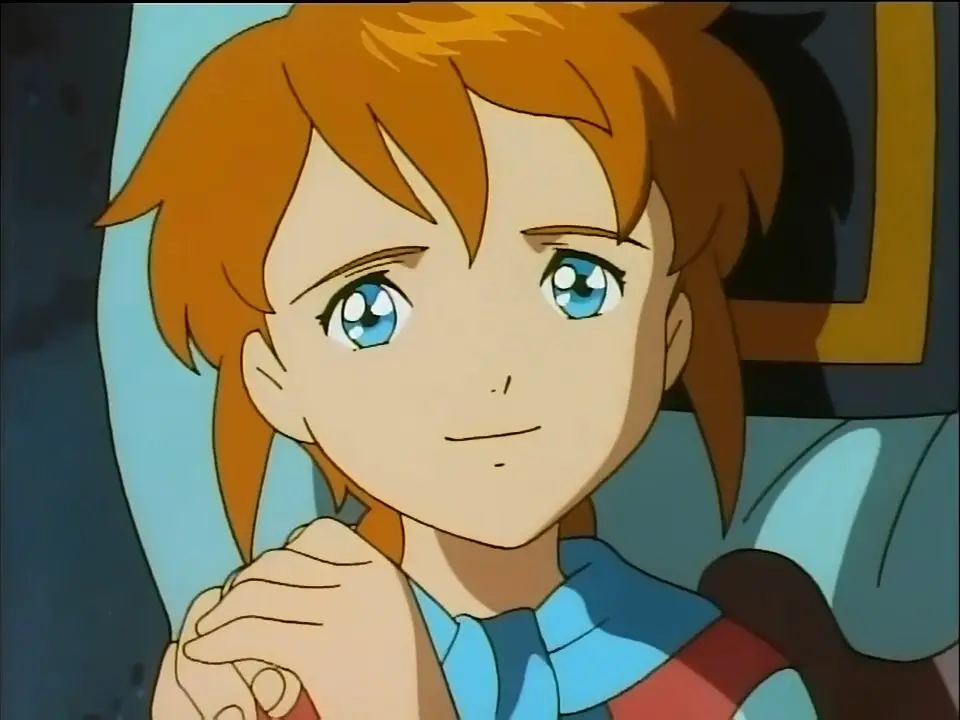 Remi is a cheerful and kind 10-year-old who enjoys an easy life with her mother and sister. Unfortunately for Remi, her father returns injured from a lengthy stint working in Paris and reveals that Remi was found as an abandoned orphan.
Remi's father is furious that Remi was not sent to a workhouse and sells her to a slave trader, which is where Remy's new life of loss and sorrow begins.
Remi, Nobody's Girl is the last show in the series to use traditional hand-drawn cel animation, and the last episode would bring an end to a 22-year run of the World Masterpiece Theater.
Les Misérables: Little Girl Cosette – 2007
52 Episodes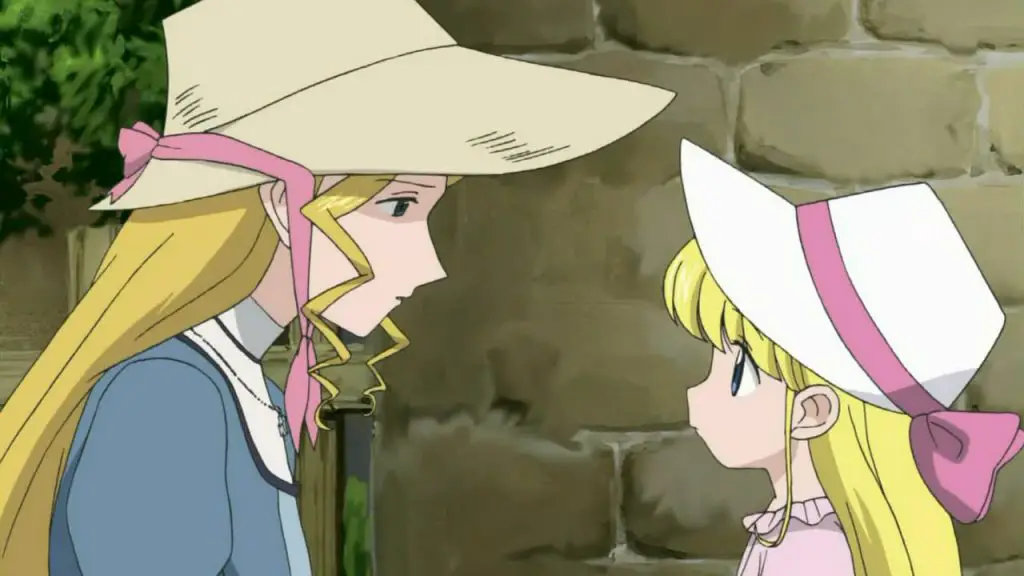 10 years after Remi, Nippon Animation revived the series with their take on Les Miserable, a tragic story taking place in 19th-century France.
In this adaptation, the story is focused on Cosette, a young girl who is placed in the care of a corrupt man who indentures her and treats her like his slave. After 5 years, Cosette goes on the run in search of her mother.
Unfortunately, she eventually discovers that things did not go well for her mother.
This series was directed by Hiroaki Sakurai, who also directed Cromartie High School and The Disastrous Life of Saiki K.
The Long Journey of Porphy – 2008
52 Episodes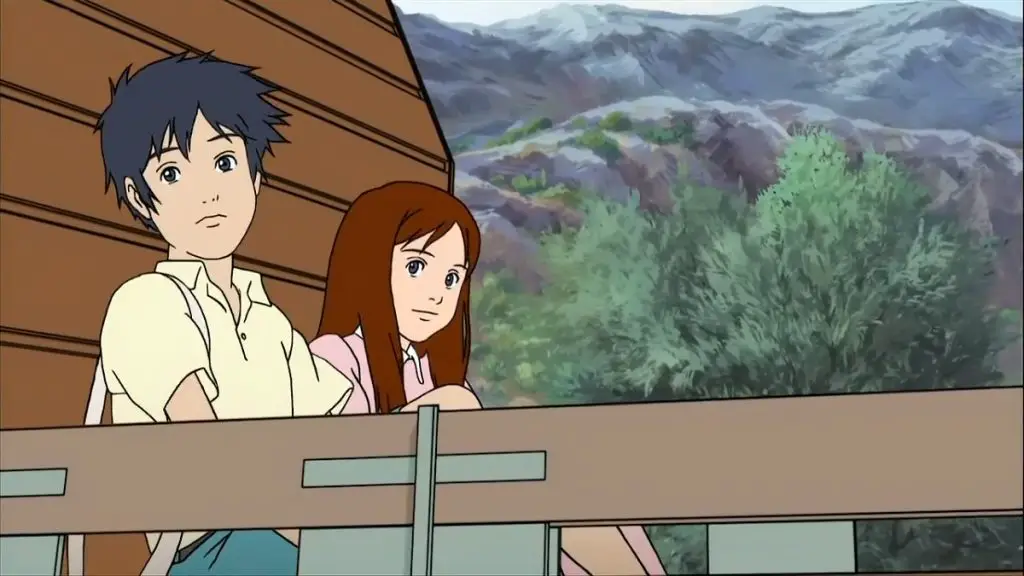 Porphyrus and his sister are orphaned after an earthquake in Greece destroyed their home. Rather than split up in foster care, the two decided to find a new home in Europe to stay together.
Unfortunately, the two are still separated, and Porphy endures a long journey in search of his missing sister.
This anime is based on the French children's novel, Orphans of Simitra.
On a side note, in celebration of the 25th season of the series, many of the Japanese voice actors from past shows in the series returned for cameo appearances.
Hello Anne: Before Green Gables – 2009
39 Episodes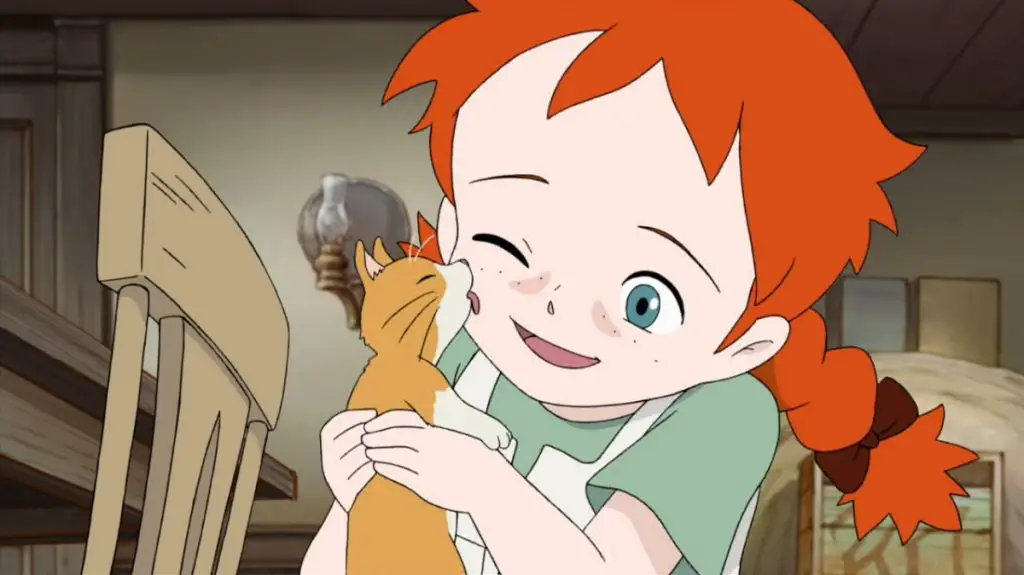 As the name implies, Hello Anne is a prequel to Anne of Green Gables and chronicles the life of 6-year-old Anne Shirley and her struggles with being an orphan. This includes the loss of her parents, shifting between families, and living in an orphanage.
This anime was a celebration of the 100-year anniversary of the original novel's release in 1908 and the 30th anniversary of the World Masterpiece Theater adaptation. This was also the final show to air in the long-running series.
Legacy of the World Masterpiece Theater
Shows from the World Masterpiece Theater remain in syndication throughout the world. And the family-friendly accessibility of the series creates a gateway for many fans into the world of anime.
For this reason, the series is historically significant and serves as a good starting point for anyone trying to get their children or younger siblings into anime.