If you enjoy a light portion of magical girl anime served on a big helping of wholesome romance, then Kaitou Saint Tail may be the show for you!
Saint Tail is a *shoujo romance anime that follows the adventures of Meimi and her rival, Asuka Jr., in a game of cat and mouse.
*Shoujo, or shojo, is an anime and manga audience demographic that includes teenage girls.
Meimi is the magical phantom thief, Saint Tail, and Asuka Jr. is a youth detective who was appointed by the Mayor to apprehend her.
Who is Kaitou Saint Tail?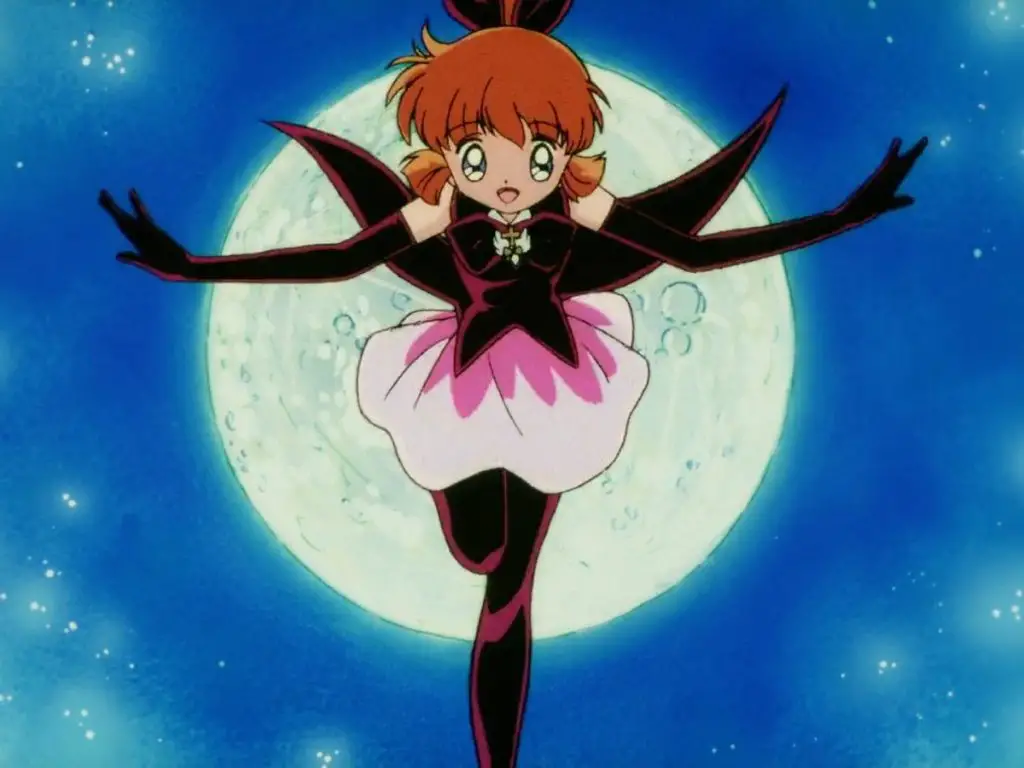 Meimi Haneoka is an average middle school student by day. And at night, she uses a mysterious pendant to transform into the magical phantom thief.
Meimi has two loving parents who constantly debate over who Meimi takes after more. But after a few episodes, it is very apparent that she takes after both of them.
The show does not start off with a typical origin story of any kind. So you don't get to see how Meimi comes to gain her powers when the show starts. However, as the show progresses, you see her father's interest in magic tricks while her mom's background remains shrouded in mystery. So this may provide a clue.
Saint Tail displays a superhuman acrobatic ability as she leaps along rooftops and enters the upper level of buildings. She also has a magic cane and hat that produce any number of tricks to deceive her would-be captors.
Side note: Kaitou translates to "phantom thief," and thus the show could be loosely referred to as Phantom Thief Saint Tail, though for the North American release, it was simply titled as "Saint Tail" and is sometimes referred to as "Mysterious Thief Saint Tail."
What is a Phantom Thief?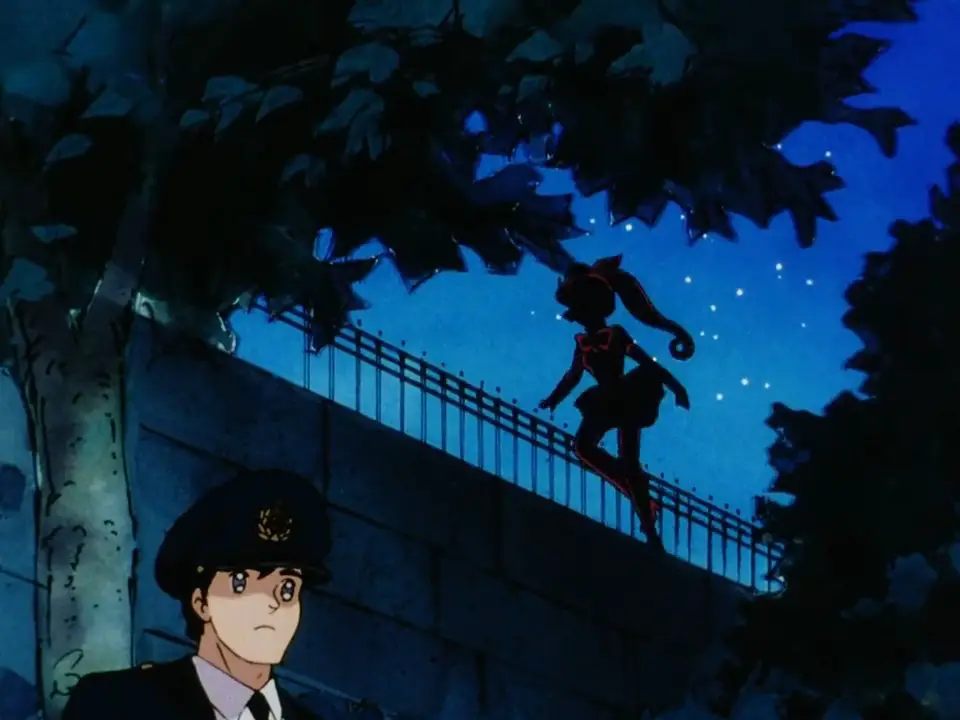 To put it quite simply, a phantom thief is a classic character type who is well adept in the art of thievery and does so while upholding self-imposed moral codes and standards. This often includes things like non-violence, courteousness, and only targeting those who "deserve" it.
Often times they use deception and illusions to trick their victims and avoid capture by the authorities. Thus displaying the mystique and showmanship of the character.
In the world of anime, this character type was popularized by Lupin the Third, who is the grandson of the famed literary gentleman thief, Arsène Lupin.
In Saint Tail, Meimi follows this archetype by tipping off Asuka Jr. to her intended heists, accomplishing the theft without the use of violence, and by only targetting people who stole from the victims she seeks to help.
The World of Saint Tail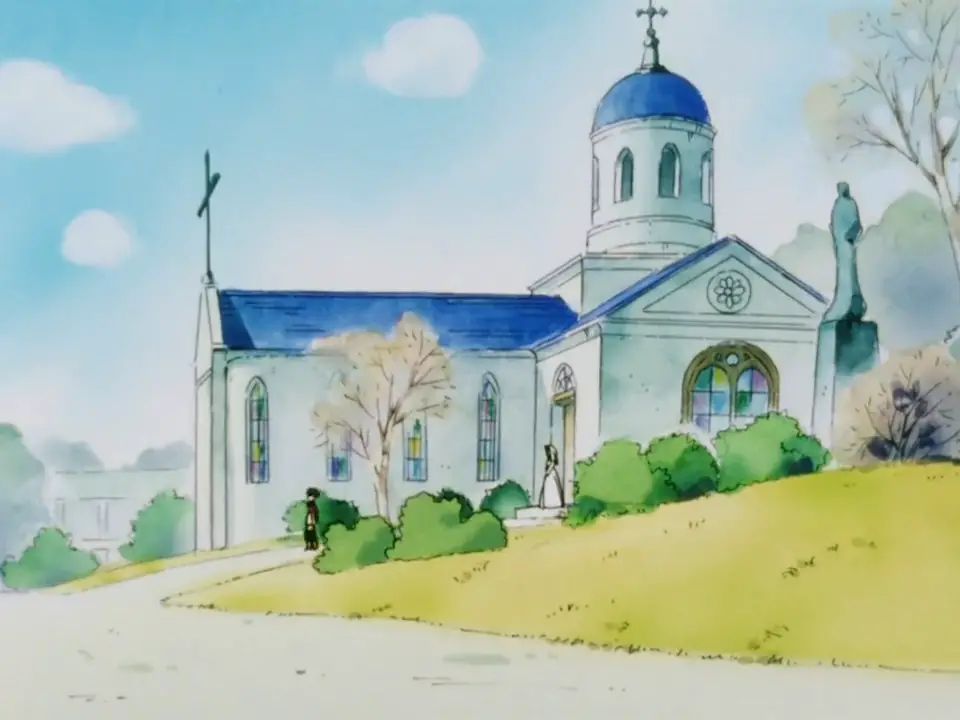 By all accounts, Meimi and her friends live in an ordinary world where they attend the private Catholic school, St. Paulia Academy.
There is no cosmic threat, no interdimensional invasion, and no evil scientists, wizards, witches, aliens, demons, trolls, etc… Instead, the antagonists are common crooks and swindlers who are routed on an episode-by-episode basis.
At this school, Meimi's best friend is Seira Mimori, who is a nun-in-training and attends the church in the evenings. This is where she hears the woes of victims who have lost priceless artifacts that carry heavy sentimental value.
Seira is the only one who knows the true identity of Saint Tail. And she relays these stories to Meimi, who transforms into Saint Tail to right the wrongs and deliver the stolen treasures back to the victim, all the while avoiding capture and discovery of her identity.
And this serves as the backdrop to the story of Meimi and Asuka Jr.
The Romance of Meimi and Asuka Jr.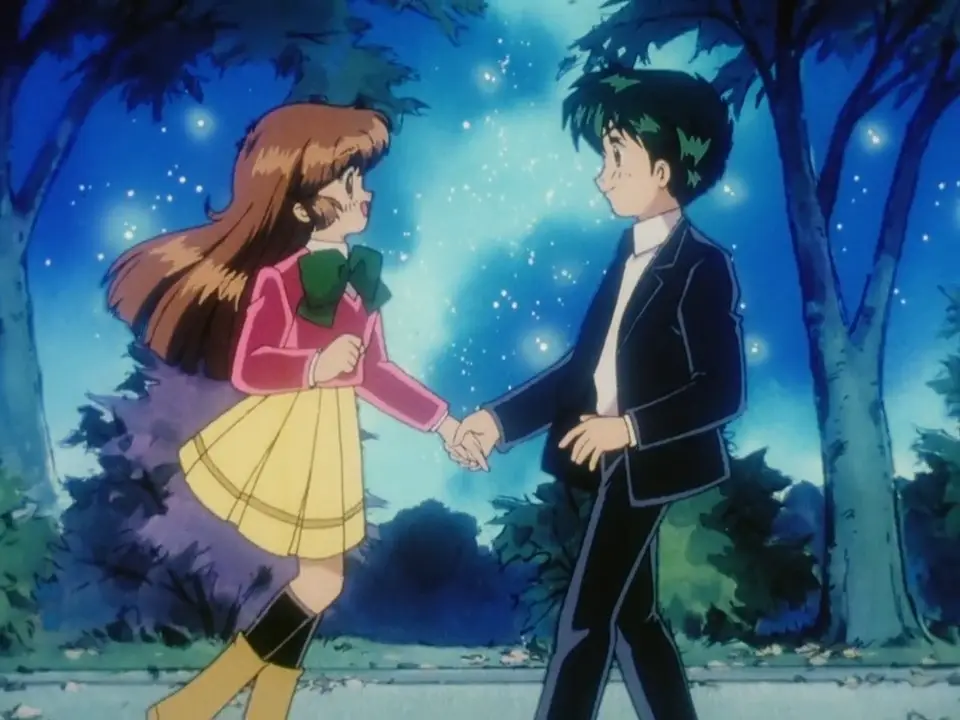 The first episode starts off with Saint Tail in the midst of a caper to retrieve a stolen painting. She is already known by the police at this point, and they are eager to capture her.
This is where we are introduced to Asuka Jr, the son of a police detective. Asuka Jr is the same age as Meimi. And he views his father and the police as incompetent and unmotivated in their pursuit of Saint Tail.
Because of this, Asuka Jr intends to one-up his father and the police by capturing her himself. To this effect, he is presented with a special medallion by the mayor and tasked with capturing Saint Tail.
Asuka Jr does not believe that she is a crook but still wants to capture the vigilante. He also enjoys the pursuit and to this effect, Saint Tail promises to tip him off to her intended target.
This sets off a Batman and Catwoman type of relationship; Saint Tail sends Asuka Jr a message in a public and showy fashion. Afterward, Asuka Jr stakes out the scene and is generally fruitless in his attempt to apprehend Saint Tail.
At school, Meimi struggles with her feelings toward Asuka Jr, and ultimately submits to her romantic inclinations. This also leads to a bit of a love triangle between Meimi, Asuka Jr, and Meimi's alter ego.
The wholesome romance between these two characters quickly becomes the backbone of the show.
The Saint Tail Aesthetic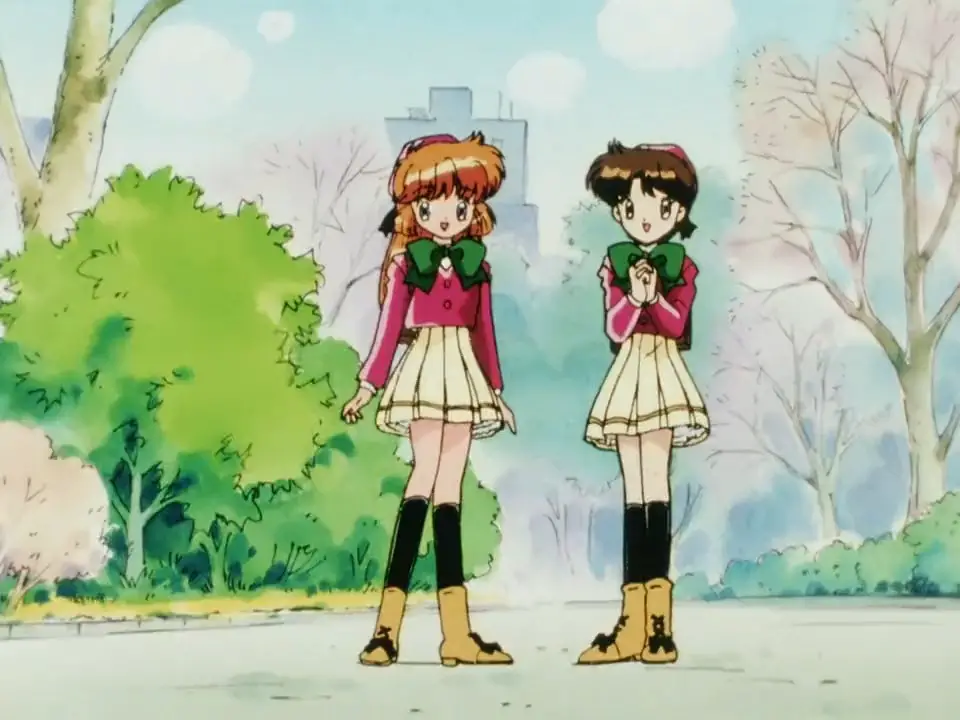 Saint Tail is an aesthetically pleasing show. The backgrounds look like water-color paintings that may have you hitting pause to fully appreciate. The animation is clean and smooth, and the visual effects are a joy to watch.
Rather than flashy magical powers, much of the visual flair is accomplished with confetti and stringers. This is owing to the stage magician vibe and classic showmanship.
The art style is cute and appropriate for the young target audience. However, it can be appreciated by any anime fan of any age.
Final Thoughts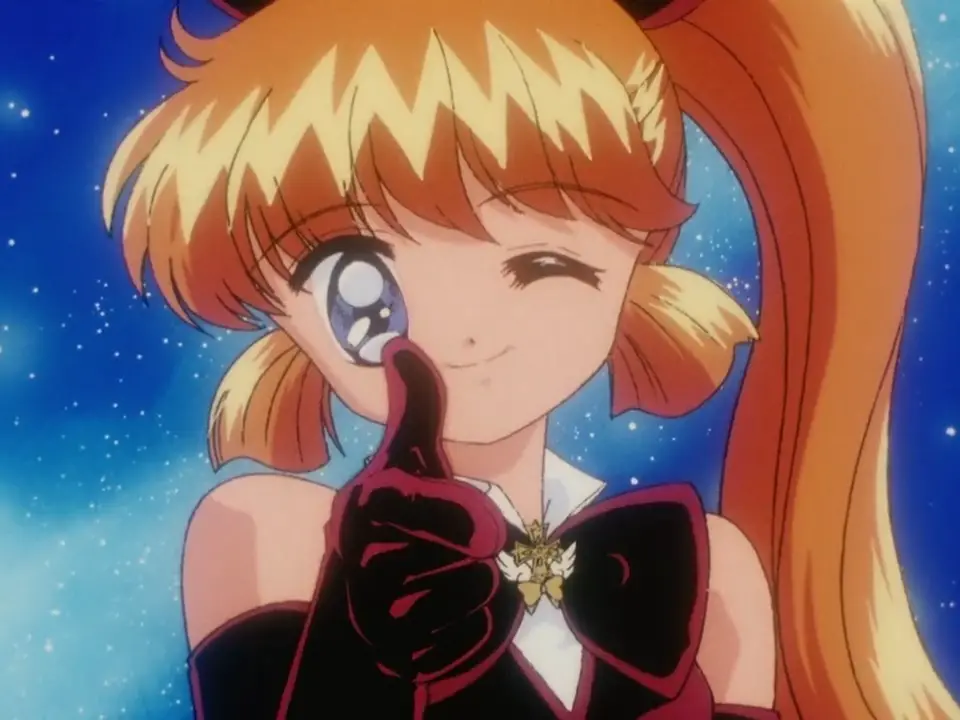 Saint Tail is not on the shortlist of must-watch anime. However, if you're looking for some of the best magical girl anime of the 90s, it is an easy recommendation.
At 46 episodes long, it is a bit of a commitment. But if you're in the mood for some light-hearted and romantic 90s anime fun, then look no further!