In the early 1990s, MTV was branching out from their primary broadcast of music videos and started producing original content. This included reality tv, talk shows, sketch comedy, and animation.
At the time, other networks were seeing success with The Simpsons, South Park, King of the Hill, and The Critic. However, what set MTV animation apart was the surreal and experimental nature of their programming. This laid the groundwork for similar adult animated shows on other cable networks.
Besides a brief stint of Speed Racer airings, MTV did not air anime in the 90s. However, anime was becoming more popular in the United States at this time. So there was a parallel rise of interest in American and Japanese animation.
Liquid Television – 1991 to 1995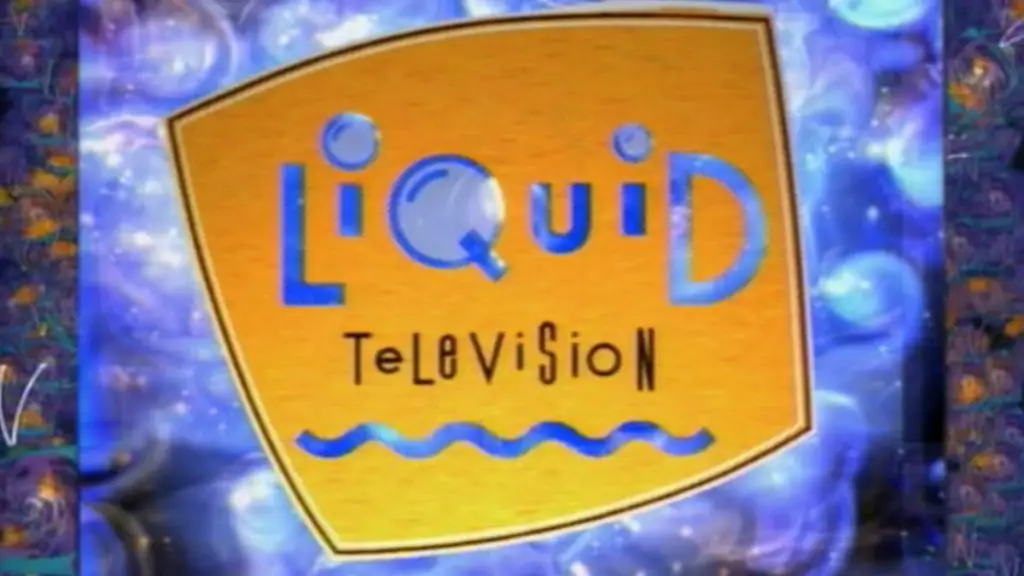 Starting in 1991, MTV animation aired Liquid Television in a 30-minute time slot at 7:30 pm. The show featured several animated shorts by "underground" animation artists.
To give some context to this time, Nickelodeon started their run of Nicktoons with Doug, Rugrats, and Ren and Stimpy. The Simpsons had also started airing a little over a year earlier on Fox.
So mainstream animation in America had added decidedly more adult and edgy content.
Many animated shorts on Liquid Television were one-time shots. But standouts like Beavis and Butthead and Aeon Flux later spun off into their own shows.
One noteworthy short is the Running Man in episode 205. This was directed by Yoshiaki Kawajiri. He is the famed anime director of classic movies such as Ninja Scroll, Wicked City, and Vampire Hunter D.
The Running Man is also featured in Neo Tokyo, a 1987 anime science fiction anthology film produced by Project Team Argos and Madhouse.
Liquid Television was well regarded at the time for stepping outside of the box and providing an audience for independent animators.
Aeon Flux – 1991 to 1995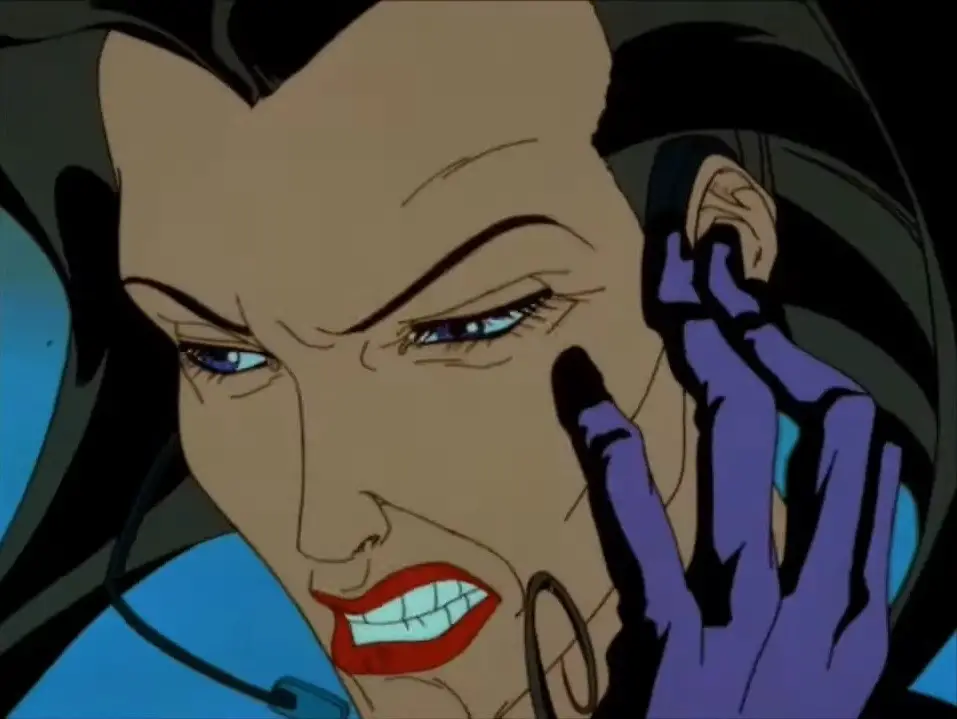 Aeon Flux is an avant-garde sci-fi series that aired in 2 minute segments for 6 episodes during the first season of Liquid Television. In the 2nd season, these were bumped up to 5 minute segments for 5 episodes.
The show spun off from Liquid Television in the third season and aired 10 episodes in a 30-minute time slot.
Aeon Flux takes place in the year 7698 AD during a never-ending war between two cities. This serves as the backdrop to a love/hate romance between Aeon and her sworn enemy, Trevor Goodchild.
Aeon Flux was created by Peter Chung. He had worked on other shows such as Transformers, Teenage Mutant Ninja Turtles, and Rugrats. He later went on to contribute to anime such as Reign: The Conqueror and the Animatrix.
Beavis and Butthead – 1993 to 1997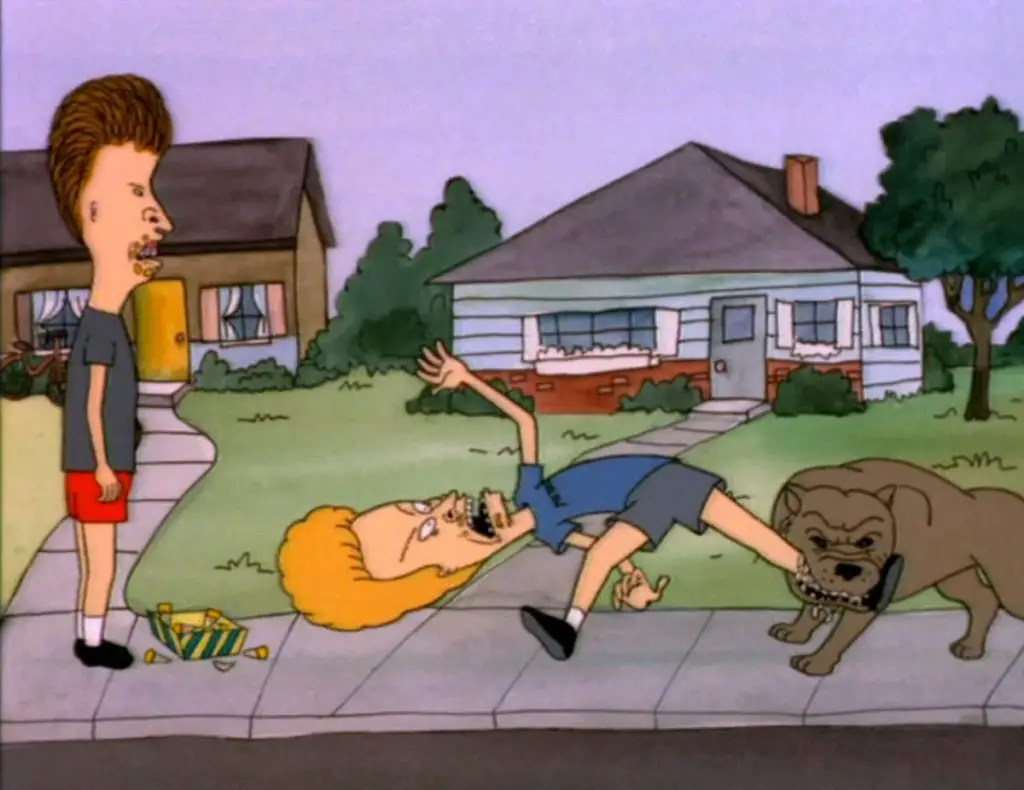 Beavis and Butthead got their start as a Mike Judge contribution to Liquid Television in 1992. Soon after, MTV signed the show on for a full series that ultimately ran for 7 seasons.
The show follows two dimwitted teens as they attend high school, watch tv, and engage with a variety of satirical characters.
At the time, Beavis and Butthead were a cultural phenomenon. Middle schools across the country were filled with the sounds of young boys doing their best character impressions.
Mike Judge later went on to create Idiocracy, Office Space, King of the Hill, and Silicon Valley.
The Brothers Grunt – 1994 to 1995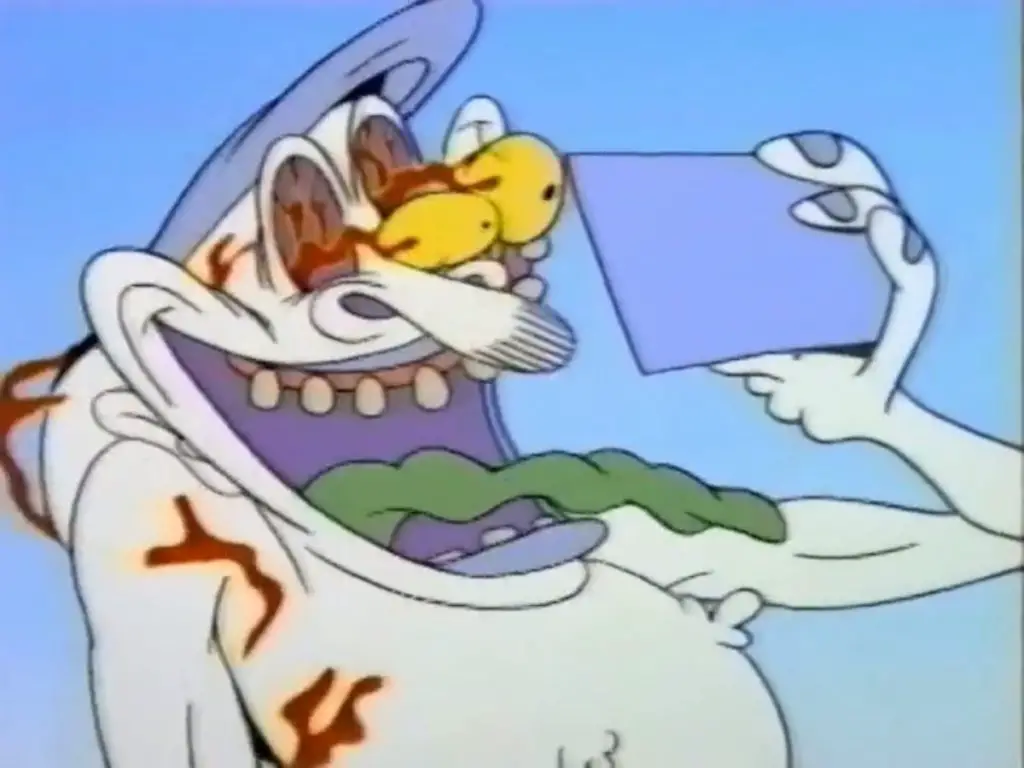 The Brothers Grunt was the creation of Danny Antonucci. The show centered on 5 brothers who were looking for their long-lost 6th brother.
The show ran for 42 episodes at 4 to 7 minutes in length. Similar to Beavis and Butthead, music videos were spliced into the episodes and the characters would often dance or interact with the music.
Unfortunately, the show was critically panned at the time, however, it does enjoy a cult following. The humor was offbeat and absurd (in a good way), and the animation was quality.
Danny Antonucci is well regarded as the creator of the popular show Ed, Edd n Eddy.
The Head – 1994 to 1996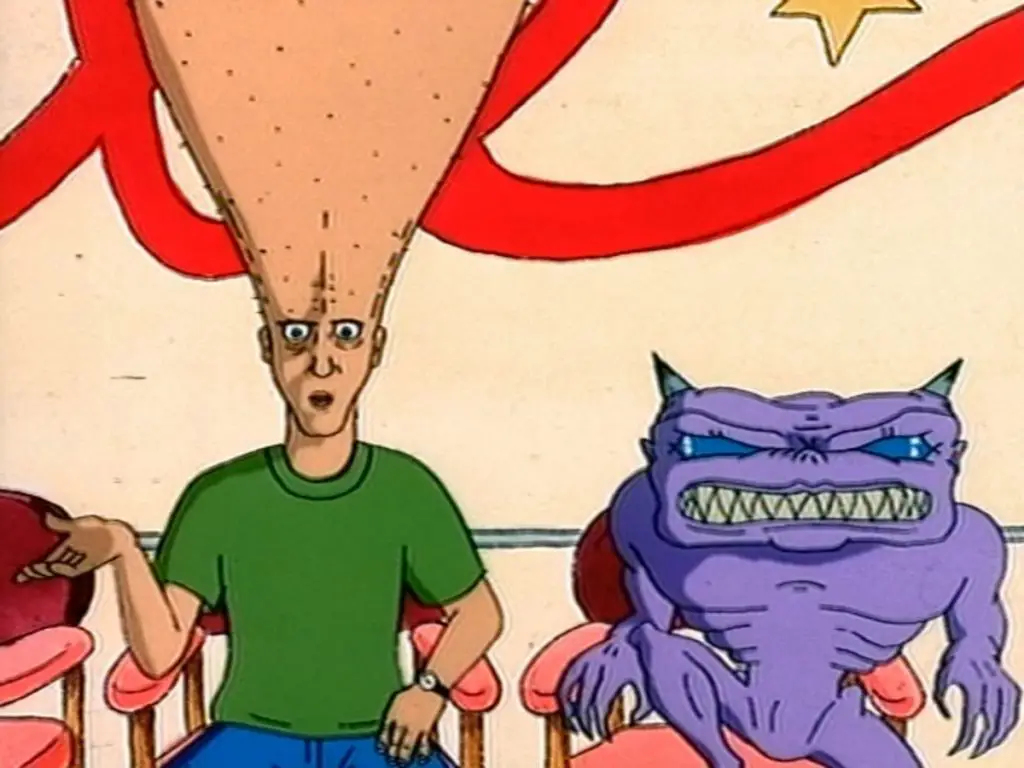 In 1994, 24 year old Eric Fogel created his first show for MTV about a young man who has an alien take up residence inside his head.
The Head was one of two shows featured on MTV Oddities (the other was The Maxx). In season 1 it aired for 13 episodes that ran in 15-minute time slots. For season 2, the show was bumped up to 30-minute time slots for 7 episodes.
The show was not incredibly popular at the time, however, it was well regarded by those who watched it and it has held up over time.
Eric Fogel would later go on to create the immensely popular Celebrity Death Match.
The Maxx – 1995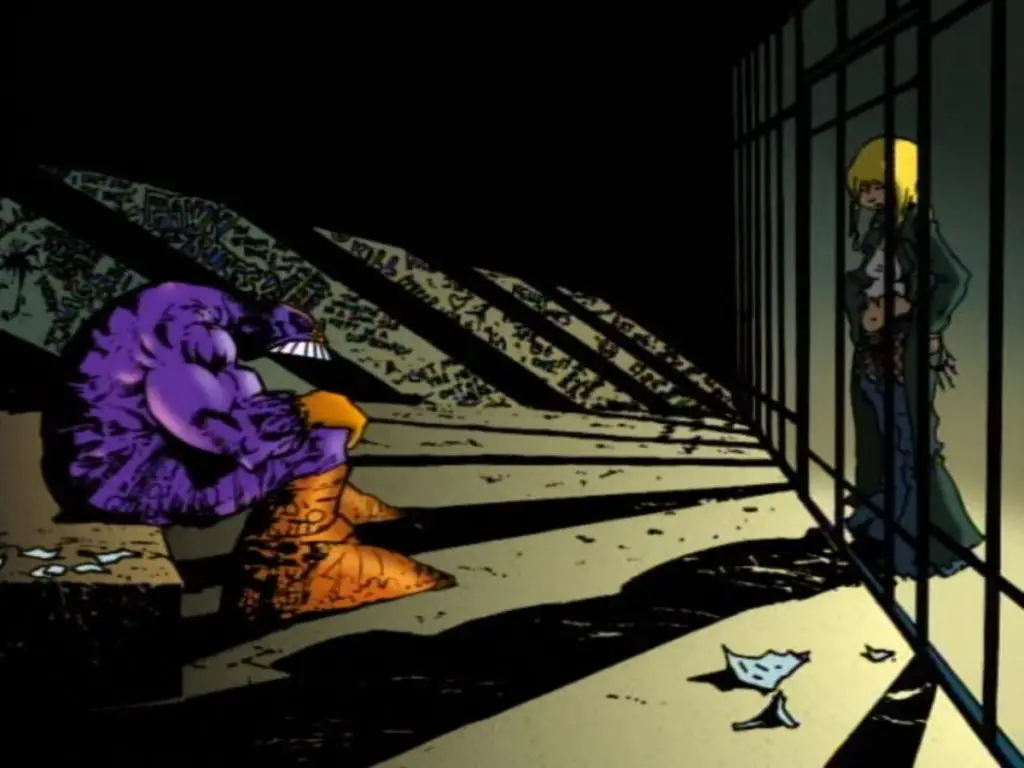 Image Comics was founded in 1992 by seven of the most popular comic book artists of the time. Many of the characters that came from this company were later adapted into movies and animated programs.
And in 1995, MTV adapted Sam Kieth's The Maxx into a 14 episode animated series as part of their Oddities showcase.
The Maxx is a hero and part-time vagrant, who lives with a pack of friendly rats in a cardboard box. He frequently bounces between the real world and an alternative reality that he refers to as The Outback.
The show was praised for the quality of animation and as a faithful adaptation of the comic book series. This lead to a cult following and is praised as one of the better shows in MTV animation.
Daria – 1997 to 2001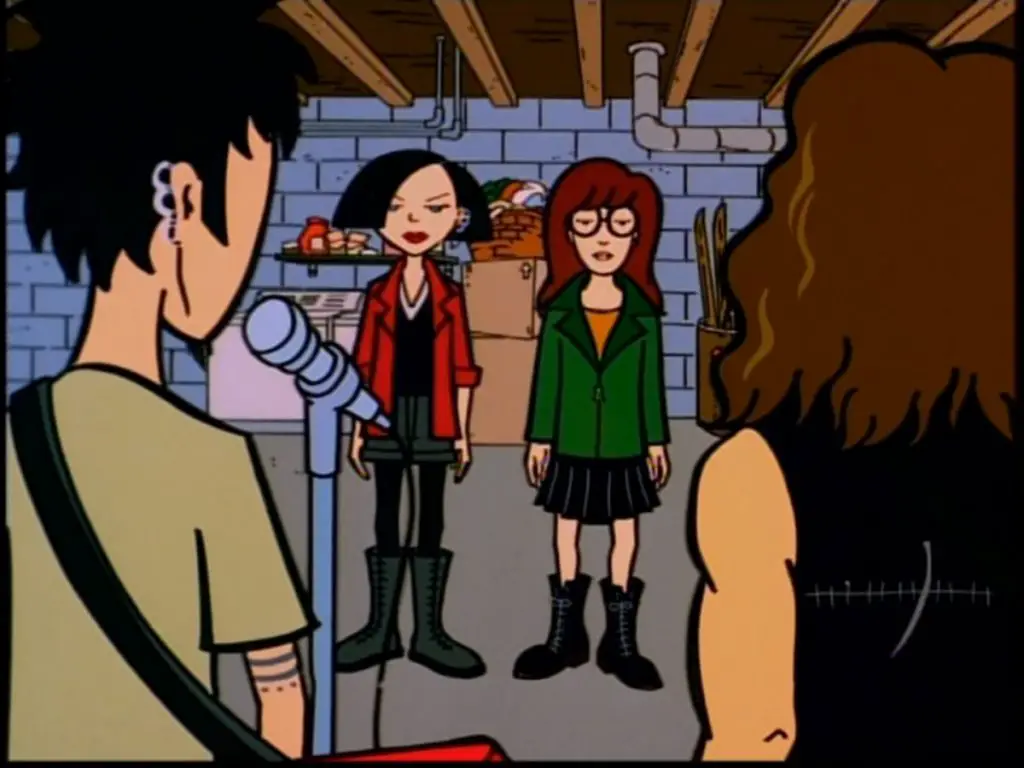 Daria is an animated sitcom that follows the life of Daria Morgendorffer. The series was created by Glenn Eichler and Susie Lewis Lynn as a spin-off of Beavis and Butthead.
The series ran for five seasons and follows Daria and her best friend through the complications of suburban high school life. And the show is full of allusions to and critiques on popular culture and social classes.
Daria received positive reviews during the course of its run and was one of MTV animation's highest-rated shows.
Cartoon Sushi – 1997 to 1998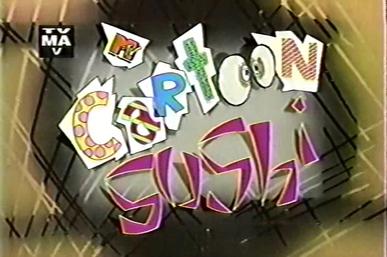 Cartoon Sushi was an anthology of animated shorts from around the world along with original material. In that sense, it was the spiritual successor to MTV animation's Liquid Television.
The opening sequence was created by Danny Antonucci, who later created Ed, Edd n Eddy.
The most noteworthy short included in Cartoon Sushi was Celebrity Deathmatch. The short would later spin off into the most popular cartoon on the network.
Celebrity Deathmatch – 1998 to 2002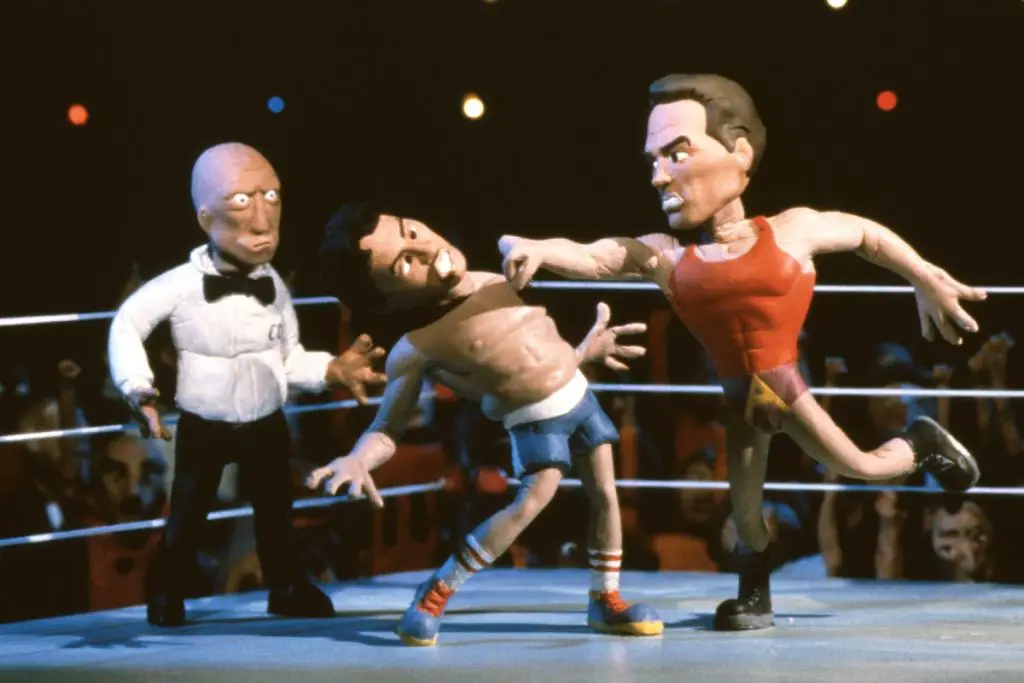 Celebrity Deathmatch was another MTV animation created by Eric Fogel, the mind behind The Head.
The show got its start on Cartoon Sushi. And after being featured during the MTV halftime show, it was developed into a regular part of the network's lineup.
A parody of professional wrestling, Celebrity Deathmatch showcased brutal violence with a high amount of gore. More often than not, the celebrities would meet an untimely death.
The show was an international success for MTV animation that spawned merchandising, a video game, and syndication on other networks.
Station Zero – 1999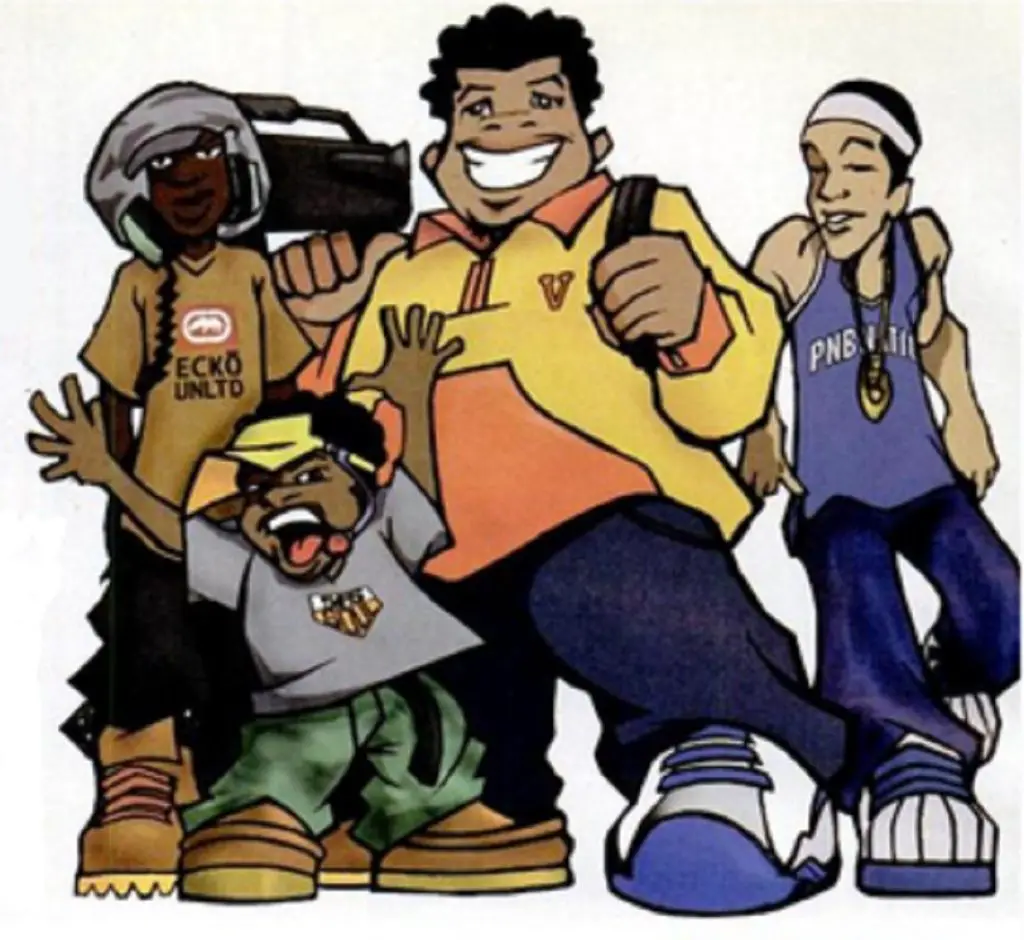 Station Zero was a daily show that aired on MTV for one season. The show was about four kids who produced a public-access show called Live from the Bronx.
This show was a hip-hop take on the Beavis and Butthead sequences where they'd watch and critique music videos.
It was based on A View From Da' Unda'Ground, a comic strip from the same team which ran in The Source magazine.
Complete episodes are now difficult to find and currently, there are no official releases for viewing. This is due to licensing complications with the music videos featured within the episodes.
Downtown – 1999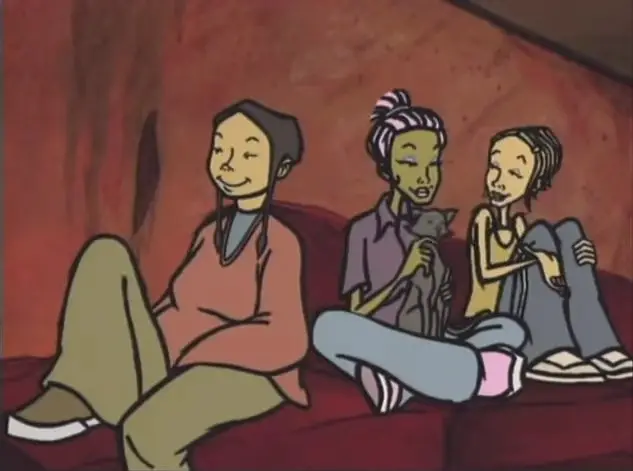 Downtown took place in New York City and followed the daily lives of a diverse and multi-racial cast. The main protagonist is a copy shop employee, but the real story is with the characters who surround him.
The show was praised for it's artistic style and episodes based on interviews with real people.
One episode was nominated for a daytime Emmy in 2000, which was a big feat for MTV animation. But unfortunately, the show was not popular enough to last more than one season.
Show creator, Chris Prynoski, later created animation studio Titmouse Inc. This studio has animated shows for Netflix, Adult Swim, Nickelodeon, BET, Comedy Central, MTV, and Disney.
If you are looking for some anime recommendations from the 90s, take a look at our favorite movies and shows!