Between movies like Ghost in the Shell and Perfect Blue, the 90s produced an incredible number of classic anime movies.
So if you're feeling nostalgic for old anime movies or are looking to explore what the 90s has to offer, you are in the right place!
Below, we have picked the best 90s anime movies (in no particular order). If you feel like we got it wrong or missed one, let us know in the comments!
The Best Classic Anime Movies of the 90s
1. Princess Mononoke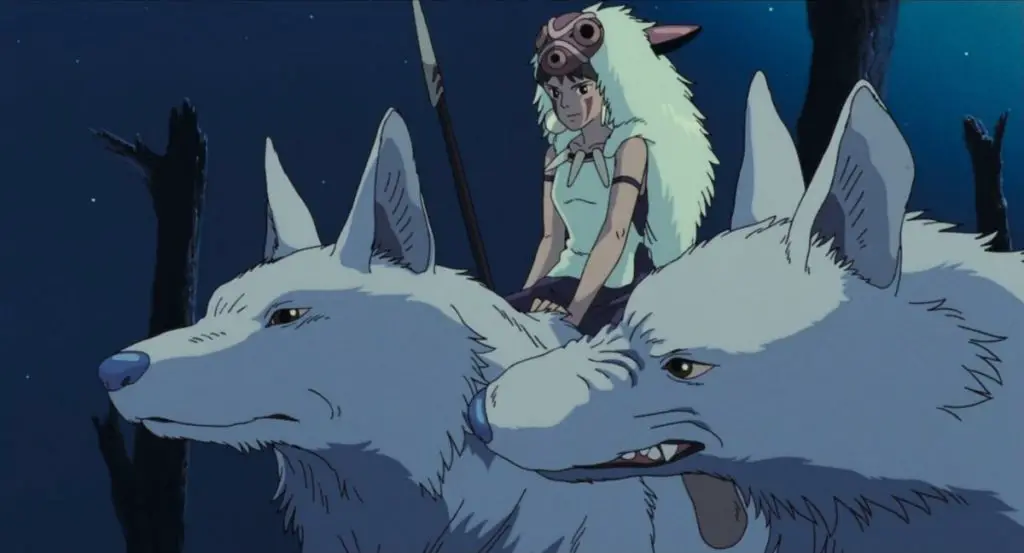 When a fierce demon boar attacks Emishi village, Prince Ashitaka defends his tribe and
pays the price. He travels to Tatara, the Iron Town, in search of a cure for his curse.
There, he finds Lady Eboshi of Tatara, who promotes constant deforestation, in conflict with the princess of the wolf gods, San.
Ashitaka learns that compromise is not easy as he struggles to create peace between the two sides.
Princess Mononoke is the movie that helped establish a global presence for Studio Ghibli.
2. Neon Genesis Evangelion: The End of Evangelion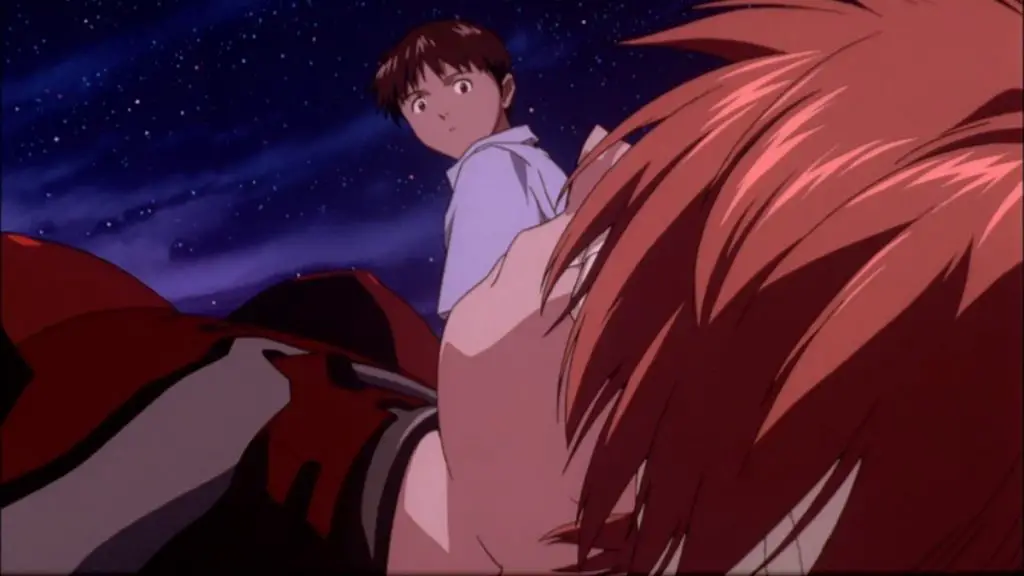 If you have watched the Neon Genesis Evangelion (NGE) tv series, this movie picks up at the end of episode 24 and is a parallel depiction of the events occurring in episodes 25 and 26.
If you have not watched the original NGE series, it is highly recommended that you do before watching the movie.
3. Perfect Blue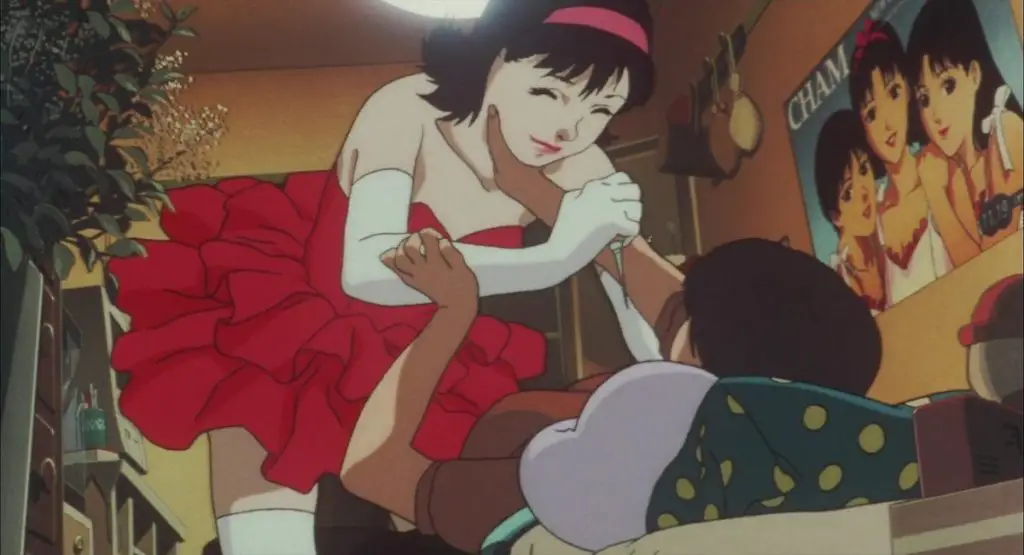 Protagonist Mima Kirigoe leaves the famous J-pop idol group CHAM to pursue a career in acting.
Soon after, her grip on reality slips as she contends with a stalker, an impersonator, and a series of gruesome murders.
4. Ghost in the Shell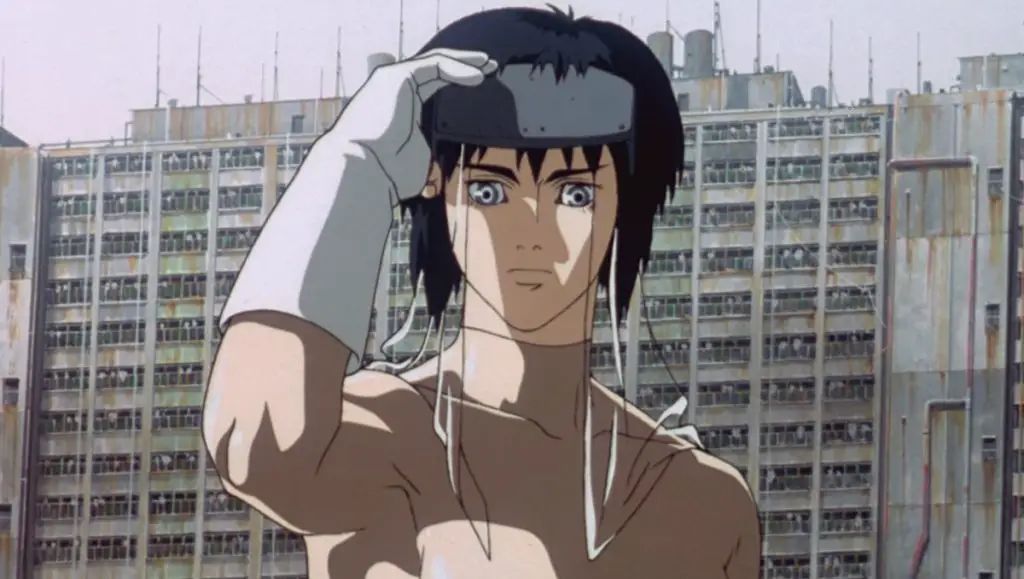 Ghost in the Shell is a cyberpunk classic that takes place in a futuristic world where advanced cybernetics allow people to modify their bodies with cyborg parts.
Major Motoko Kusanagi of Section 9 chases down a mysterious hacker known as the "Puppet Master" and discovers a tangle of philosophical dilemmas, including her own existence.
5. Akira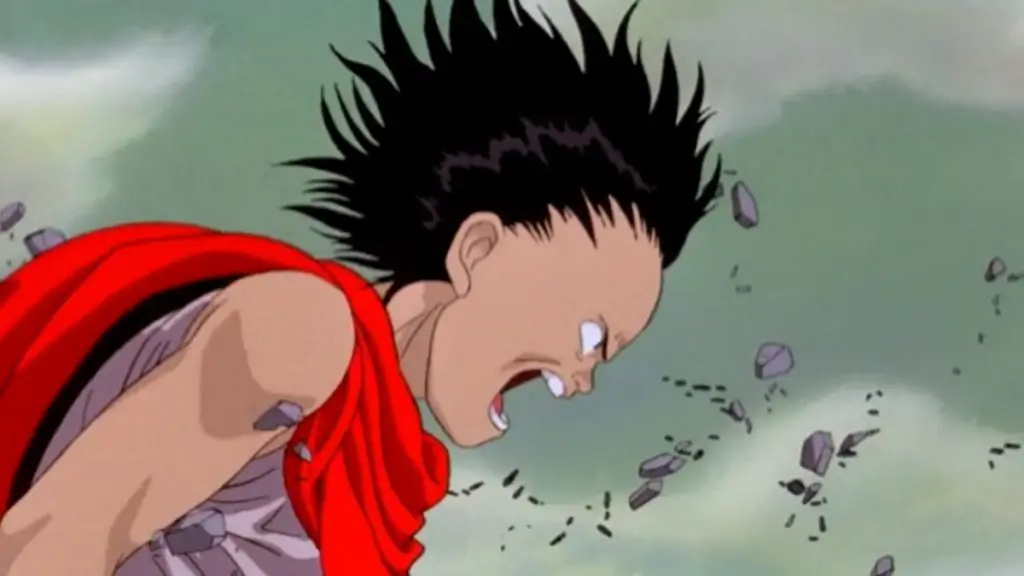 Akira is the story about a group of friends who run into an esper during a fight with a rival biker gang. Tetsuo Shima is subsequently injured and taken into custody by government forces.
As Tetsuo develops his psychic abilities, the government fruitlessly attempts to quarantine him and prevent a catastrophic incident.
Akira was made in 1988; however, it gets included on this list as the one exception due to how influential it was on the rise of anime popularity in the early-mid 90s.
6. Whisper of the Heart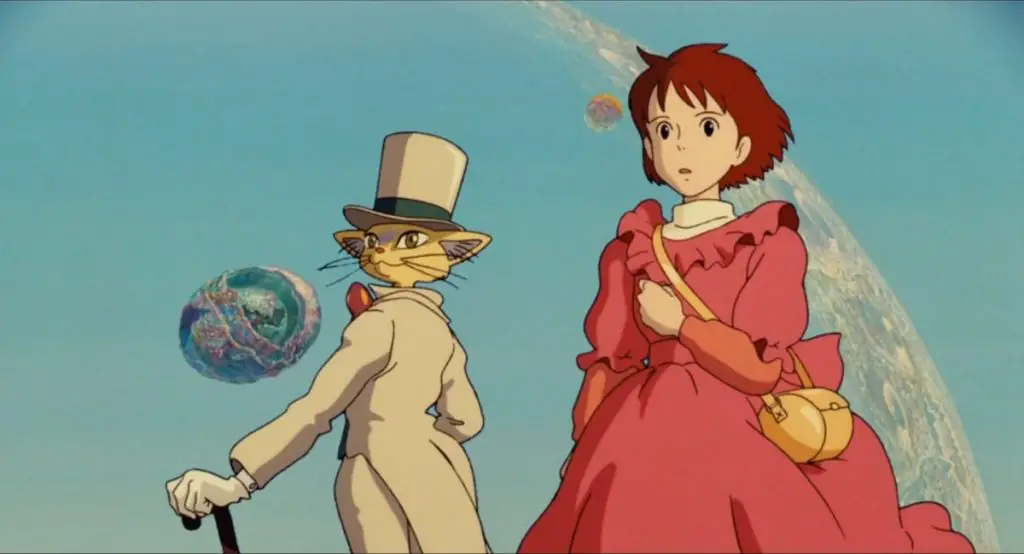 This movie follows 14-year-old Shizuku Tsukishima to an antique shop where she first sees "The Baron," a cat figurine. Here, she coincidentally runs into a boy named Seiji, who she sought out due to their shared love for literature.
As her feelings toward Seiji grow, she receives guidance from The Baron and the whispers of her heart.
7. Ramayana: The Legend of Prince Rama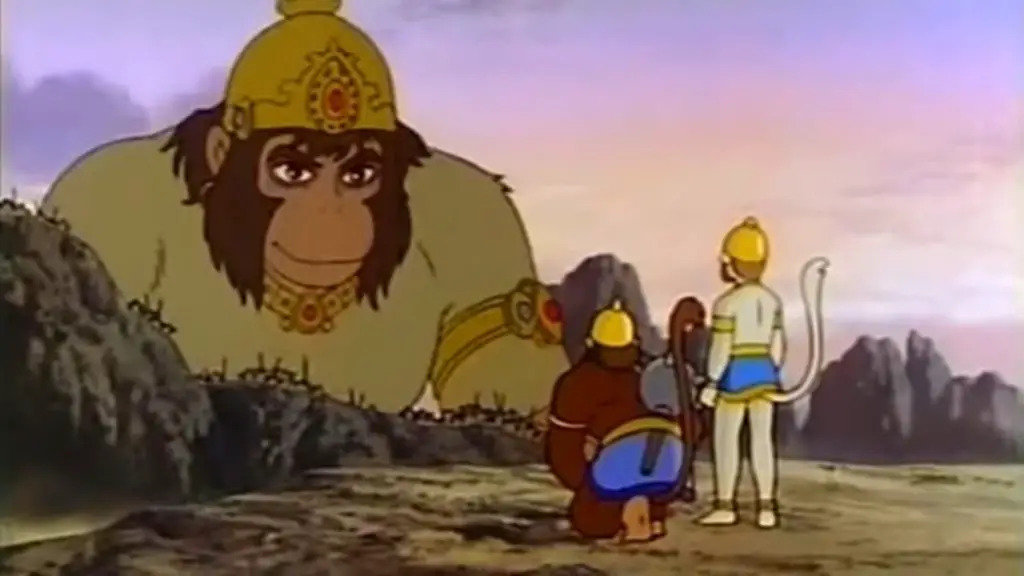 This movie follows Prince Rama after a 14-year banishment due to a conspiracy within the palace. He is joined by his brother Lakshman and his love interest, Sita.
After the Demon King falls in love with Sita and kidnaps her, Rama and his brother seek aid from the forest creatures and an army of monkeys.
8. Porco Rosso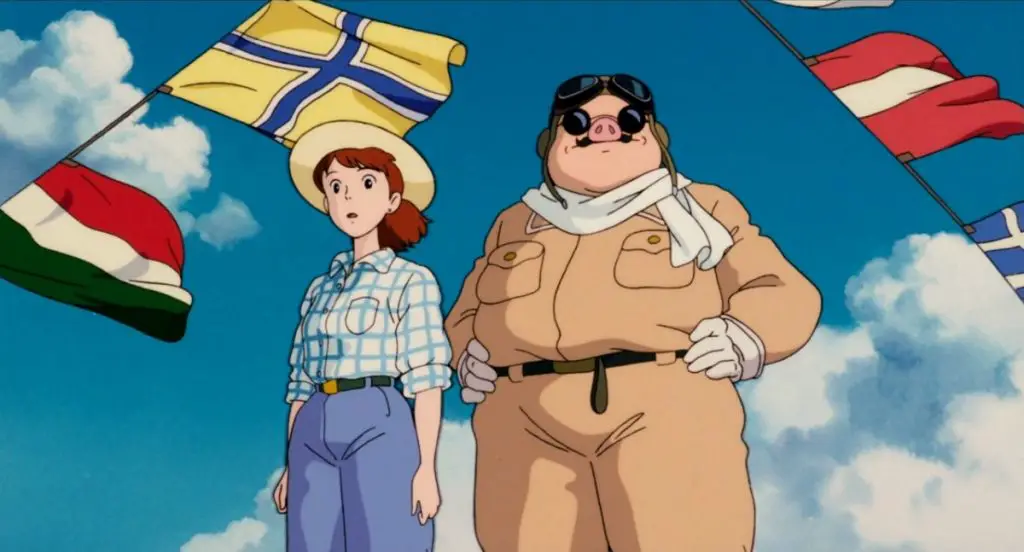 World War I ace Marco Pagot has been cursed into a pig. He adopts the moniker "Porco Rosso" and sets to work taking down sky pirates over the Adriatic Sea.
Porco subsequently finds himself in a bind after being gunned down by a young hotshot looking to make a name for himself.
Afterward, he meets engineer Fio Piccolo who helps repair his plane and restore his honor.
See more in our review of Porco Rosso!
9. Mobile Police Patlabor 2: The Movie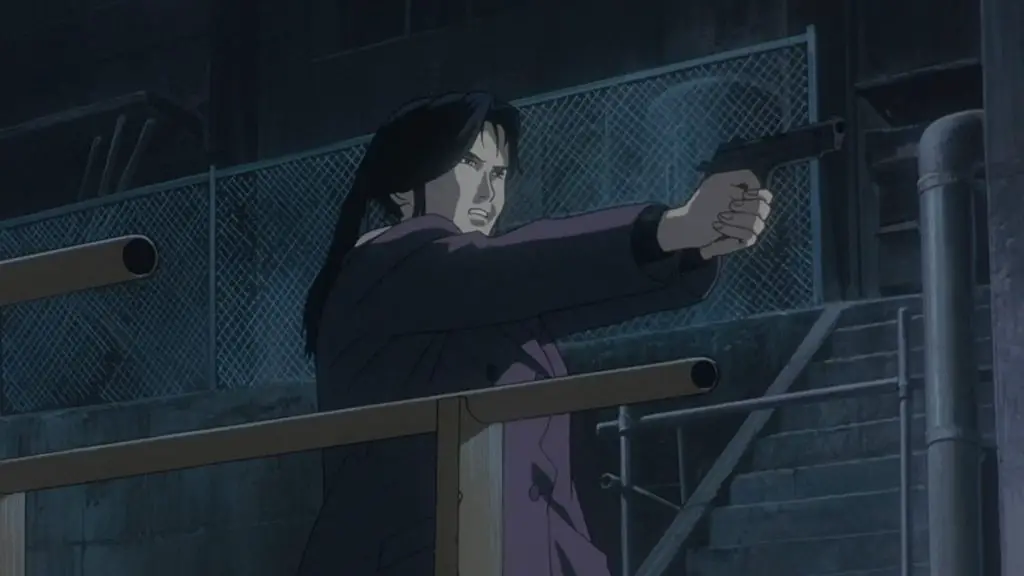 A terrorist organization works from within the military to cause civil unrest throughout Japan. The Patlabor team works to unravel the growing plot and discovers a familiar face as the mastermind.
10. The Dog of Flanders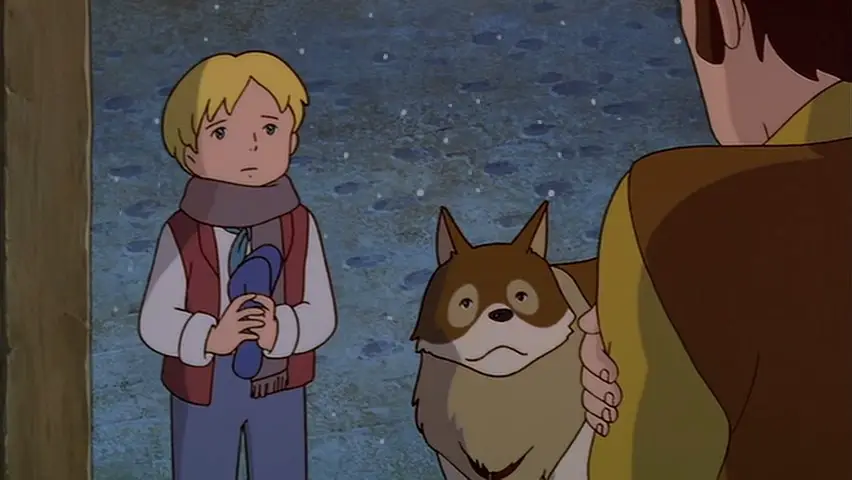 A retelling of a classic Flemish tale; this movie follows an orphan boy and his dog through their struggles in 19th-century Belgium.
11. Mobile Suit Gundam Wing: Endless Waltz Movie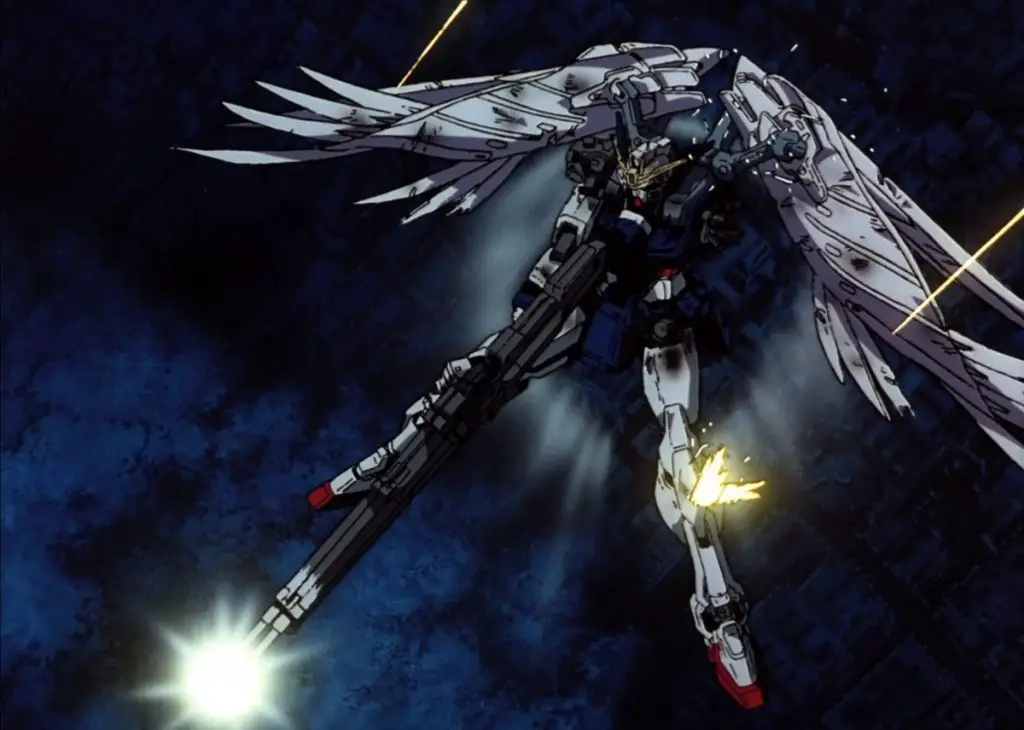 The movie takes place a year after the events of the Gundam Wing tv-series and sees the pilots adjusting to a life of peace.
As the pilots contemplate destroying their Gundams, a new threat emerges as a government official is kidnapped by a colony seeking total domination.
12. Who's Left Behind?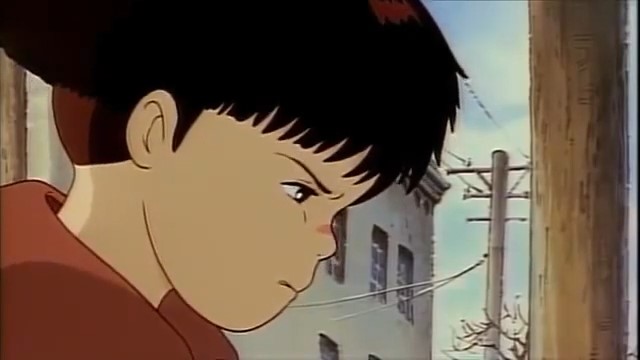 This 90s anime movie is a view of World War II through the eyes of a child. The story follows Kayoko as she transitions from a childhood full of happiness and optimism to one of loss and suffering.
13. Memories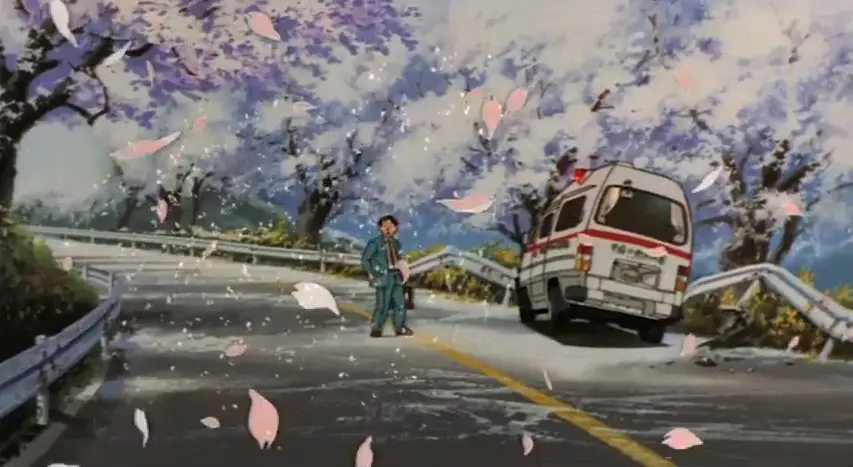 Memories is a compilation of three separate short films in a partnership between Madhouse and Studio 4°C. The stories include:
Magnetic Rose – A psychological space thriller.
Stink Bomb – A flatulent outbreak adventure.
Cannon Fodder – A coming of age war story.
14. Macross Plus Movie Edition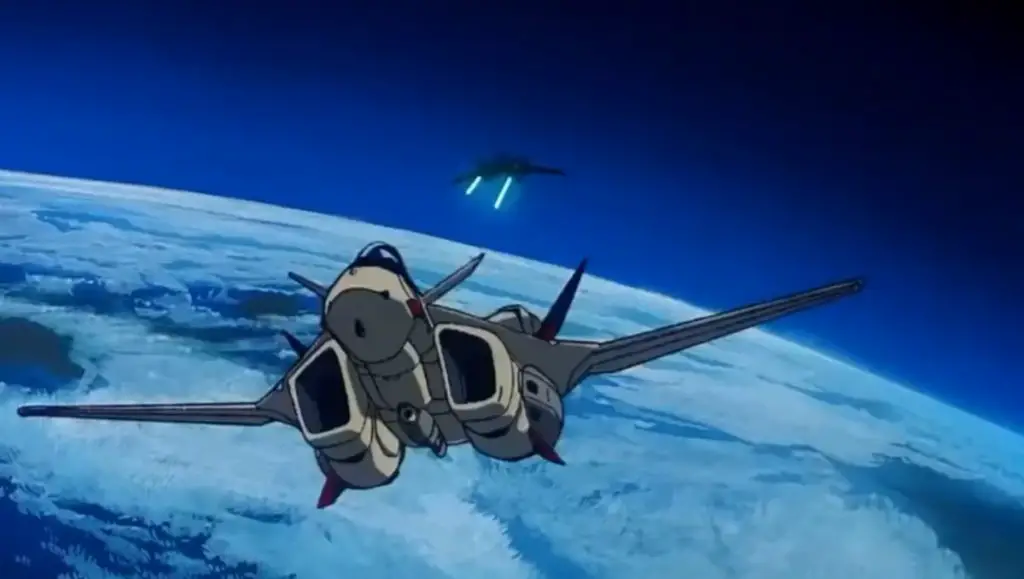 Estranged friends Isamu Dyson and Guld Goa Bowman go head to head to demonstrate the superiority of their test aircraft.
Tensions of the past surface when another friend, Myung Fang Lone, comes to town.
Macross Plus was Shinichiro Watanabe's directorial debut, and the 90s anime movie was derived from the 4 OVAs
15. Ninja Scroll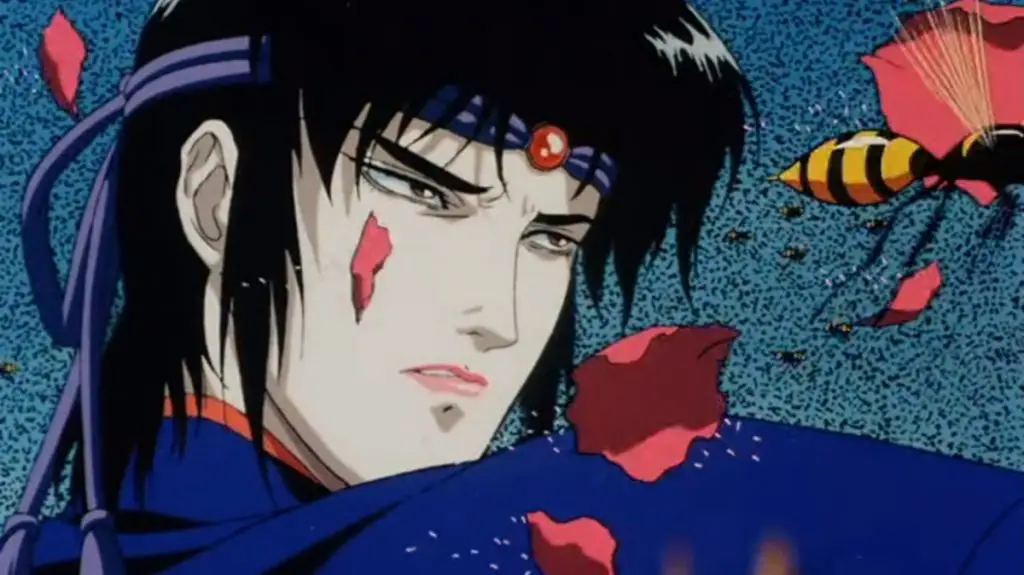 Jubei Kibagami joins with the sole survivor of a ninja clan, Kagero, to investigate a plague wiping out villages. They soon discover an evil plot of betrayal and murder at the hands of ninjas with supernatural powers.
Romantic feelings blossom between Jubei and Kagero as they fight their way through the Devils of Kimon, and Jubei encounters an evil man from his past who cheated death.
Ninja Scroll is perhaps the most popular ninja anime of the 90s.
16. Only Yesterday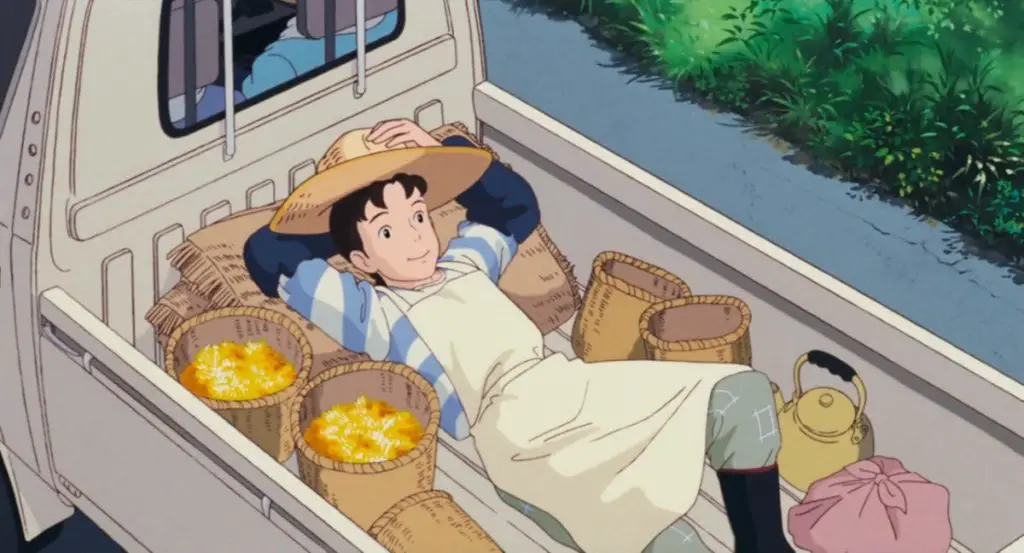 27-year-old Taeko Okajima takes a break from a busy life in Tokyo for a visit to the quiet countryside.
As Taeko builds and strengthens bonds with new friends and family, she reflects on her life and comes to terms with the unrealized dreams of her childhood.
17. Kimagure Orange Road: Summer's Beginning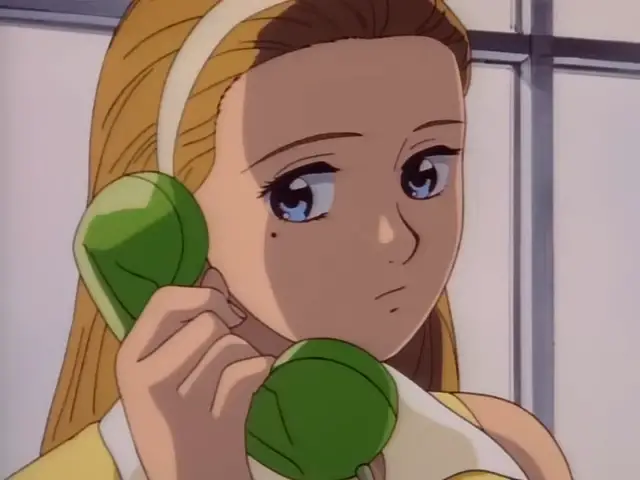 19-year-old Kyosuke Kasuga disregards a phone call warning him of oncoming cars. He is subsequently hit by a car and is teleported 3 years into the future due to his psychic powers.
Kyosuke sets out to find his missing future self and encounters old acquaintances as he attempts to get back to his own time.
18. Jin-Roh: The Wolf Brigade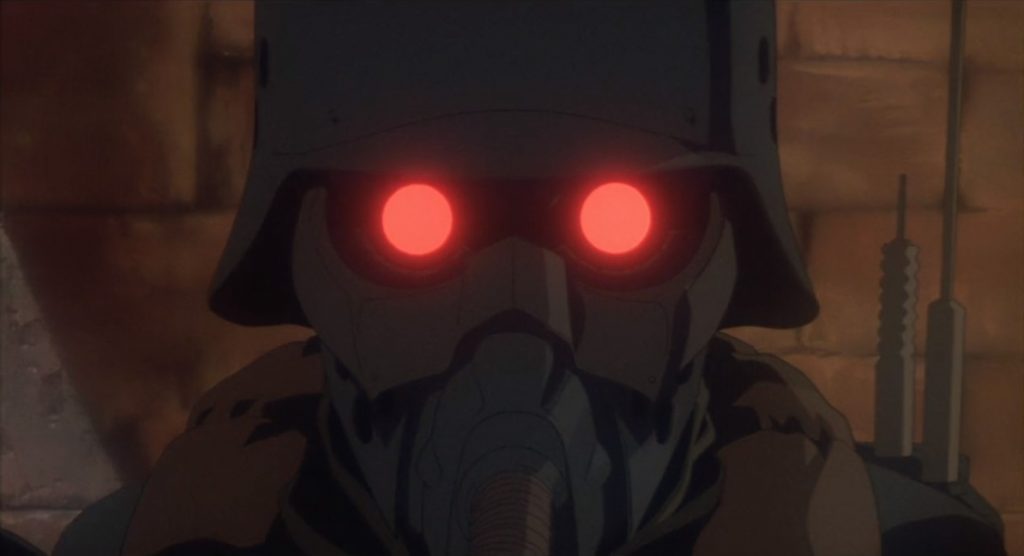 In an alternate universe following the events of World War II, Constable Kazuki Fuse fails to stop a suicide bombing by a teenage girl after refusing to execute her. The bombing is catastrophic and Kazuki is re-evaluated by the military academy.
As Kazuki pieces his life back together, he is caught up in a series of government conspiracies that will forever change the future of Japan.
19. Pom Poko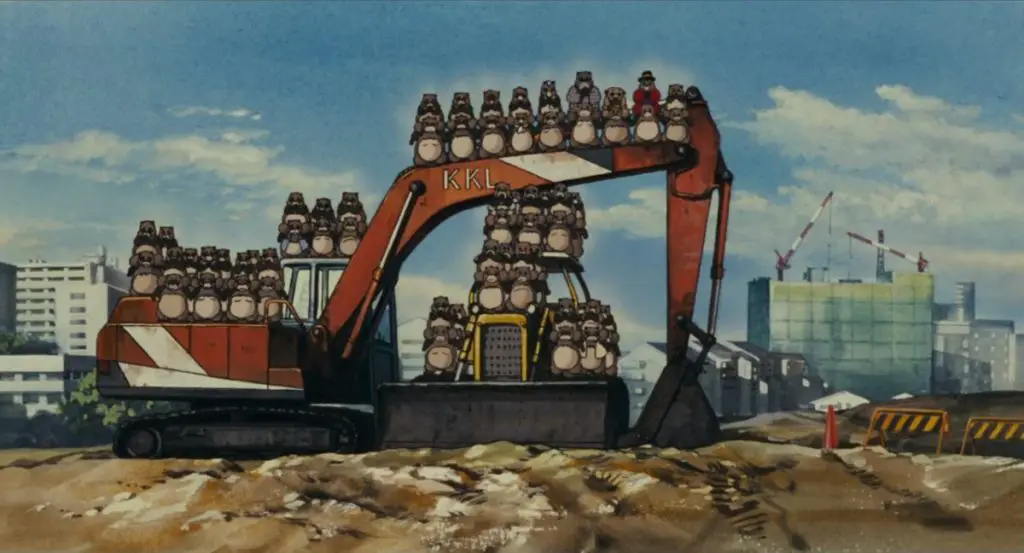 As Tokyo seeks to expand into the forest, the Tanuki take it upon themselves to fight back against urbanization.
Using their shapeshifting abilities and giant scrotums, the Tanuki attempt to frighten off the human invaders, but find that this is no easy task. Pom Poko is another in a long line of Studio Ghibli masterpieces.
20. Slayers: The Motion Picture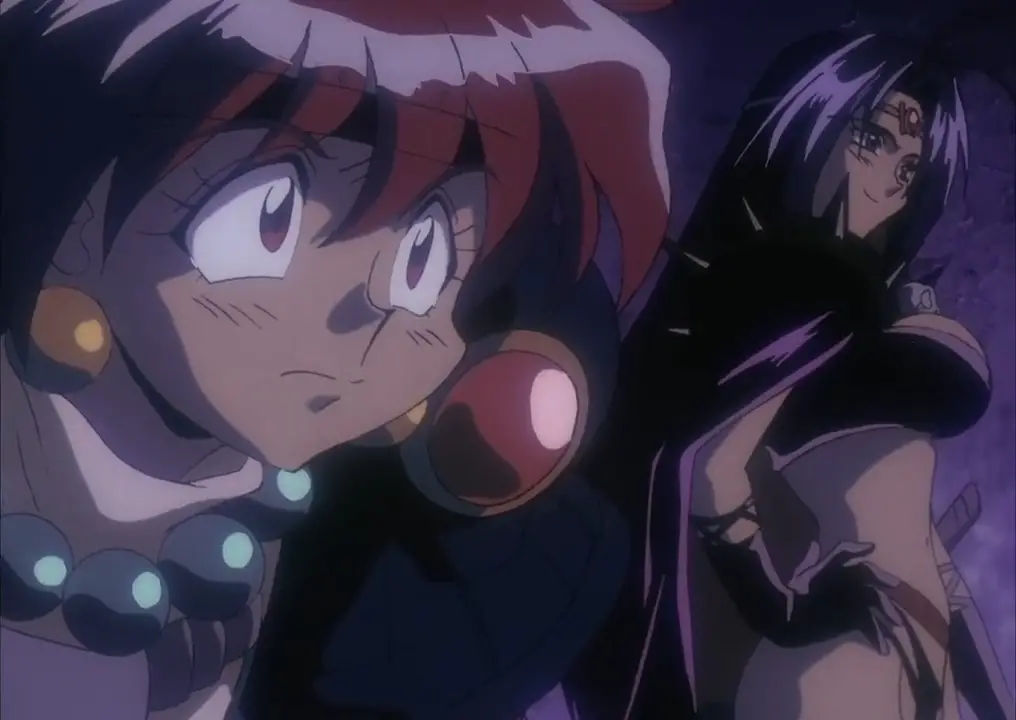 Serving as a prequel to the Slayers tv series, we find Lina Inverse and Naga the Serpent on a trip to the hot springs of Mipross Island.
Instead of a relaxing trip of leisure, they get mixed up in a power struggle between an evil demon and an old mage.
21. Tenchi Forever!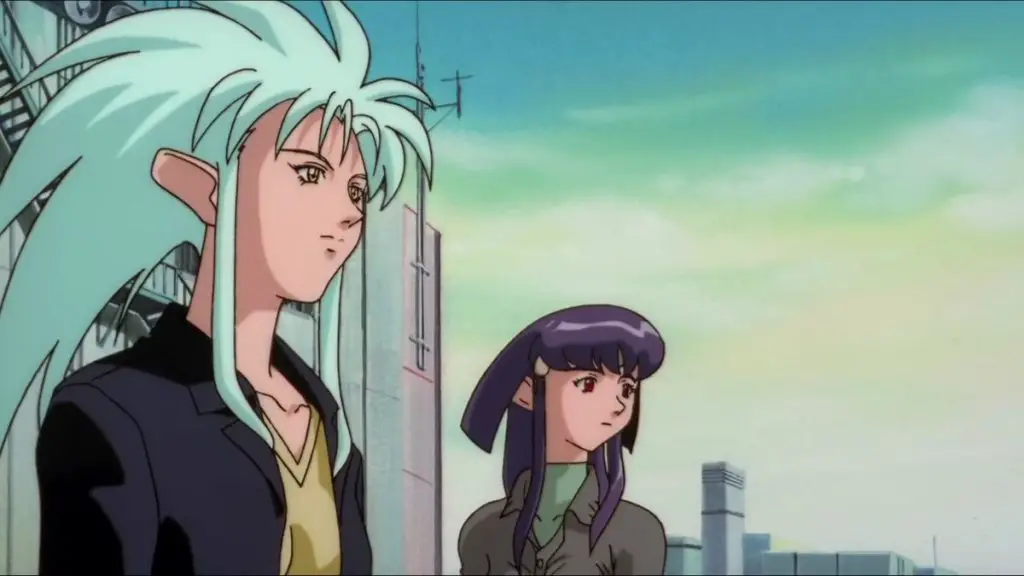 After Tenchi vanishes through a portal in the forest, Ayeka and Ryoko move to the city and take up part-time jobs as they investigate his whereabouts.
Eventually, they are able to track Tenchi down but are horrified to discover that he is happily living with another woman and has no memory of who they are.
22. Spring and Chaos
Spring and Chaos is a stylized biography of famed Japanese poet, Kenji Miyazawa, that uses cats to tell the story.
The film depicts different periods of Kenji's life and focuses on his relationships with his family and local farmers.
23. Street Fighter II: The Animated Movie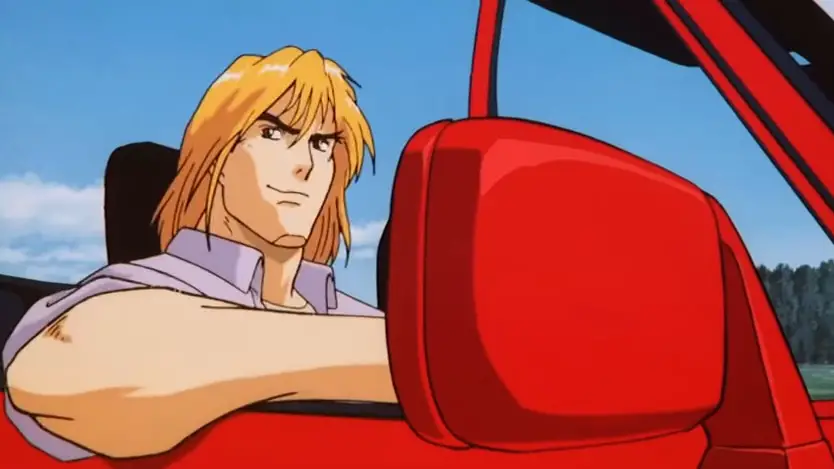 Interpol agent Chun-Li and Major Guile set aside their differences to chase down M. Bison before he closes in on Ryu and brainwashes him with his psychic power.
Ryu is tough to find, but his rival Ken may be the key to unlocking his location.
24. My Neighbors the Yamadas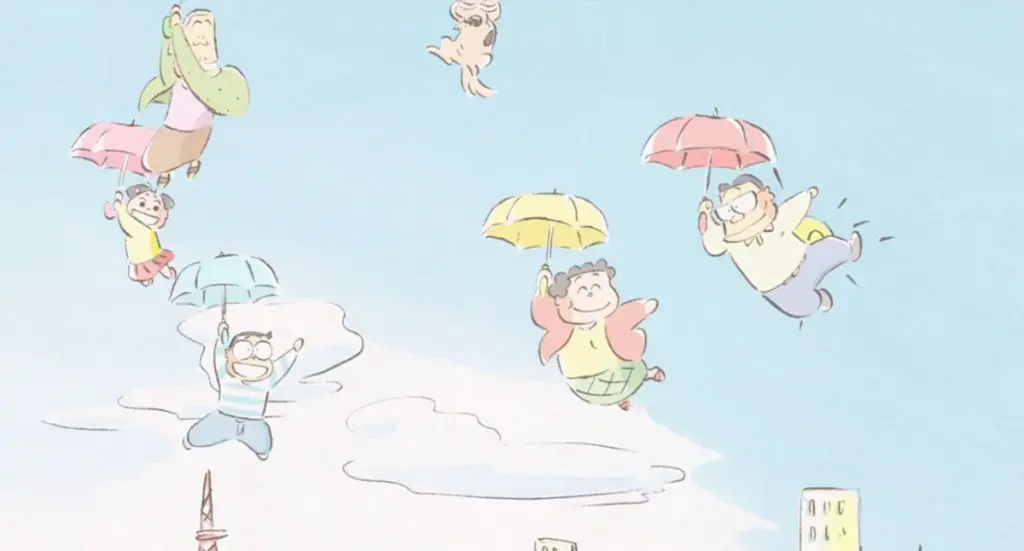 This 90s anime movie follows the peculiar Yamada family through a series of vignettes that touch on family life with love and humor.
This movie has the distinction of being the first digitally animated Studio Ghibli film.
25. Chibi Maruko-chan: My Favorite Song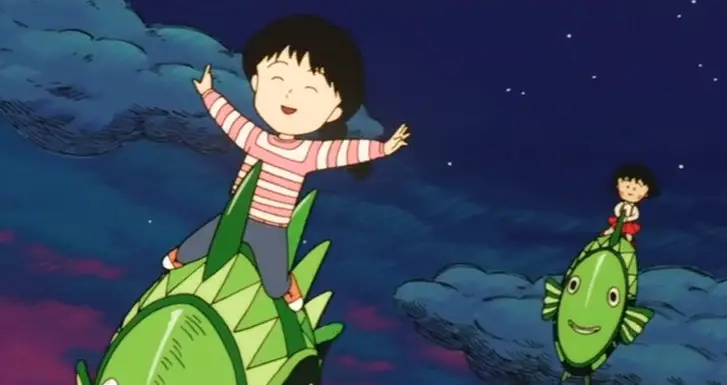 On a visit to Shizuoka, Sakura Momoko meets Shouko Kimura at a train station and the two discover a shared love of art and music. From there, the two become friends and inspire each other in their own ways.
26. Re-Birthday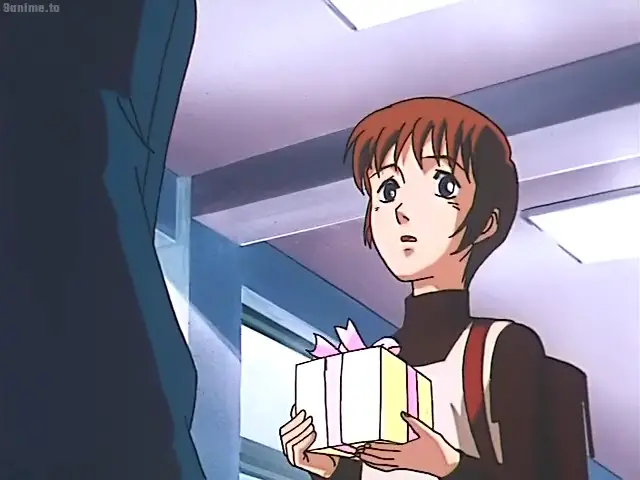 Asuka Fujiwara moves in with her grandparents after suffering abuse at the hands of her mother. As she adjusts to her new life, she starts a journey of self-discovery and healing.
27. Ocean Waves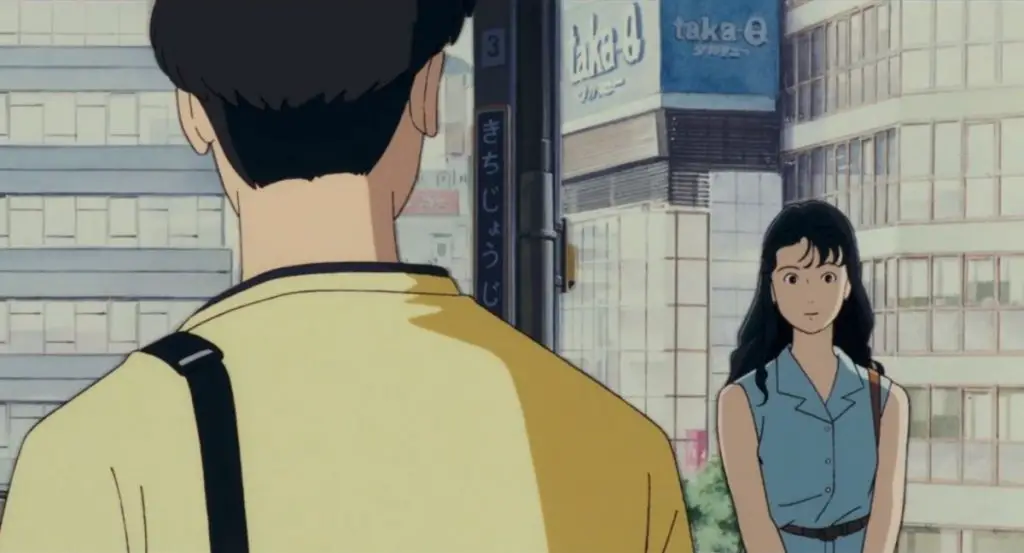 Ocean Waves is a high school romance story that centers on the unlikely relationship between Taku Morisaki and Rikako Muto.
Rikako is a talented athlete and student, but her unpleasant attitude leaves her with few friends. During a class trip, Taku and Rikako have a chance encounter that changes their destiny.
28. Spriggan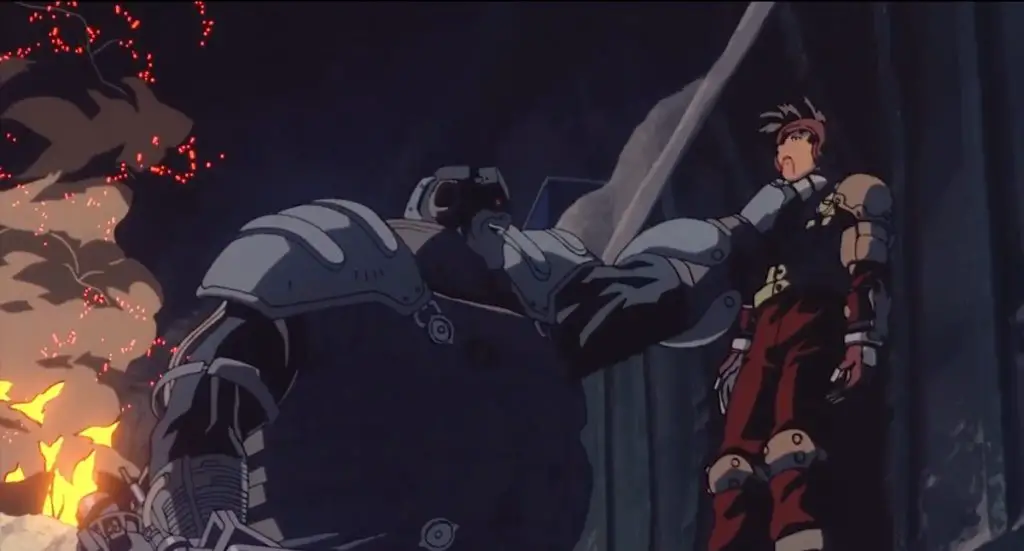 A secret organization, ARCAM, has discovered what they believe is Noah's Ark. However the U.S. Machine Corps intends to take the Ark for themselves to achieve global dominance.
Yu Ominae is an ARCAM special operative, aka Spriggan, and he works with his allies to prevent enemy combatants from stealing the Ark.
29. Legend of the Galactic Heroes: Overture to a New War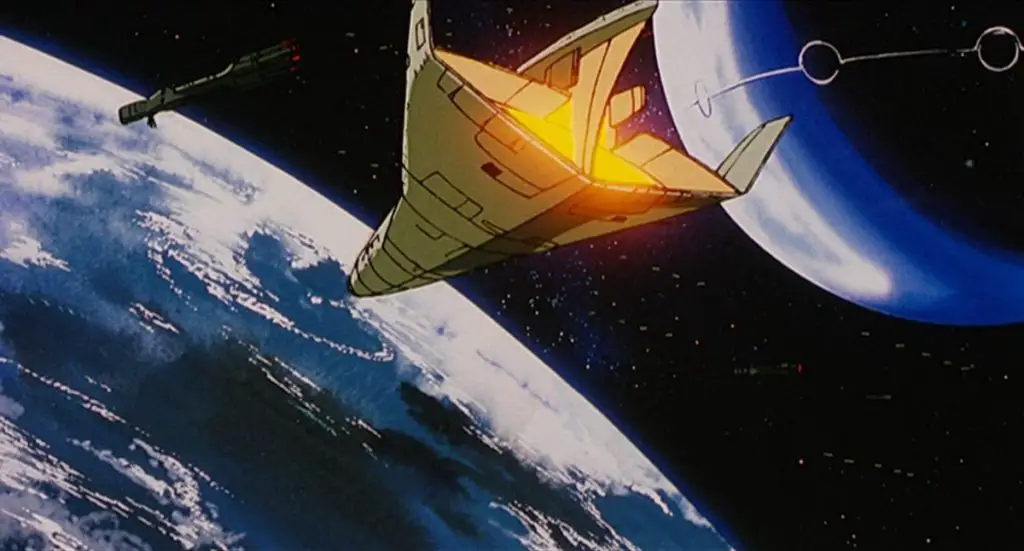 This 90s anime movie is a remake of the first two episodes of the OVA series and includes additional scenes that connect the series to the previous films.
After returning from a glorious victory against the Free Planets Alliance, Reinhard von Müsel immediately sets out again to invade the alliance with a fleet of 20,000 ships.
After the invasion plans are leaked to the alliance, Müsel finds himself facing two to one odds against a counter fleet.
30. Roujin-Z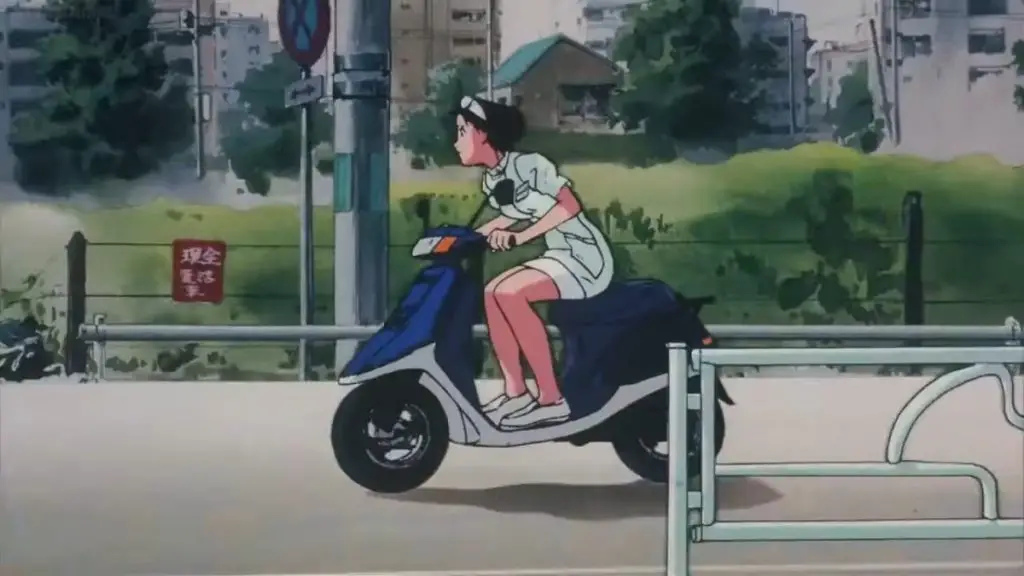 Scientists have created a robotic hospital bed called the Z-001 that is designed to entirely provide for a patient's needs without human intervention.
An 87-year-old invalid is chosen as the test patient despite the protests of his caregiver, nursing student Haruko Mitsuhashi. Haruko's concerns are soon realized when the bed escapes from the hospital with the patient in tow and it is revealed that the bed is an experimental weapon.
If you're looking for more of what the 90s has to offer, check out our favorite shows!