It's difficult to watch anime for any length of time without noticing that sometimes things can be a bit on the lewd side. In fact, some shows or movies will have sexual overtones to the point that watching may become awkward when someone walks in the room at the wrong moment.
Ecchi is very prevalent in anime, and it's been around since the early days of the industry. And some of the most popular anime of all time feature ecchi themes. To that effect, it's inevitable that you are going to eventually see ecchi.
Some people actually enjoy ecchi and seek it out, which is why you will never see the industry move away from it.
And if you are one of those people, and you also enjoy some classic 90s anime, then this post is for you!
Fair Warning
Now, we've called this content SFW, and there won't be any lewd pictures or overtly graphic discussion of acts depicted in ecchi anime. However, there will be mention of some of the traits of ecchi that would likely make for awkward over-the-shoulder-reading by unwitting busybodies who steal a glance at your screen.
Ultimately, this is a post about 90s ecchi anime, and the content is adult in nature regardless of how sanitized and toned down the language is. So use your discretion and be aware of your surroundings.
With that said, let's get one question out of the way…
What is Ecchi?
Ecchi is a type of fan service. So in order to understand ecchi, you need to understand fan service.
Fan service is a gratuitous scene or action in a fictional work of art that is specifically incorporated for the purpose of exciting the viewer.
So in anime, for example, the tamer side of fan service traditionally includes things like beach or bath episodes, skimpy outfits, maid outfits, bunny costumes, glimpses of undergarments, and bouncing body parts.
Ecchi takes what is described above and twists it into the realm of overt sexualization. This involves showing bare skin, depicting sexual scenarios between characters, and stops short of exposed genitals.
Beyond this lies the world of hentai, which you can read more about by following the link to our SFW Guide to Hentai.
Oftentimes, when ecchi appears in anime, it's in a comedic or playful context. So a sex scene between two characters in a dramatic or romantic anime wouldn't be categorized as ecchi.
Furthermore, ecchi can be thought of as a subgenre. So you can have comedy ecchi anime, fantasy ecchi anime, slice-of-life ecchi, and so on…
For more on anime genres, be sure to check out our comprehensive guide to anime genres and demographics!
Best Ecchi Anime in the 90s
The 90s made no bones about producing a ton of ecchi anime. And while we can't cover every show, we've outlined some of the more popular and less popular options worth checking out below.
We're not going to attempt to rank these shows (we'll leave that for you to decide). So we present them in no particular order.
If your favorite ecchi anime didn't get on this list, then let us know about it in the comments below!
10. I Dream of Mimi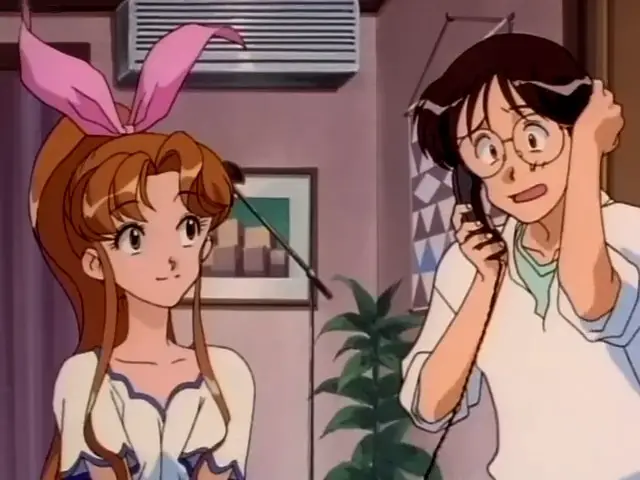 For any fan of classic television, the reference here is pretty clear.
If not, it's a reference to I Dream of Jeannie.
College Student Akira is too poor to afford a computer (computers were super expensive in the 90s), however, he lucks out when a local store advertises a steep discount on a popular computer.
Unfortunately, when he gets there, they're all sold out. Dejected, he heads home without a computer. But by chance, a random stranger in a dark alley offers to sell him a computer at the same price as the sale. Akira gladly takes him up on this offer and carries the computer home.
When he opens the box, he is surprised to instead find a girl. The girl comes to life and it turns out that she is an android/computer that uses his "seed" to expand her RAM and unlock her latent superpowers.
This show would probably be considered hentai by some, but at the very least, it definitely tows that fine line.
9. Bastard!!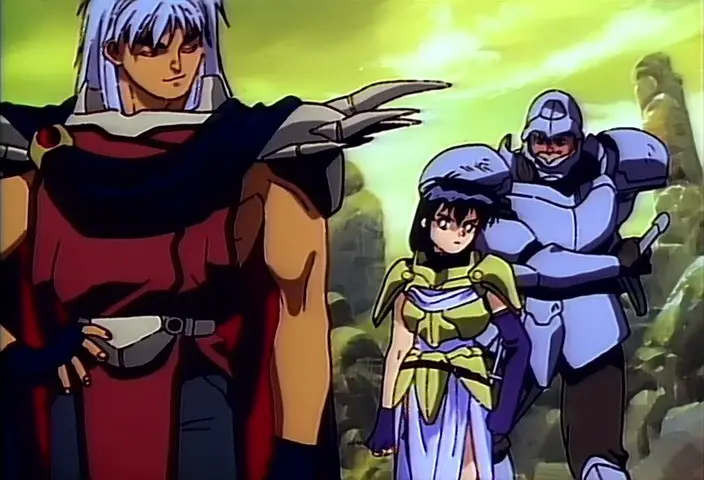 Bastard!! is a heavy metal adventure in a dystopian fantasy world. If you like sorcerers, fighters, dragons, magical beasts, and ecchi, this is the pick for you.
Four Lords of Havoc have laid siege to the kingdom of Metallicana. Out of desperation, High Priest Geo releases the dark wizard who once tried to conquer the world, Dark Schneider.
Unfortunately, this anime never finished. It was originally planned as an 8 episode OVA, but only 6 episodes were ever made. It's still worth a watch and is also one of the funniest anime of the 90s.
8. Agent AIKa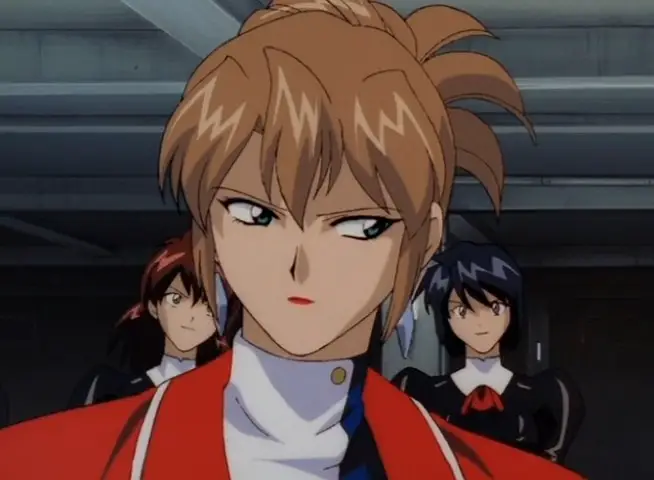 In a post-apocalyptic future where much of the world has sunk into the ocean, Aika works as a salvage agent. Aika also has special fighting powers that she unlocks with her golden bustier.
Aika and her fellow salvage operators face off against global threats and criminal organizations while searching for lost artifacts on the bottom of the ocean.
Besides the great action scenes, this show is also noteworthy for being directed by Katsuhiko Nishijima. His other famous works include Project A-Ko and Najica Blitz tactics.
As a side note, this show has the best OST on the list in my opinion. It doesn't get more 90s than this:
7. Sorcerer Hunters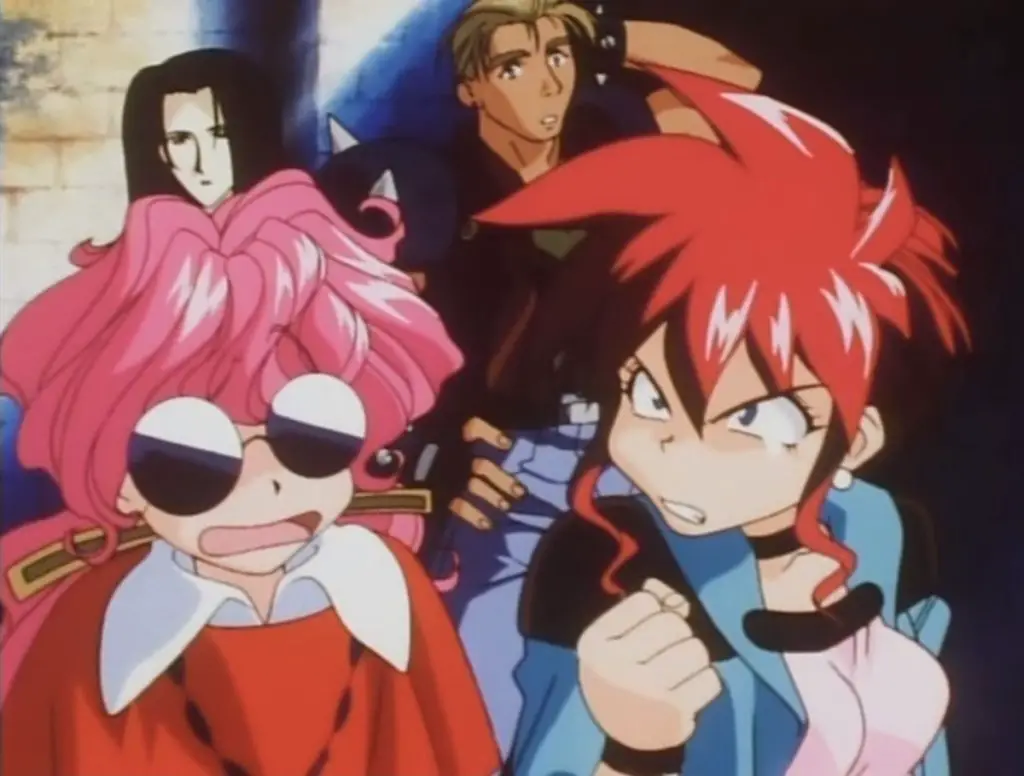 In the world of Sorcerer Hunters, the population is divided into groups of regular people, called Parsoners, and magical Sorcerers. 
Unfortunately for the Parsoners, the sorcerers abuse their powers to enslave and torture them. However, a group of warriors seeks to protect the Parsoners by finding and defeating the evil sorcerers.
Everyone in this group of warriors has their own special powers and uses them in a bid to defend mankind.
The show is based on a manga by Satoru Akahori, who is famous for Sakura Wars, and is directed by Kōichi Mashimo, who also directed Dirty Pair, Dominion, and the .hack series.
6. Those Who Hunt Elves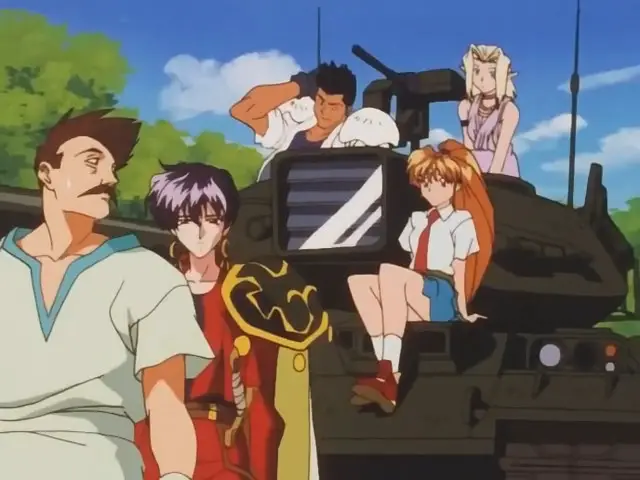 Three heroes are desperate to return from a magical fantasy world to their homeland of Japan. To do this, they must track down magical spell fragments imprinted on the skin of elves throughout the world.
Fortunately, the adventurous trio has a tank to help them along their way, because they often find themselves at odds with various evildoers who are doing things like terrorizing villages.
Making things awkward, once they find or rescue the elves, they attempt to get them to strip down to see if they can identify the magical spell fragment on their body.
5. Photon: The Idiot Adventures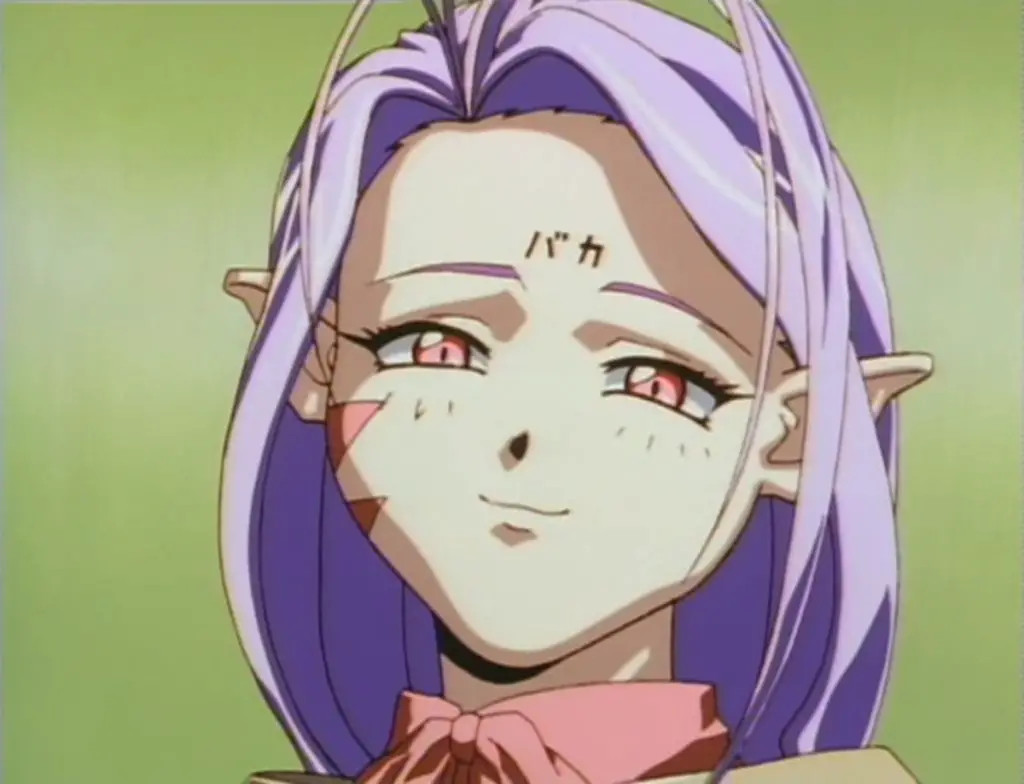 Photon is a simple-minded young boy who happens to have superhuman strength and abilities. One day he discovers a secret chamber and awakens a young woman named Keyne, who was in a stasis capsule.
Unwittingly, he marries Keyne, who turns out to be a rebel space pilot. From there, he is thrown into a fight against an evil galactic emperor.
Despite their marriage, Photon sees Keyne as an older sister, and the two partners work together to prevent the evil galactic emperor from stealing the secrets of Aho energy.
While watching the show, you may notice it has a familiar vibe to it. This is because the show was created by Masaki Kajishima, the author behind the Tenchi Muyo series. And in 2018, Masaki confirmed that Photon takes place in the far distant past of the world of Geminar.
Be sure to check out our ultimate watch order guide to Tenchi Muyo for more on this!
4. Oruchuban Ebichu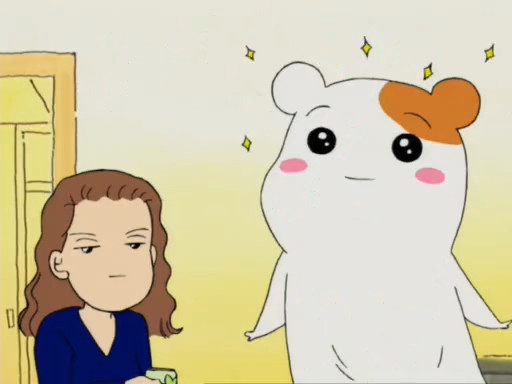 Ebichu is a hamster who is seemingly the perfect pet and only wants to please her master.
Unfortunately, Ebichu's good intentions often cause her master a great deal of embarrassment which usually earns her a solid beating.
It's hard not to be reminded of Hamtaro when watching Oruchuban Ebichu, however, the shows are complete and polar opposites.
Hamtaro is a wholesome children's show that focuses on adventures in friendship and fun. Whereas Ebichu's crude and vulgar humor should never be viewed by children.
With that said, if you like a large dose of crude comedy in episodic doses, then this show is for you.
3. New Cutey Honey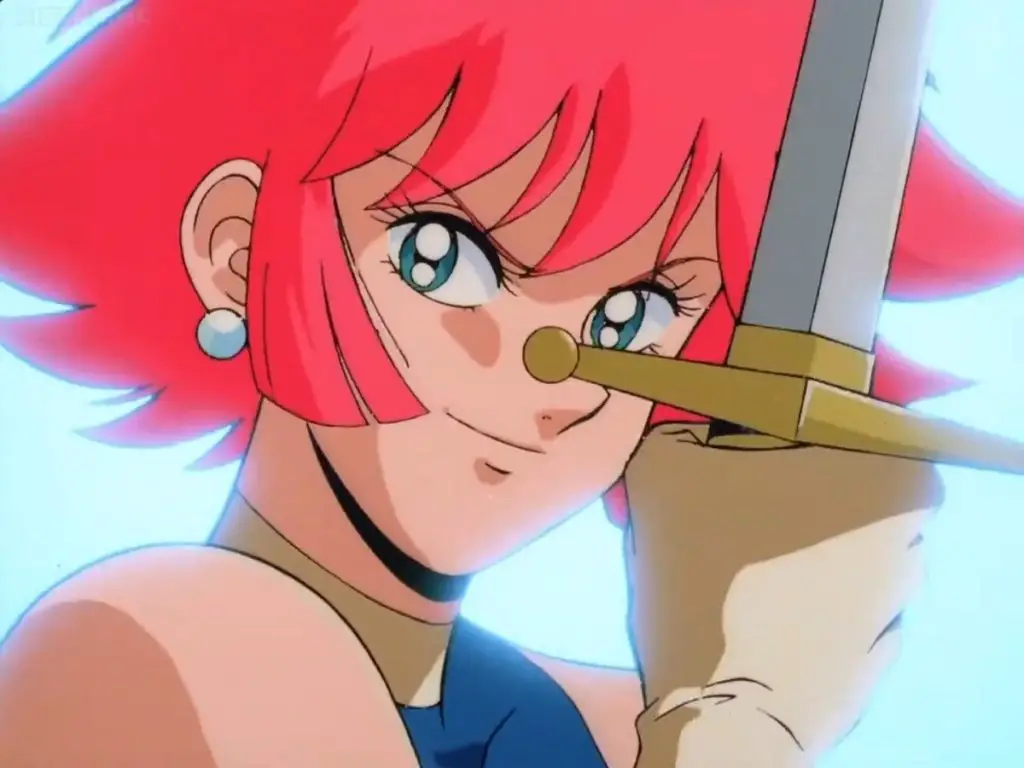 Cutey Honey was created in the 70s by the legendary Go Nagai. His manga spawned an anime series in 1973, and in the mid-90s, New Cutey Honey was created as a follow-up.
New Cutey Honey takes place in Cosplay City 100 years after the events of the original 1970s series. In this sequel, Honey Kisaragi has lost her memory and is now working as a secretary for the mayor.
During a fight with a city villain, Honey awakens her true form and fights to restore peace in the city.
Unfortunately, this is another show that was cut short due to budget issues, however, the show is still enjoyable and should not be missed.
2. Video Girl AI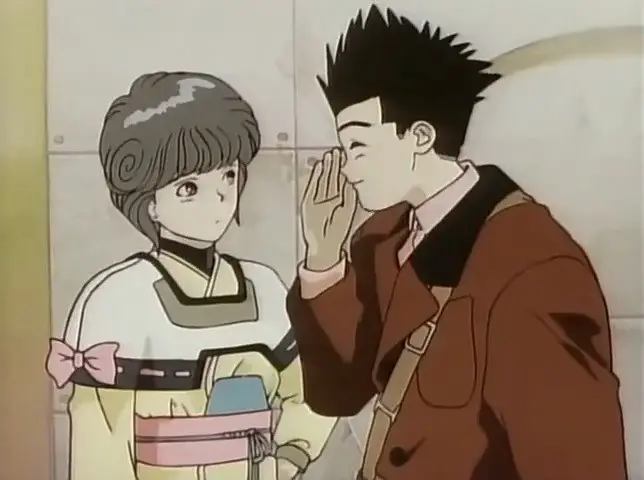 Youta Moteuchi is devastated when he finds out that his crush is in love with his best friend.
Hoping to find a way to cope with his heartbreak, he purchases a "video girl" tape meant to cheer him up. However, after trying to play the tape on his broken VCR, a girl comes out of his TV and has a "broken" personality as a result.
Her name is Ai Amano, and despite being rough around the edges, she vows to help Youta find happiness and true love.
1. Golden Boy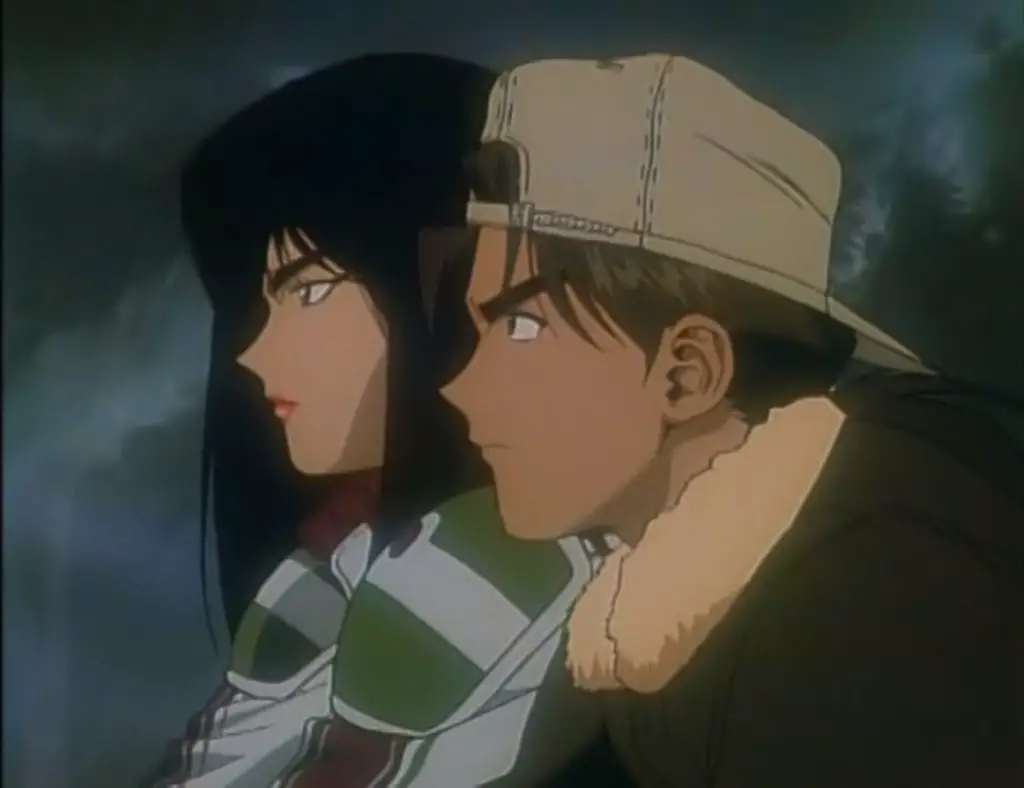 Kintarou Ooe specializes in taking on part-time jobs and rides all over the country on his bicycle.
These part-time jobs generally lead to him meeting beautiful women who are facing a difficult issue of some kind. And although he may seem simple-minded and perverted, he demonstrates the tenacity and talent necessary to help these women solve their complicated problems and win their affections.
Golden Boy is perhaps the funniest anime on this list, and it also ranked high on our funniest anime of the 90s. So regardless of the ecchi elements, the show is definitely worth a watch.
If you're looking for something on the opposite end of the spectrum, be sure to check out our post on the best bible anime ever!