If you're looking for stories that don't progress through the power of friendship or youthful ambition, then seinen anime might just be what you need.
Fortunately for you, we've put together a comprehensive list of some of the best seinen anime of the 90s. But before we dig into that, we should probably clarify something.
What is Seinen Anime?
Seinen is a demographic that includes young adult men. So seinen anime or manga is typically more mature when it comes to storytelling and themes and features adult or older teen protagonists. Seinen also encompasses any commonly recognized anime genre such as action, sci-fi, yuri, moe, or slice of life.
This contrasts with Shonen anime, which is often over the top with power-ups and childish slap-stick humor.
This doesn't necessarily mean that seinen is R-rated material because it can often include anime that would be safe to watch by younger audiences. However, seinen anime likely would not be as interesting to children compared to shows like Naruto or Pokemon.
A modern example of this would be the anime March Comes in Like a Lion. Although this anime deals with complicated life issues, it would not fall in the realm of "adult content." And this show may be boring to younger teens or children.
To further clarify, Seinen is one of the five general anime and manga demographics:
Kodomo – children under 10
Shoujo – teenage girls
Shounen – teenage boys
Josei – young adult women
Seinen – young adult men
Side note before we move on: Some purists will lament certain entries on this list because technically "seinen anime" is adapted from "seinen manga."
This is traditionally how the demographics in anime are defined, however for the purpose of this article, we have decided to include titles that are technically not seinen by this definition (Cowboy Bebop for example). This is to provide a broader list of quality recommendations for people who are specifically looking for this type of anime.
However, all shows/movies referenced in the section below are keeping in the general seinen demographic theme described above.
The Best Seinen Anime of the 90s
This should go without saying, but "best" is always subjective when it comes to anime. However, in my opinion, you cannot go wrong with any of the choices on this list. And I believe this represents some of the best seinen offerings of the 1990s.
You may have already seen some or all of these, so if you have, let me know what you think should have been included on this list in the comments below.
Without further ado…
This post contains affiliate links that help support this website's endeavor to share the world of 90s anime with people like you; please read more here.
11. Now and Then Here and There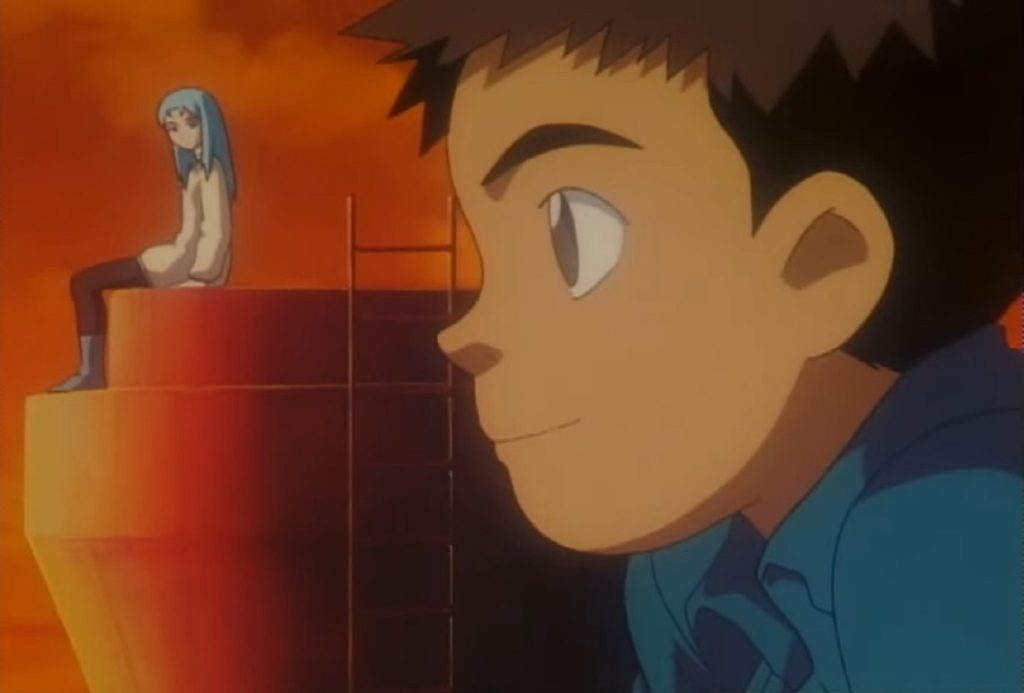 This is perhaps the most depressing isekai anime of the 90s, and maybe even of all time. This came out toward the end of the decade and is a grand adventure through melancholy and torture.
Now, don't get me wrong, the show is a powerful watch, and if you're looking for an emotional ride, Now and Then Here and There is definitely your pick.
The show has a lot going for it, as it was directed by Akitaro Daichi (Kodocha, Fruits Basket) and written by Hideyuki Kurata (Excel Saga, The World God Only Knows, Made in Abyss). And weighing in at a light 13 episodes, this series is an easy commitment.
You can buy the digital version of this show on prime video!
10. Master Keaton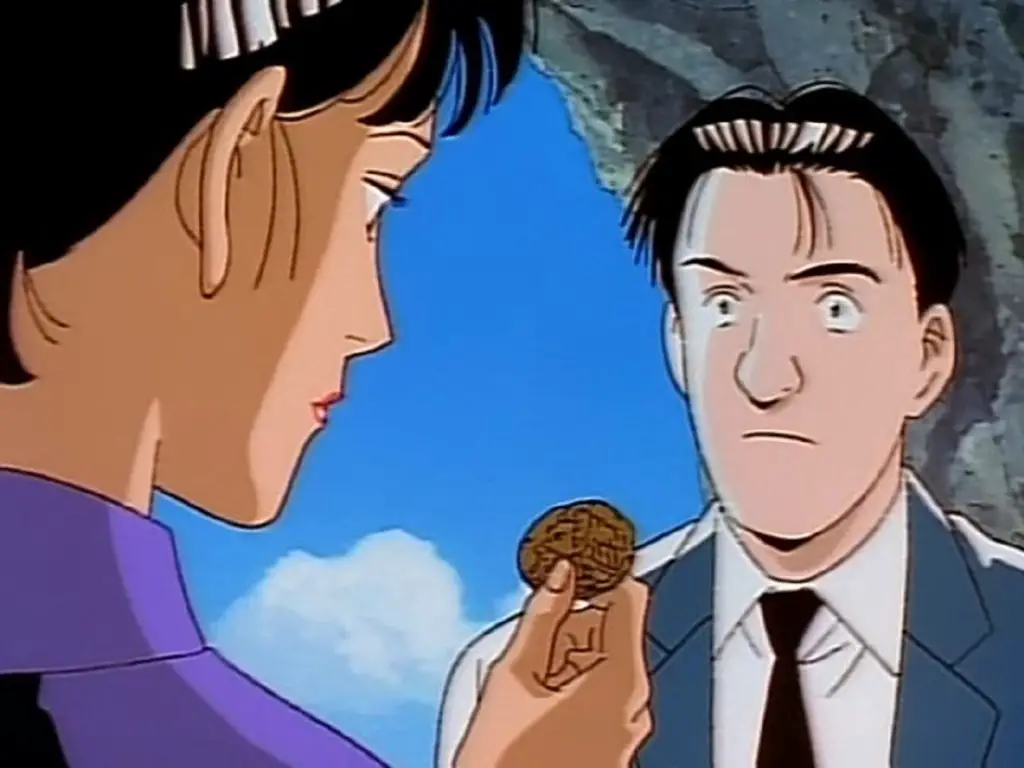 Master Keaton gets a lot of respect out of the gate because it was produced by one of the best anime studios of the 90s, Madhouse.
Madhouse has been around since the early 70s, and during the 90s they produced an incredible number of anime, and a couple of those will show up later on this list.
But just running through some of their titles gives you an idea of the caliber of their work; Trigun, Cardcaptor Sakura, Metropolis, The Girl Who Leapt Through Time, Paprika…
So if you're looking for an action-oriented anime that has a bit of an Indiana Jones vibe to it, then you have a quality pick with Master Keaton.
9. Outlaw Star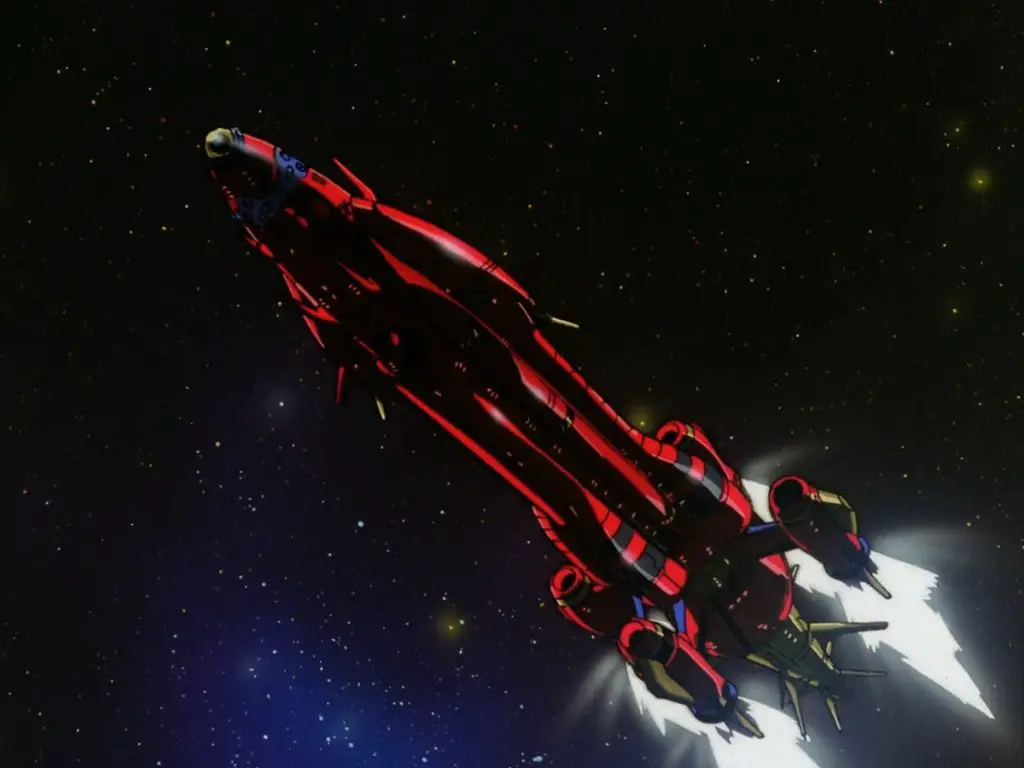 If you've been around for a while, you may remember seeing this show when it was airing on Cartoon Network's Toonami series in the early 2000s. If you did see this show, then you saw a heavily edited version that stripped out much of the adult content.
So regardless of whether you saw Outlaw Star on Toonami or not, you should definitely check this show out if you enjoy space westerns.
Unfortunately, Outlaw Star was overshadowed in the west at the time by another similar series, Cowboy Bebop. So it's easy to miss this one, however, Outlaw Star is still enjoyable and deserving of a watch.
Purchase the entire series on Blu-ray at rightstufanime.com!
8. Ninja Scroll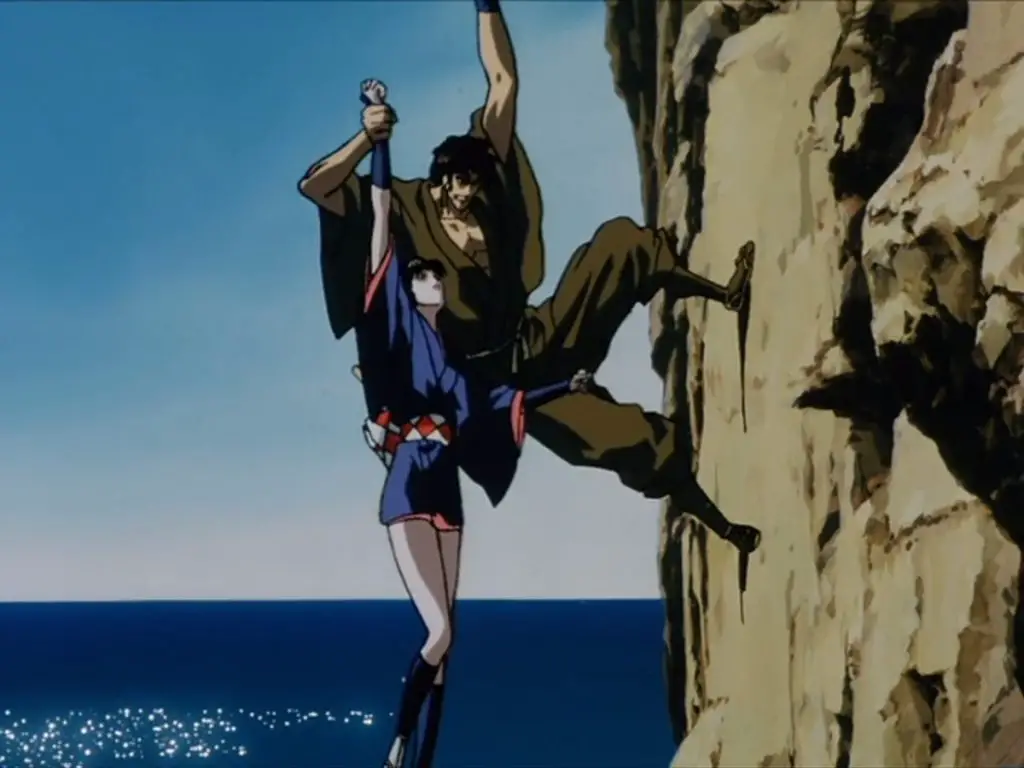 If you are a fan of 90s samurai or ninja anime, then you have probably already seen Ninja Scroll.
Back in the 90s, Ninja Scroll was one of the hottest anime movies to make it stateside, and there was nothing like it at the time. The story of Jubei Kibagami and Kagero teaming up to battle the Devils of Kimon still holds up to this day.
So if you're into violence and the supernatural, this is a solid option. And this is another Madhouse production, so quality is most assured.
7. Macross Plus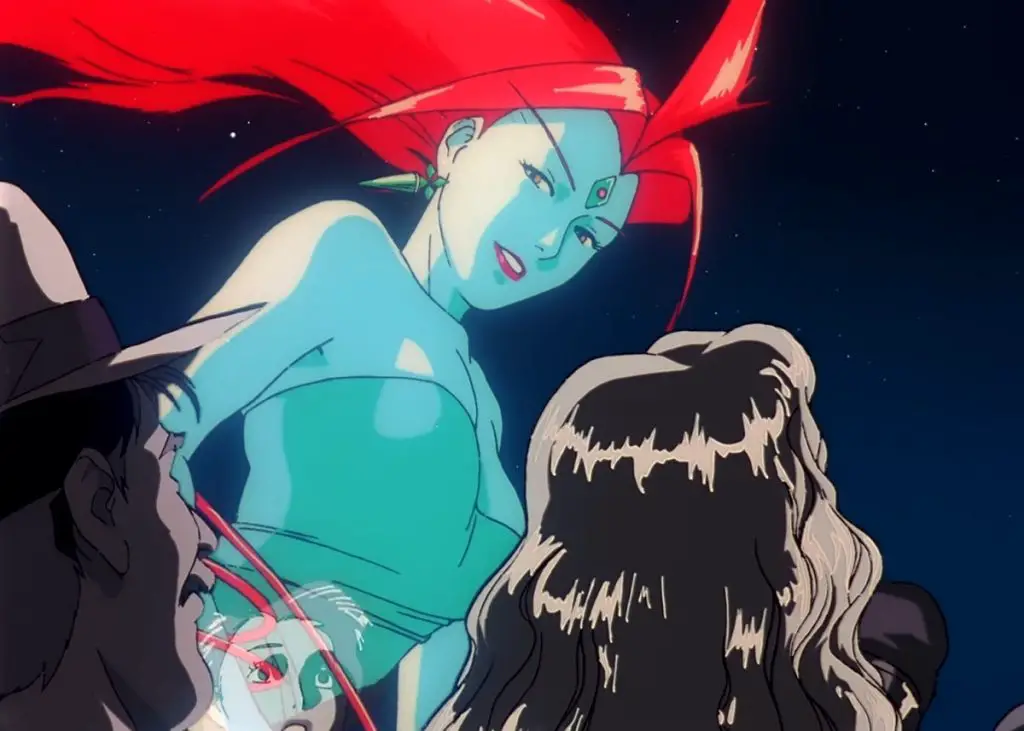 Macross Plus is noteworthy for a couple of reasons. First is that it's one of the few Macross titles to make it outside of Japan, and the next reason is that it's the directorial debut of Shinichiro Watanabe.
Watanabe has another entry on this list that you may be more familiar with, and that is Cowboy Bebop. However, we'll get to Cowboy Bebop later on because right now we're talking about Macross Plus.
Macross Plus is a stunning OVA with incredible dog fights, beautiful animation, and a captivating soundtrack. If you don't have time for the entire 4 episode OVA, you can also check out Macross Plus: Movie Edition.
My recommendation is that you watch both because you can never have enough Macross in my opinion.
6. Initial D: First Stage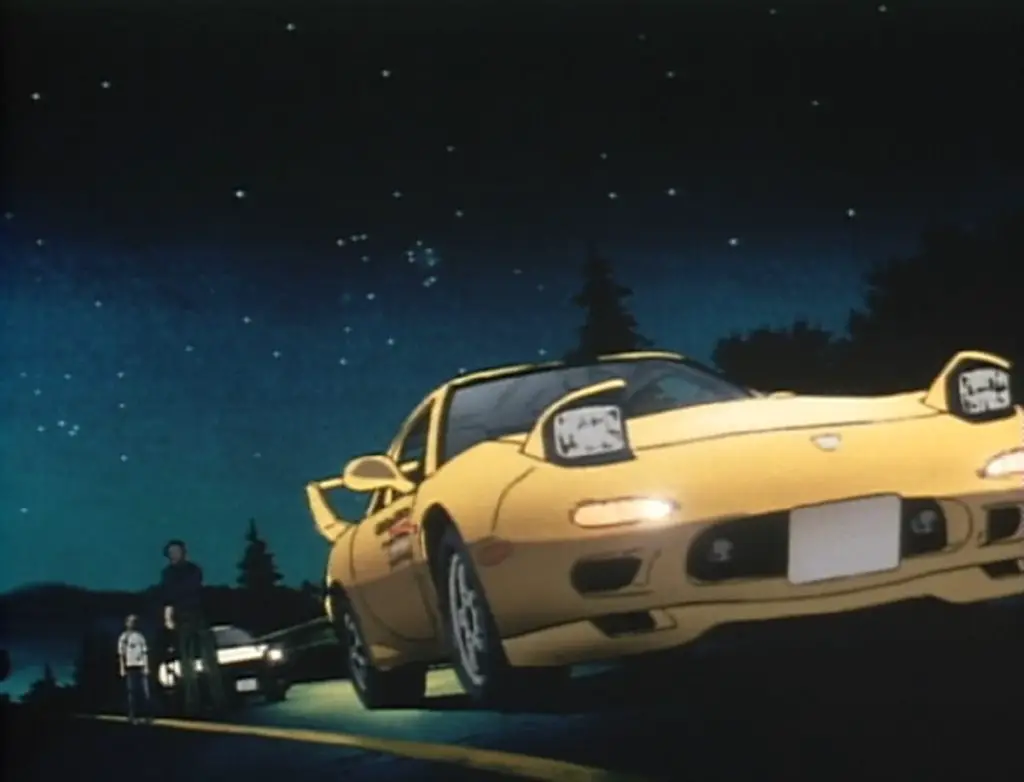 Initial D: First Stage came out in 1998 and is the first of many seasons in the long-running series that has also spawned some OVAs and movies.
Initial D is the story of a young man who refined his racing skills while making food deliveries for his father's tofu restaurant in the family's Toyota AE86. This ends up surprising some prolific street racers who struggle to keep up with the mysterious AE86.
Predictably, Initial D has drawn comparisons to the Fast and Furious series, so if 90s Sports Anime is your bag, then this is the pick!
Grab the entire first season on DVD at rightstufanime.com!
5. Legend of the Galactic Heroes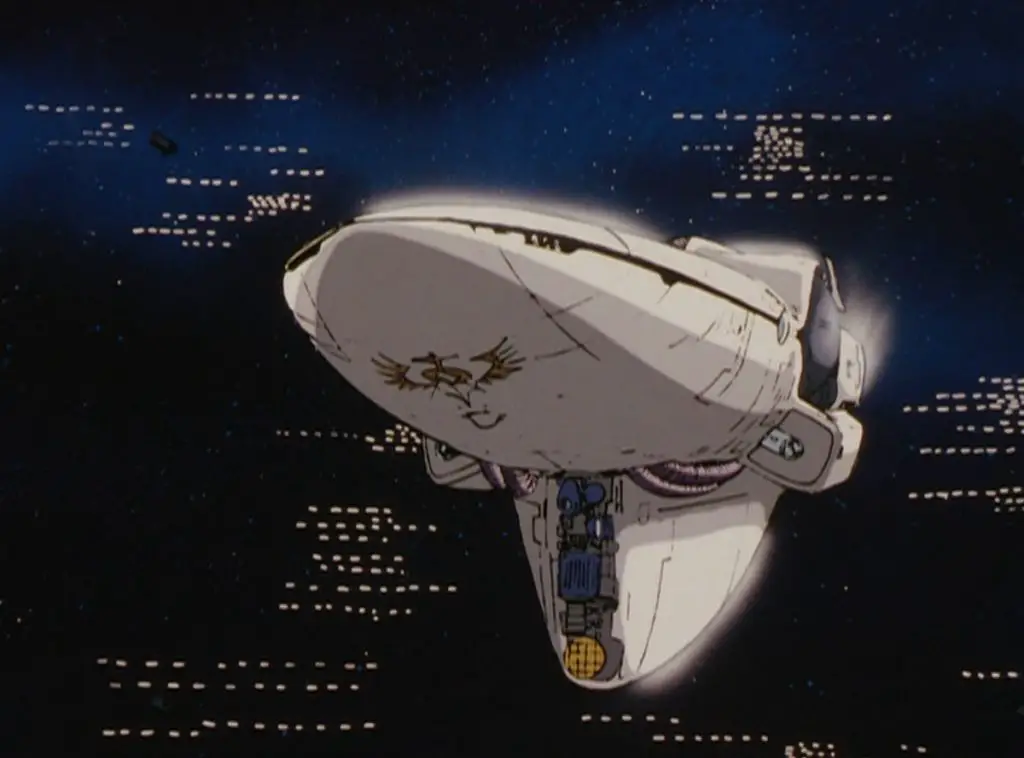 Legend of the Galactic Heroes (LOTGH) is a magnificent space opera that features epic space battles between two warring factions and unending political drama surrounding two brilliant military leaders.
The story is spread through multiple movies and hundreds of episodes. So this series is a lengthy commitment that is very well worth it.
Right now the entire run of OVAs and movies can be seen on Hidive, and they've even put together this handy LOTGH watch guide.
4. Cowboy Bebop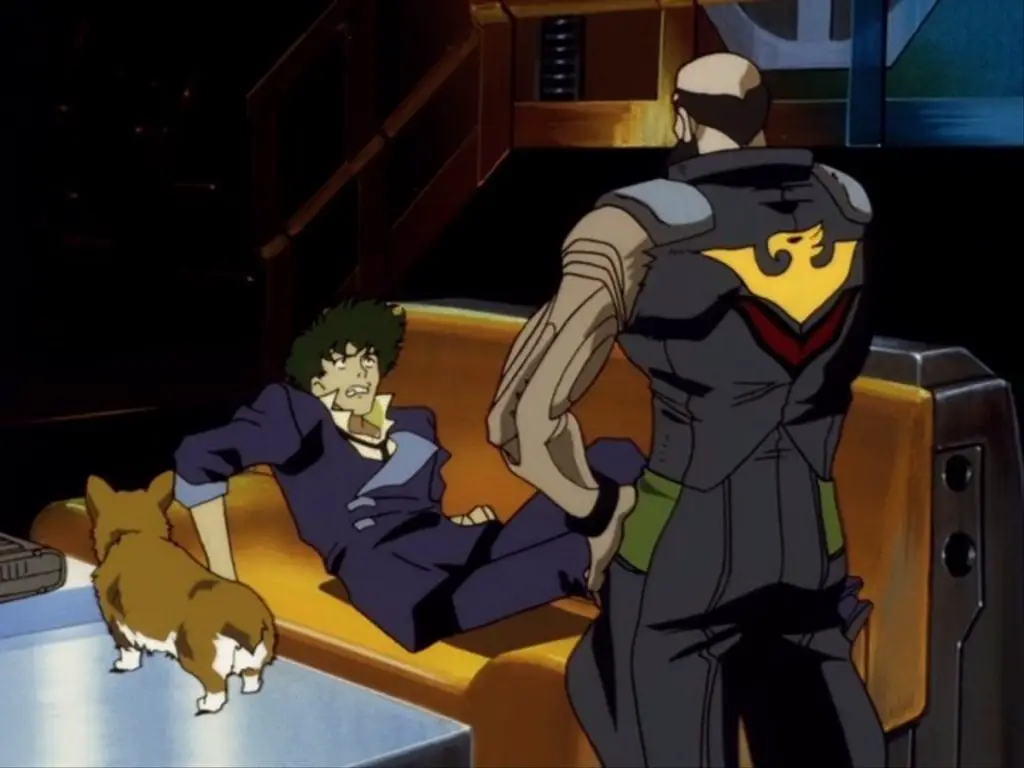 Even the most casual of anime fans are well aware of Cowboy Bebop. This is among a handful of shows that can claim responsibility for drawing a wave of new fans into the world of anime.
In fact, some would argue it's the greatest anime series of all time! (we'll let you decide on that one)
Cowboy Bebop is about a group of bounty hunters and is equal parts space western and action thriller and was produced by one of the greatest anime studios of all time, Sunrise (now known as Bandai Namco).
Some will argue that Cowboy Bebop is the greatest anime series of the 90s, but we'll leave that for you to decide.
Own this classic on Blu-ray by heading to rightstufanime.com!
3. Perfect Blue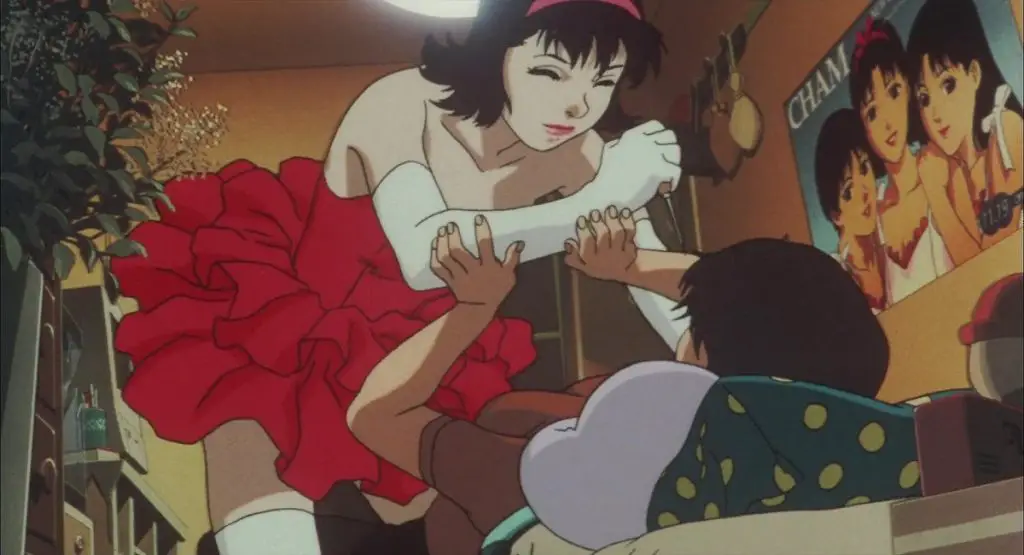 If you're looking for a good psychological thriller, then Perfect Blue is the perfect anime for you. This is a dark movie about a pop-idol turned actress who finds that not everyone is on board with her career choices.
Perfect Blue is based on a novel and has inspired filmmakers internationally. This was the first movie directed by Satoshi Kon, and he later went on to direct Millennium Actress, Tokyo Godfathers, and Paprika.
Sadly, Kon passed away in 2010, leaving behind a legacy of incredible anime films which you should certainly watch.
You can own this classic thriller on Blu-ray by heading over to rightstufanime.com!
2. Berserk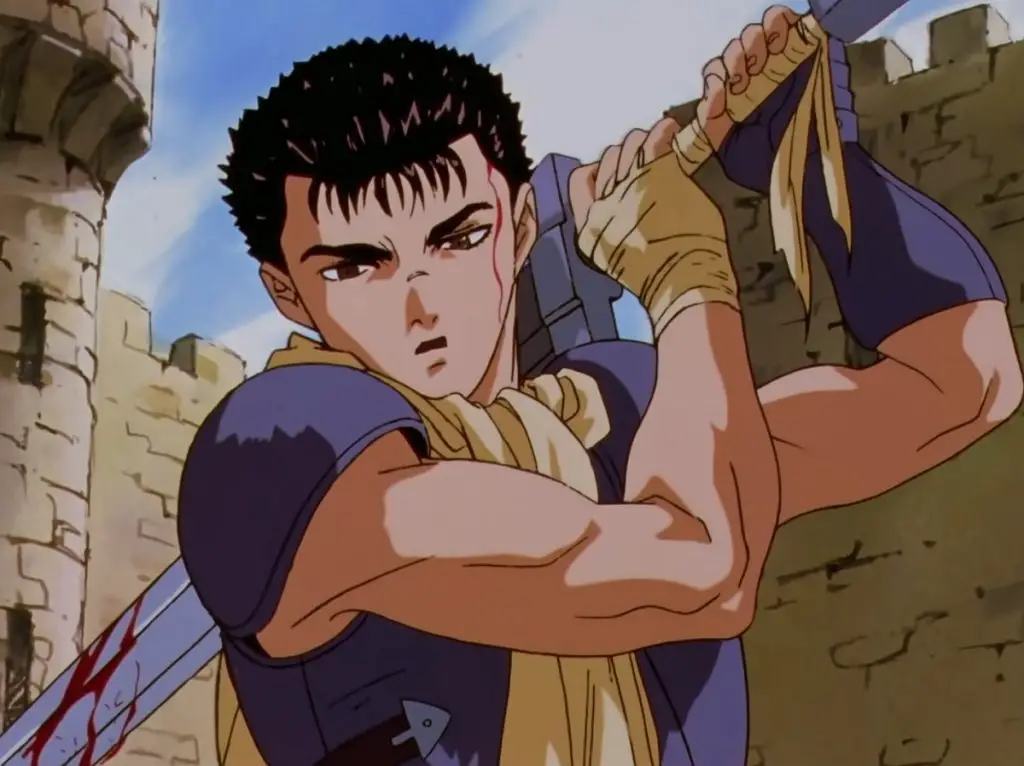 Berserk is a heavy watch and is often considered the best dark fantasy anime of all time. The show is uber-violent and full of drama and betrayal. The series is only 25 episodes long, so it can be watched in a day or weekend, but it may be hard to track this one down (we'll let you do a little googling on that).
This show is still very popular to this day and the manga that it's based on is often considered the best manga of all time.
Despite your feelings on the CGI continuation of the series that came out in 2016, the original series is definitely worth a watch.
Be warned that some scenes are extremely graphic and may be disturbing to some viewers.
1. Ghost in the Shell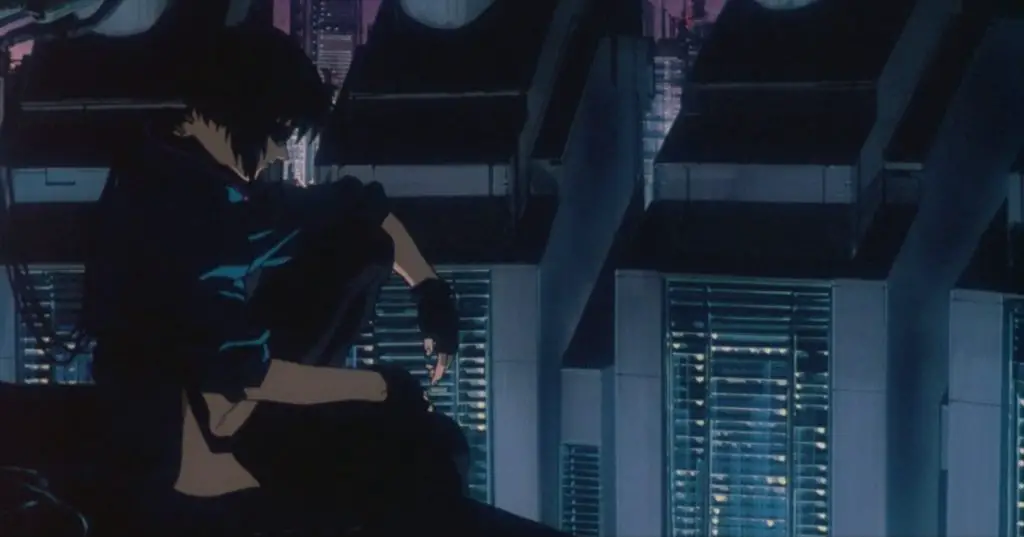 Perhaps it's no coincidence that arguably the best anime movie of the 90s is the top entry on the list. And Ghost in the Shell is a movie that even non-anime fans are familiar with.
This adaptation of the Masamune Shirow manga showed the lengths that big-budget cinematic production could take anime. The movie is a masterpiece of 90s cyberpunk anime, and any serious anime fan must watch this movie.
You can find this classic in 4K on amazon.com!